It's Free Pattern Friday!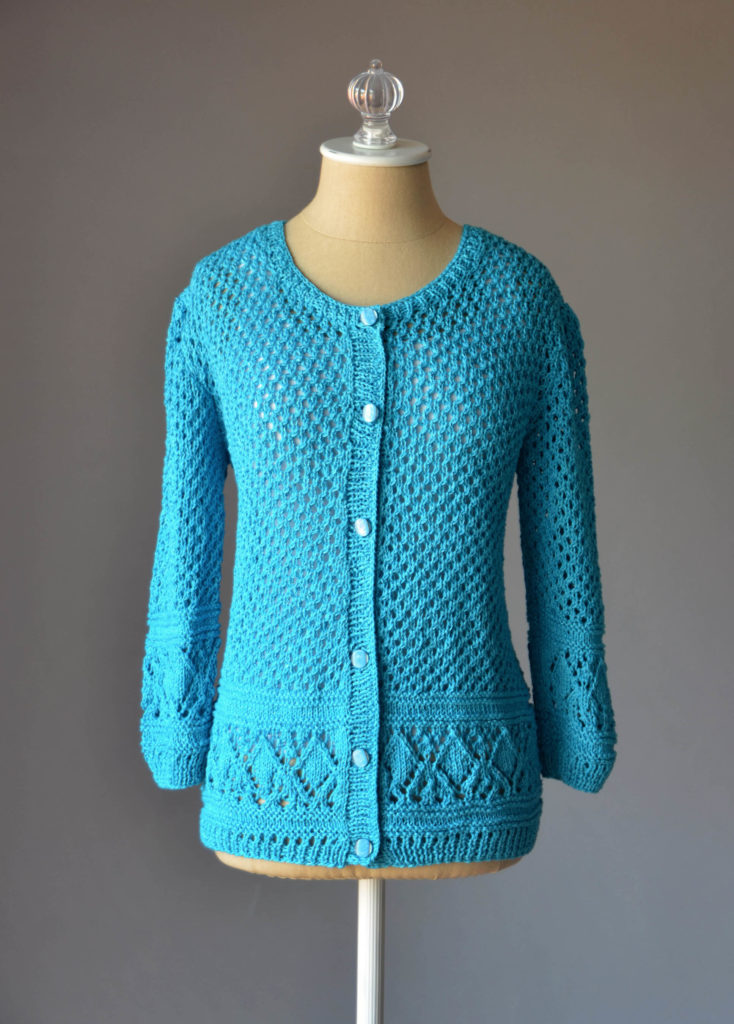 Today, the Kaye Cardigan in Cotton True Sport and Garden 10 Metallic.
Today's pattern takes its name from the lady who inspired it, Kaye.  She's the mother of Lyn, who owns a LYS just up the road from us, Cottage Yarn in Mint Hill, NC.  Kaye had a cardigan that she just loved, and she wondered if we might come up with something similar.  This is a family of knitters, after all, so it's only natural that they'd want to take something special and customize it.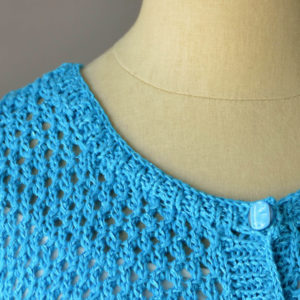 We were happy to oblige, and the Kaye Cardigan was born.  We made this design in Fibra Natura Cotton True Sport, a great choice for the open laciness of the fabric.  Then we added Garden 10 Metallic, because… bling!  Held together, Cotton True Sport 108 Island Blue and the metallic 702-28 Turquoise were a dead-on match.
Kaye's original cardigan had one button at neckline, but we added a full row.  You could easily modify the pattern back to the original one-button design if you wished.
Next week we'll dive back into Kaye's closet, with another modification.  Can't wait!
Happy knitting!