It's Free Pattern Friday!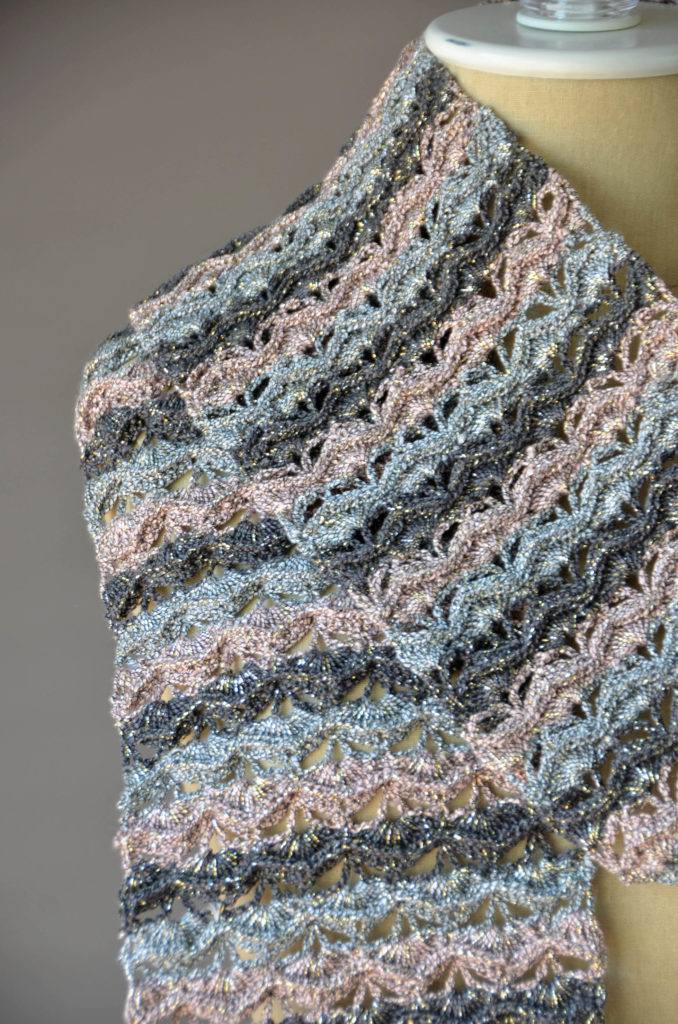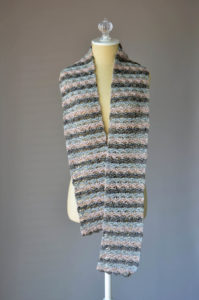 Today, the Rivulet Scarf in Universe.
It's not hard to see how this got its name.  Crochet rivulets ripple the width of this scarf, glittering in Universe like sunlight on the water.
We use three shades of Universe for bands of color to provide additional interest, but you can use as many or as few shades as you wish.
The scarf is knit in two halves from the center out for symmetry, with the rivulet pattern written and charted.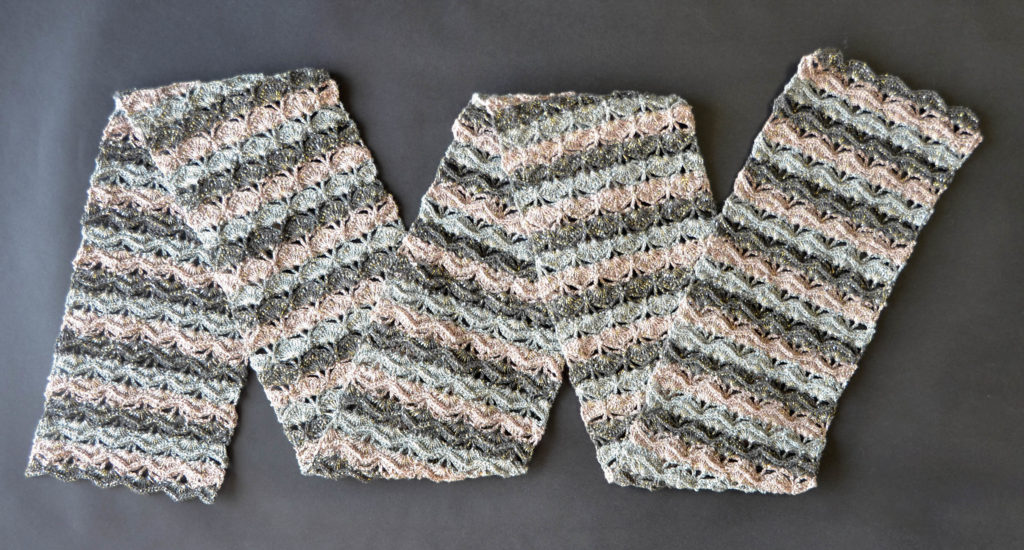 We hope you enjoy this sparkling crochet piece.
Happy crafting!