New and beautiful this season…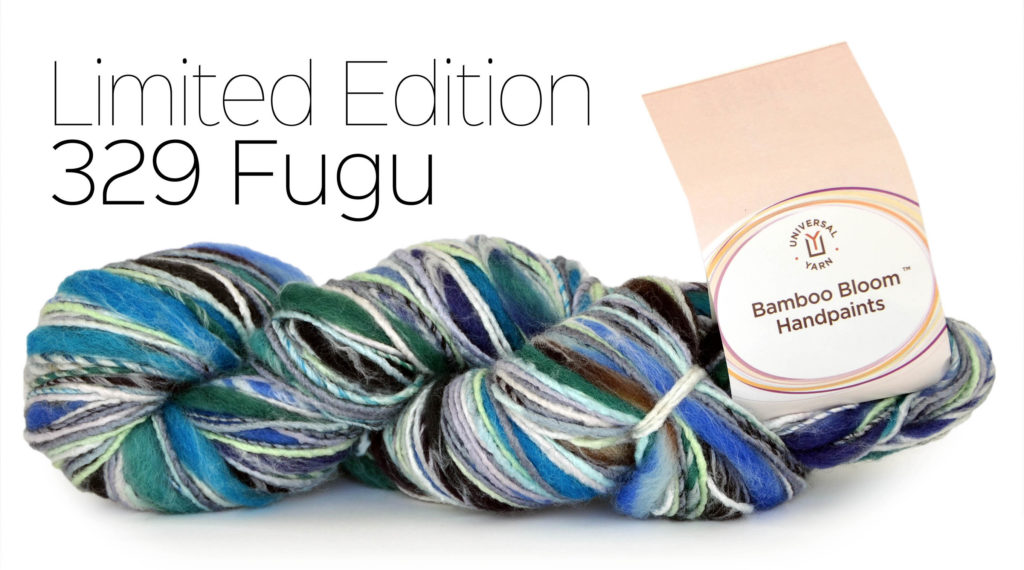 We had such a great time with our last limited edition Bamboo Bloom Handpaints that we decided to do it again. This time, it's 329 Fugu.
Fugu is the Japanese word for pufferfish.  One minute it's sleek and streamlined…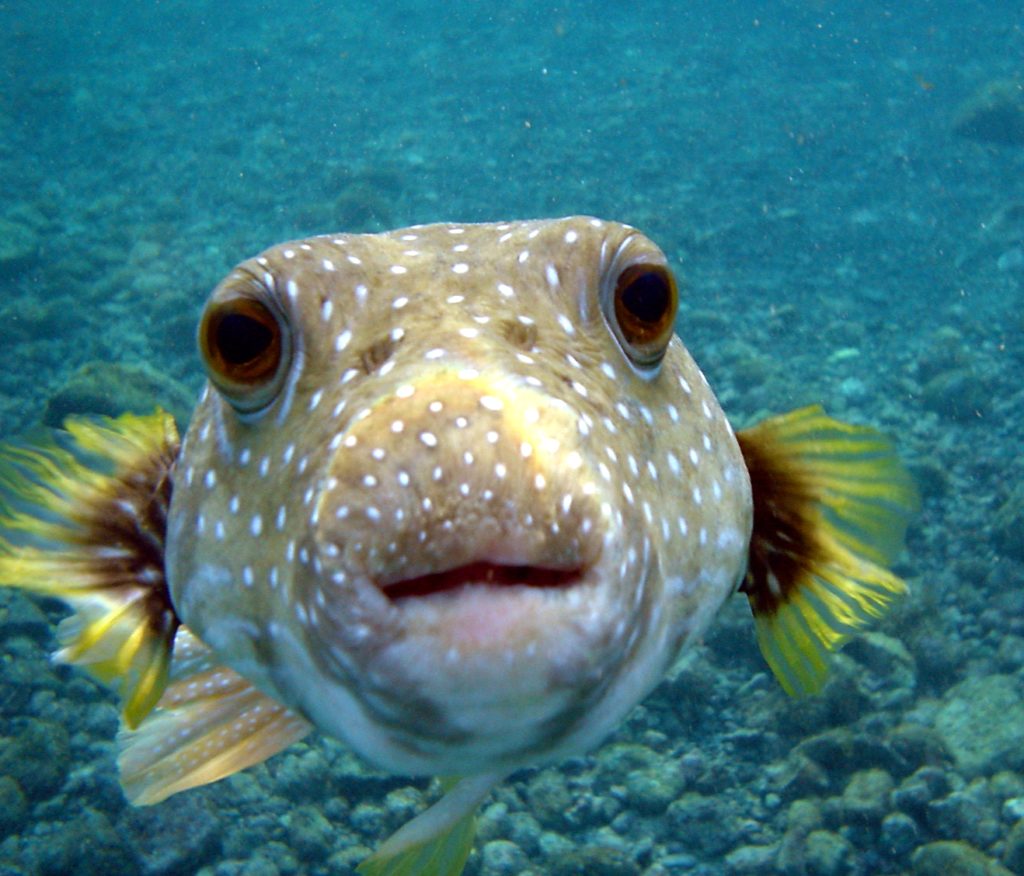 The next minute is's quite a bit bulkier!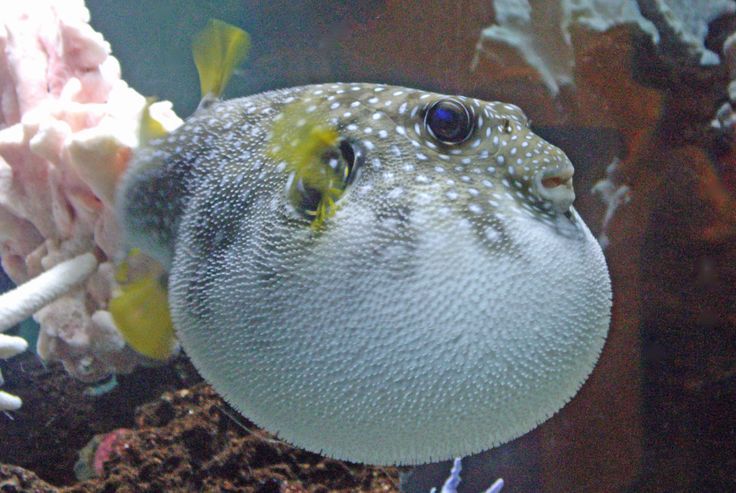 So it is with Bamboo Bloom Handpaints, transitioning from smooth and silky to fluffy puffs and back again.  And given the cool blue ocean tones of this color, we thought it was appropriate.

When I got my hands on this, my immediate thought was, "this would make a beautiful Hanasaku Cowl."  It led to a lot of joy, sorting through our stock of Poems to see what would pair well.  In the end it came down to two choices.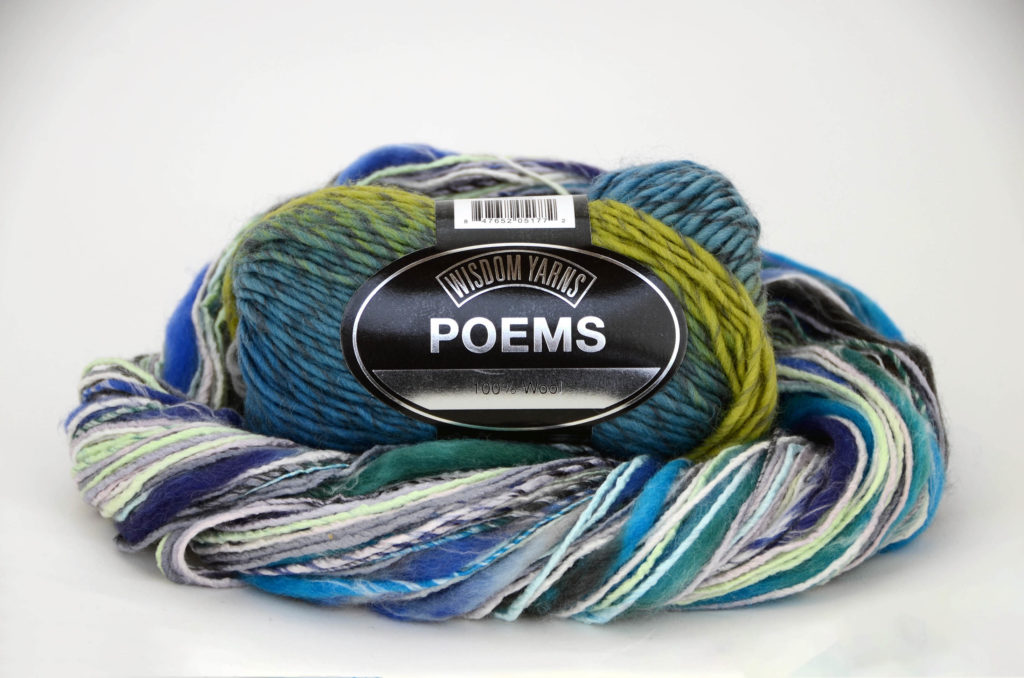 Poems 616 Chevron looks great with it, and I was curious to see how that yellow would interplay with the greens.  In fact, Yarn Bazaar in NJ has kitted up this combo!
In the end I went a different way.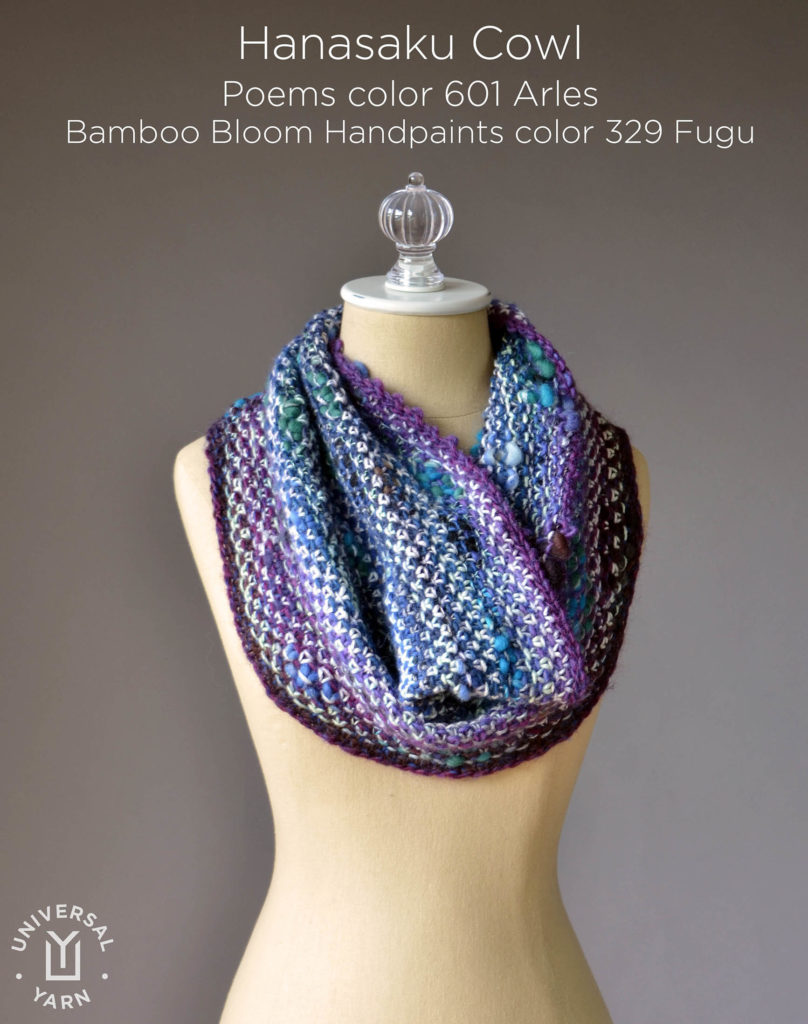 I liked the darkness and overall violet-blue of Poems in Arles 601, and am pleased with how this turned out.
I still may go back and make one in the other combo.  Honestly, these slip-stitch cowls are fun and quick to make.  It's a great go-to project for something colorful and impressive-looking.
The Hanasaku Cowl is available for sale on Ravelry – but if you hit your local yarn shop, they can download it for free for you.  You might want to grab a skein of Fugu while you can, too.
Happy knitting!