It's Free Patterm Friday!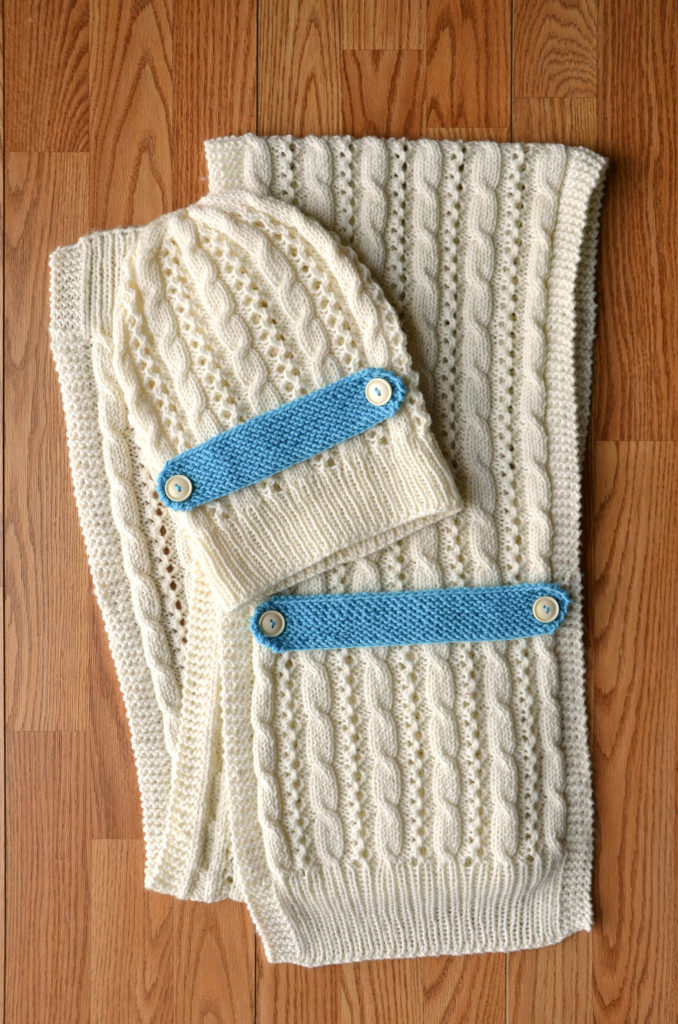 Today, the Button Up Hat and Scarf in Dona (link here).
The weather's cooling off here, so it's time to dust off all those "winter is coming" images…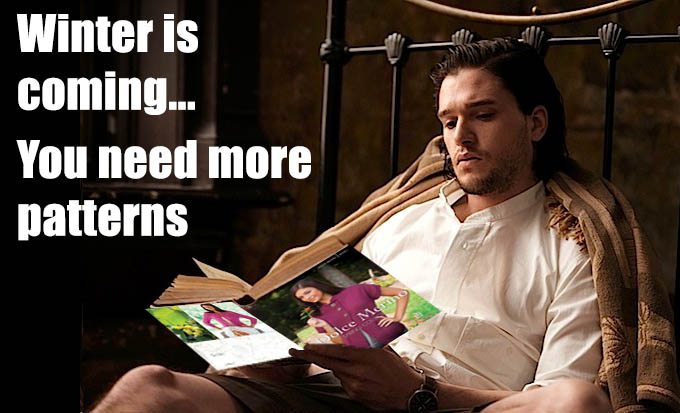 …and to cast on for something toasty!
The Button Up Hat and Scarf is a matched set in Fibra Natura Dona superwash merino. This cozy cabled set is brightened by the pop of color of a buttoned garter stitch band.  Thread the scarf through to keep it snug.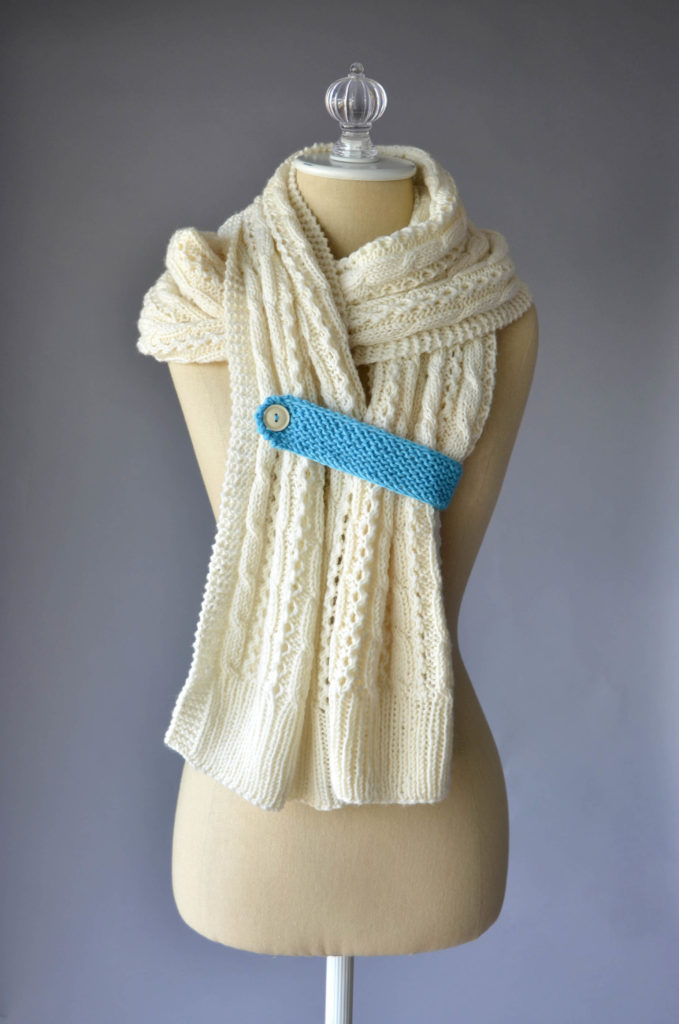 The written and charted all-over eyelet and cable pattern creates a raised texture that's quite warm.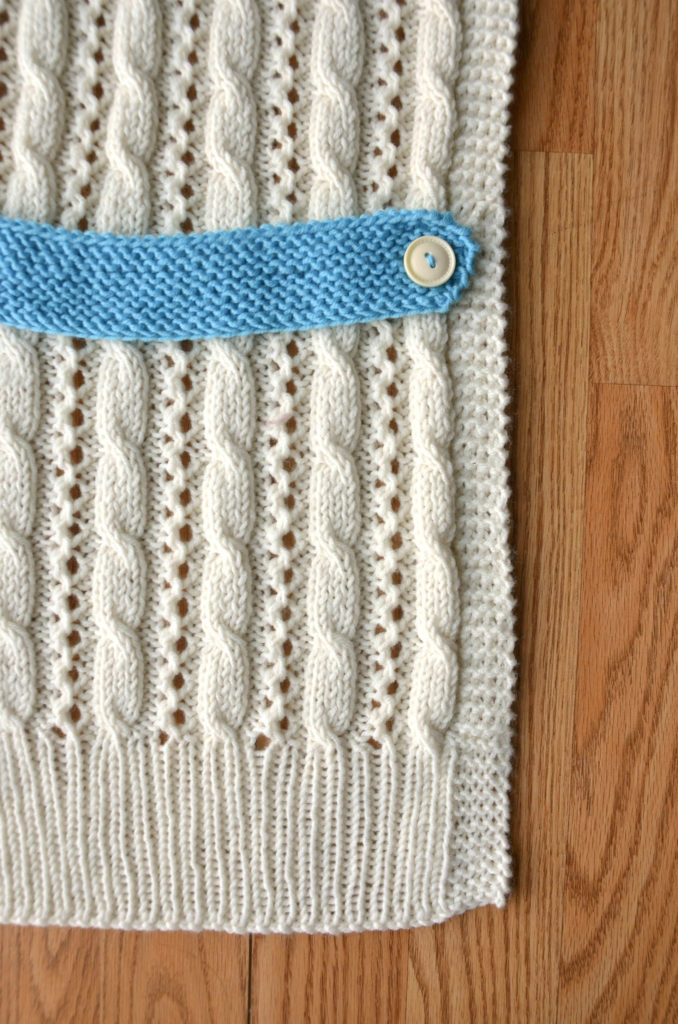 We hope you enjoy this taste of winter!
Happy crafting!