Have you seen our latest fall ebook, Classic Shades Book 5: The Plaza Collection?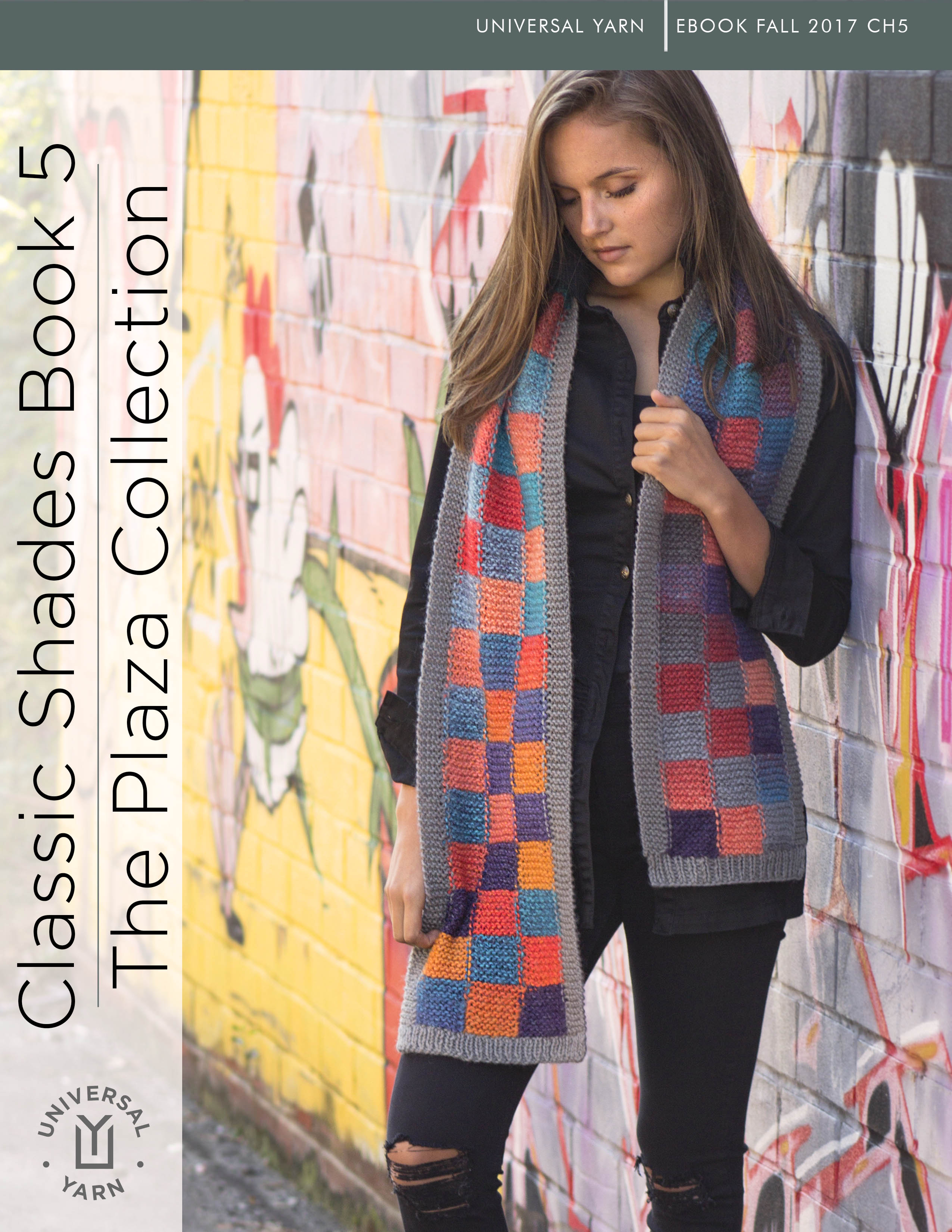 Perhaps my favorite fun challenge in designing knitwear is when I'm working with self-shading or patterning yarns. Much has to be taken into consideration in anticipation of these color changes. Some of my favorite things to do with shading yarn (like Classic Shades) happen in these projects – slipped stitches, intarsia, stripes, motifs, and directional changes.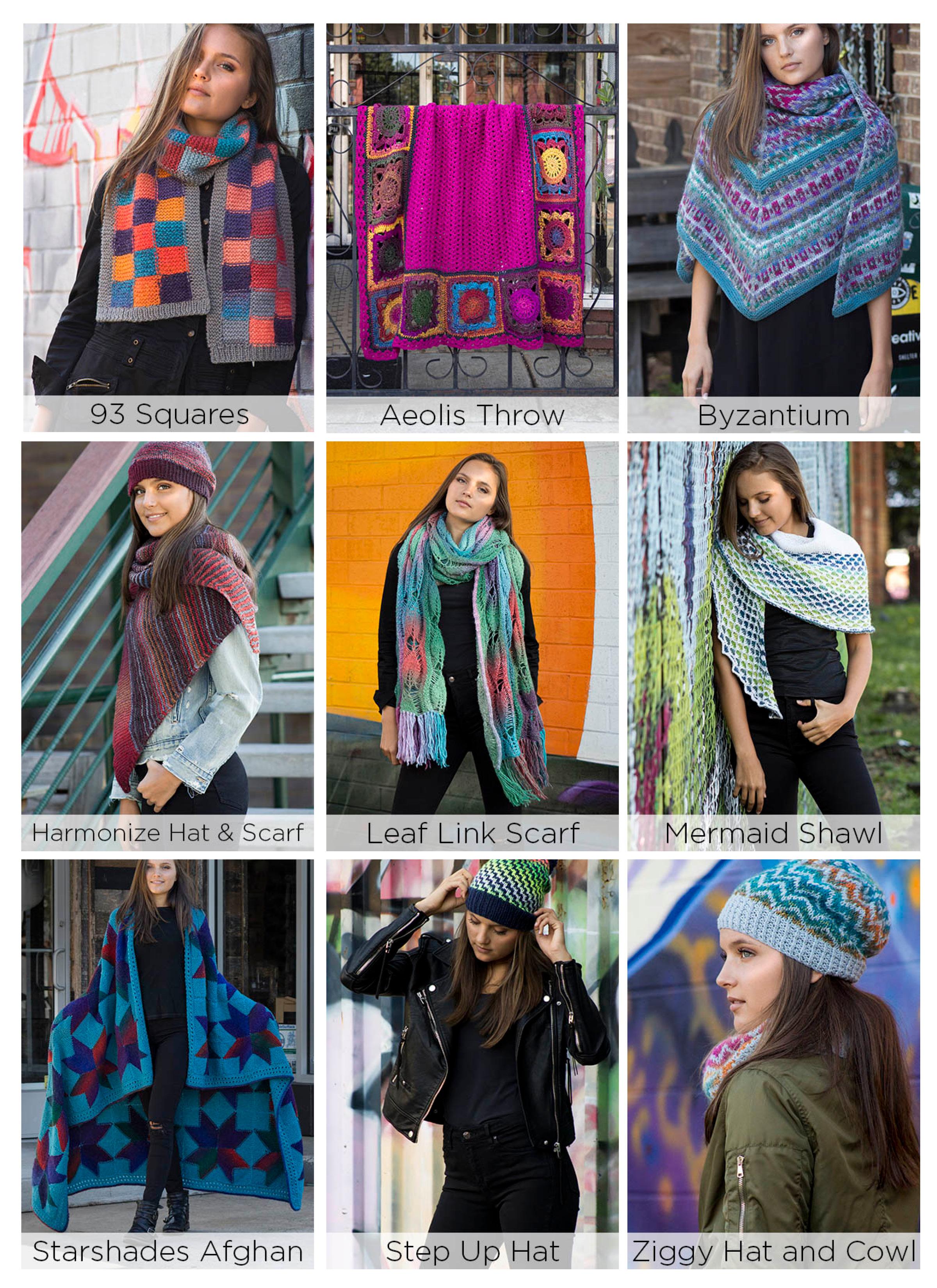 This grouping of 11 knit & crochet accessories and throws was photographed by our own Rachel Brockman in the Plaza Midwood neighborhood here in Charlotte. It's a hip section of the city that is full of graffiti and character.
You can find this collection on our website here or on Ravelry here.
Happy knitting & crocheting!