It's Free Pattern Friday!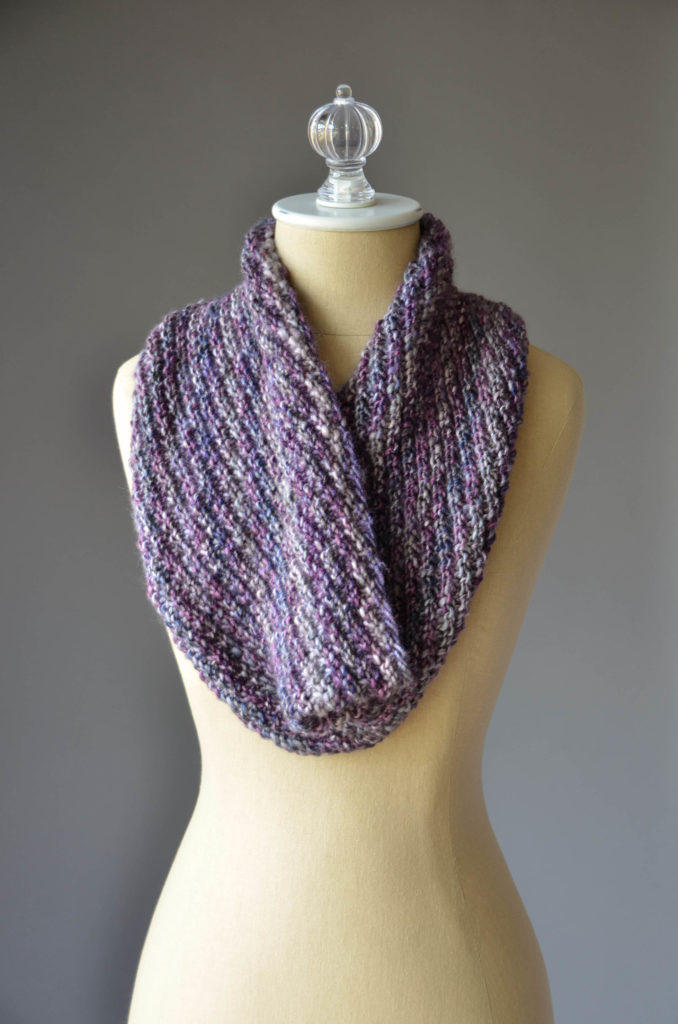 Today, the Tiltawhirl Cowl in Classic Shades Frenzy (link here).
I have to say, as its creator, I'm feeling pretty good about today's Free Pattern Friday.  It was incredibly easy – just knits and purls – but you'd never know it to look at it.  For that, credit goes to the yarn, Classic Shades Frenzy.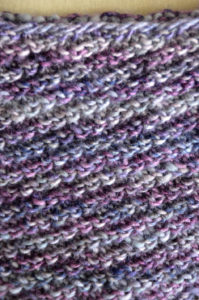 It's a thick yarn with enough variation in color to give a simple design additional interest.
This cowl uses a diagonal rib pattern.  The beauty of doing this in the round is that if you wish, you can simply cast on the required number and k2p2 all the way around every row until you've reached the desired width of your cowl.  This took just one ball, and it made a cowl long enough to wear loose or to wrap once for extra warmth.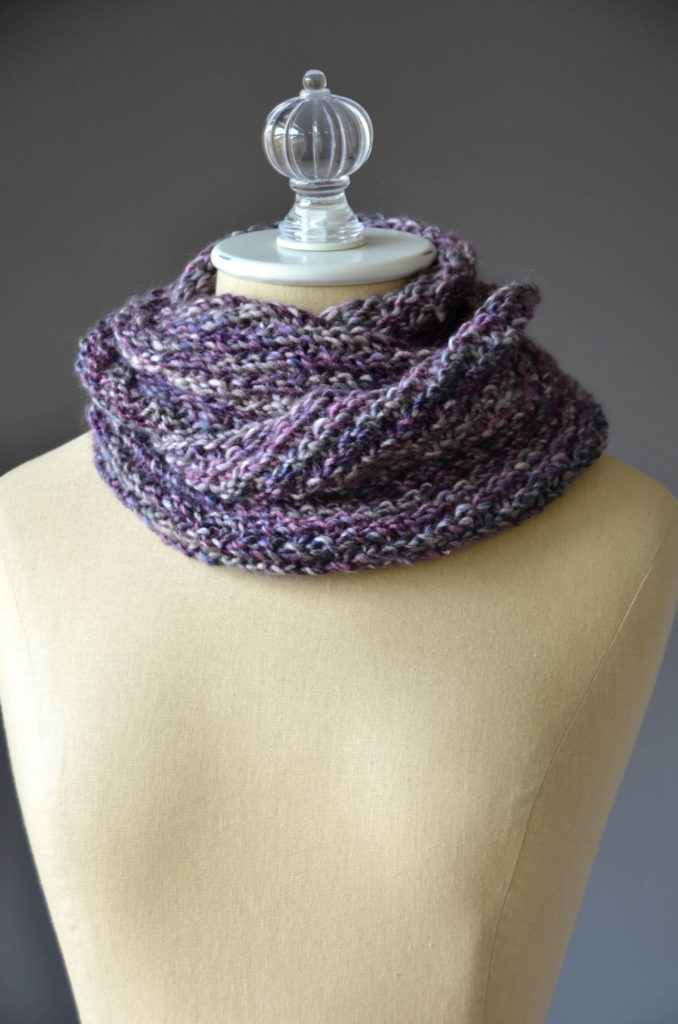 For mindless knitting, I tend to favor simple designs on big needles that I can work on while chatting or watching TV, and this fits the bill.  Now that the weather's turned, this would be a great knit-night project!
Have a wonderful weekend, and be sure to make time for yourself.
Happy crafting!