It's Free Pattern Friday!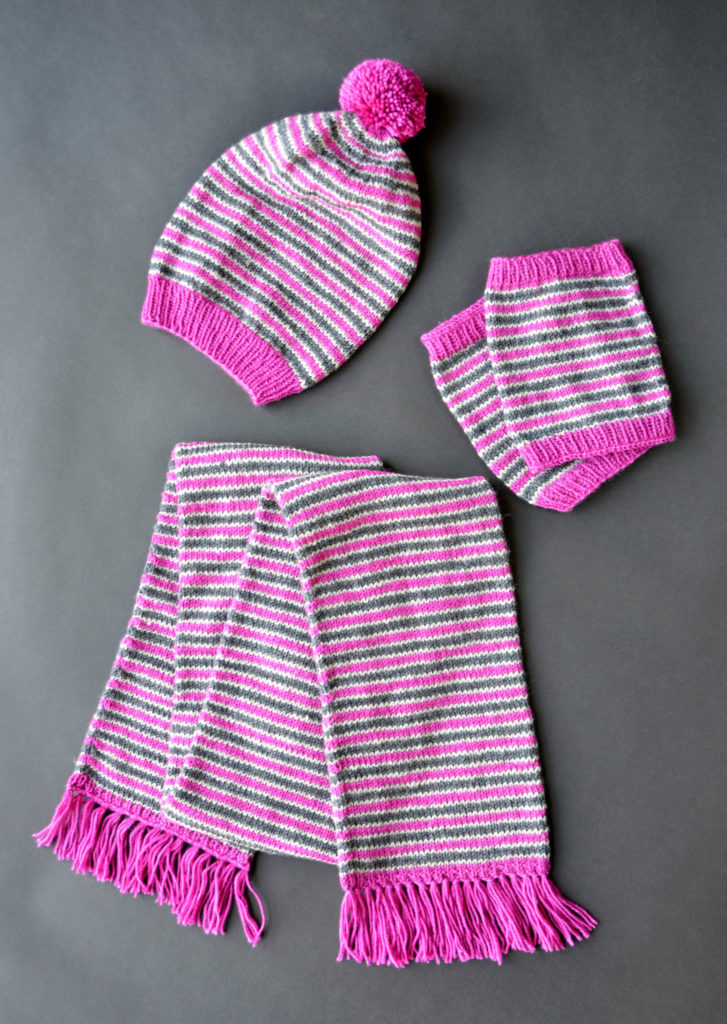 Today, the Candy Stripe Set (pattern link here).
How's everyone today?  Here in the Piedmont of North Carolina, we expect to get our first snowfall of the year!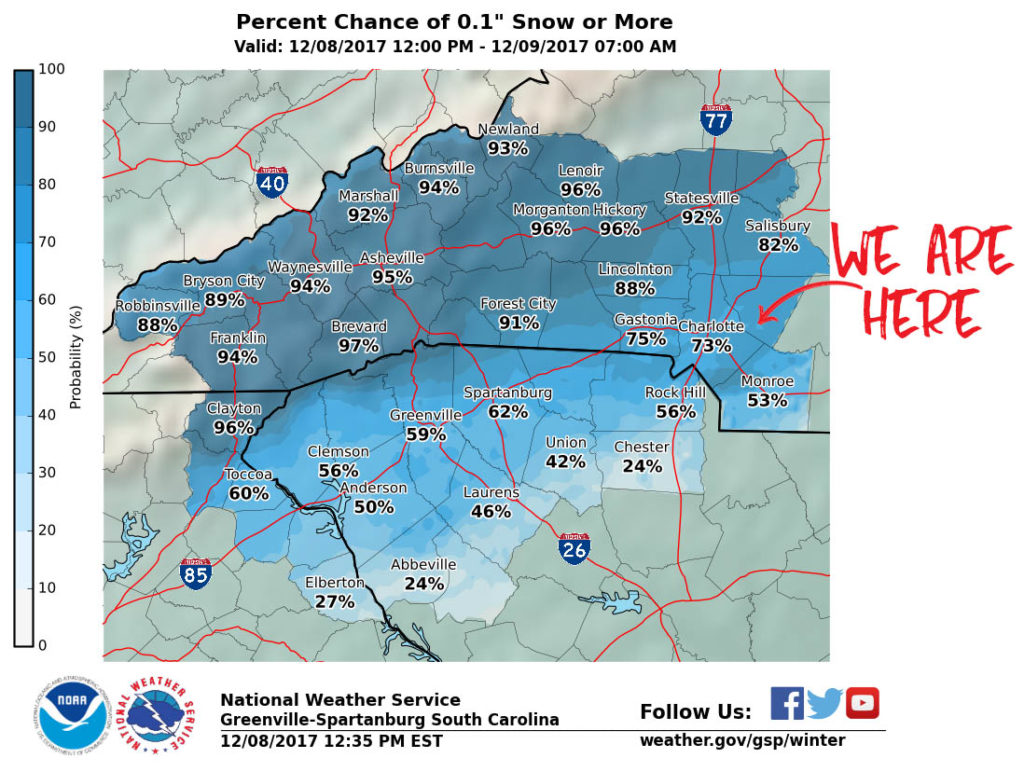 Mind you, it will probably only be a dusting, but hey – it's snow!  Those of us who are big kids at heart are ready to run outside and catch snowflakes.  Of course, because we're adults, we're also ready to then go back inside and knit something warm.
Perfect timing for the Candy Stripe Set!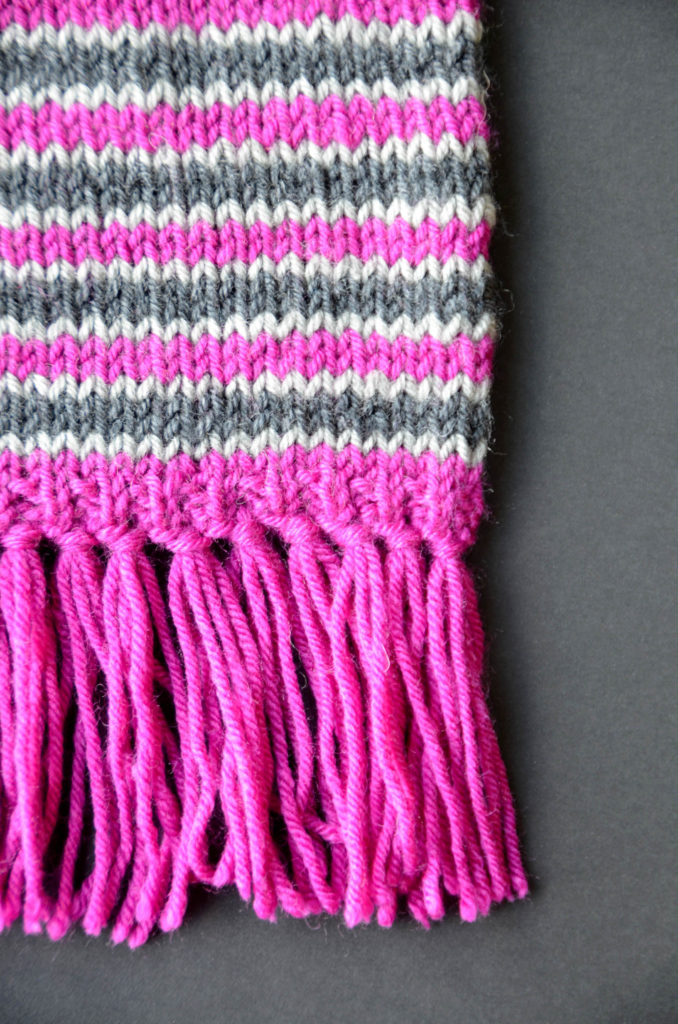 Knit in machine washable Adore, the entire set is knit in the round.  That includes the scarf, which shows stockinette on both sides.  It's a bright set to stand out on a gray day.
We hope you have a merry and bright weekend.
Happy knitting!