Sometimes we have a free pattern that slips under the radar, since we're so eager to share it that we can't wait for a Free Pattern Friday.  That's the case with the crocheted Behemoth Scarf in Revolutions.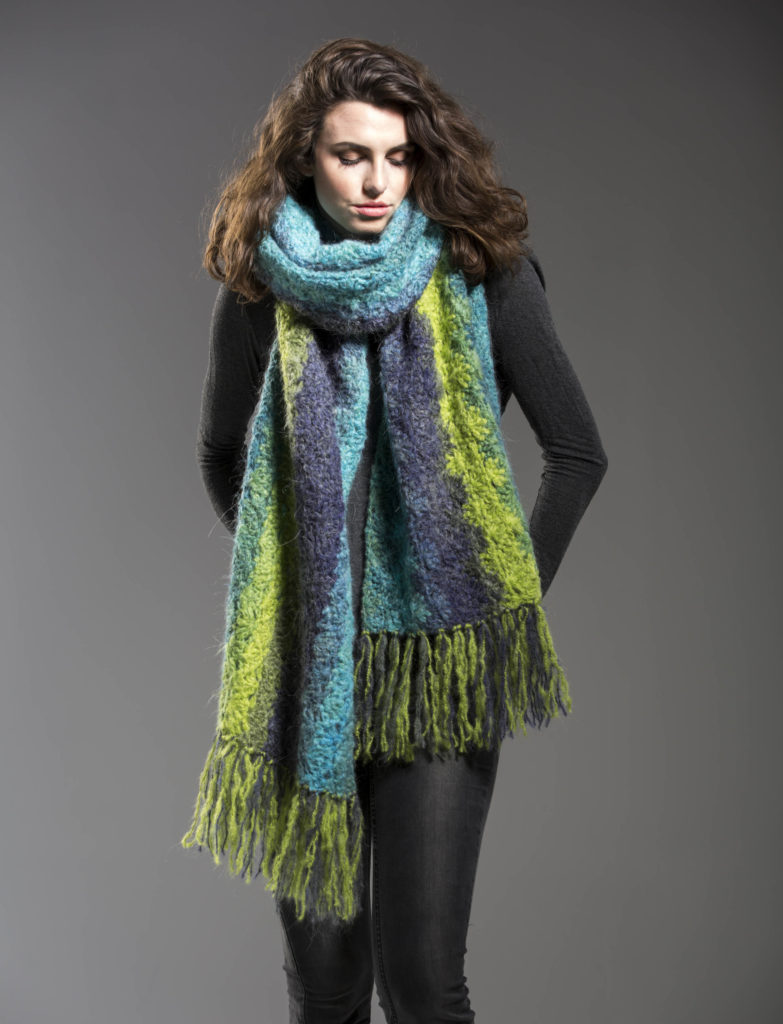 Published at the end of the year, the holiday rush meant that this generously-sized scarf didn't get its due.  That's a shame, because it's a beauty.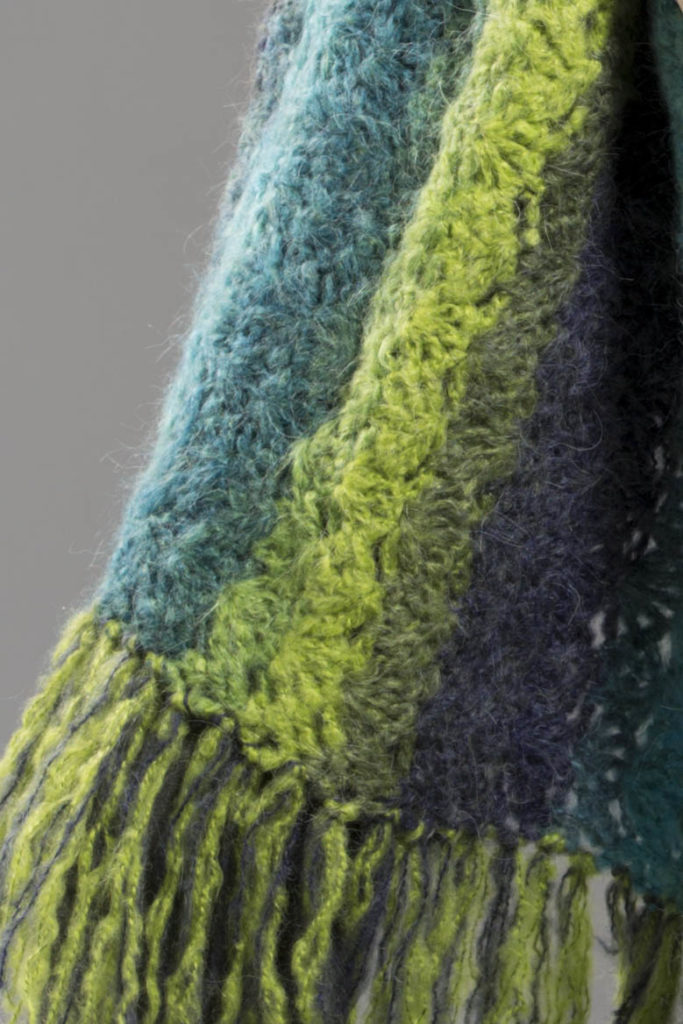 Two cakes of self-shading Revolutions are worked lengthwise on a J-10 (6mm) hook.  This is a scarf with a length that invites wrapping and folding, but it's easy to shorten it if you wish – just subtract chains from the beginning count in multiples of 10.  It will still be a showstopper.
Have a great week, and happy crafting!