It's Free Pattern Friday!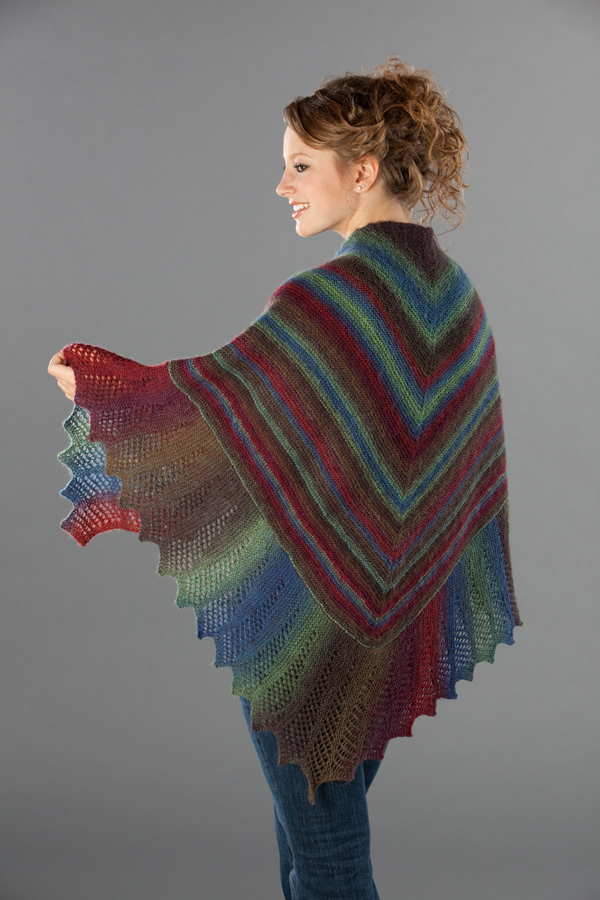 Do you recognize this shawl?  Today, we're releasing a "pay" pattern into the wild! The Lace Edge Garter Stitch Shawl is a popular design also found in our leaflet Poems Sock Shawls and Accessories.  This is a pattern we get a lot of requests for, and we're delighted to be able to share it with you for free.
The shawl is knit from the top down, letting the Poems Sock self-shading yarn create a dramatic effect as the color repeats thin out while the stitches on the rows increase. The charted lace edging is knitted on at the end.
This would be a great project to occupy your hands when you need to focus your attention elsewhere.  The garter stitch isn't hard to do, but leads to a great finished object.  The perfect project!