For the last installment of our blog series on our 12 Days of Winter Kit Collection, we're unveiling the Twining Vines Cowl.  Twining Vines features Amphora. It is a perfect yarn for colorwork because its gorgeous halo blends the fibers together seamlessly. The effect is almost like an impressionist painting.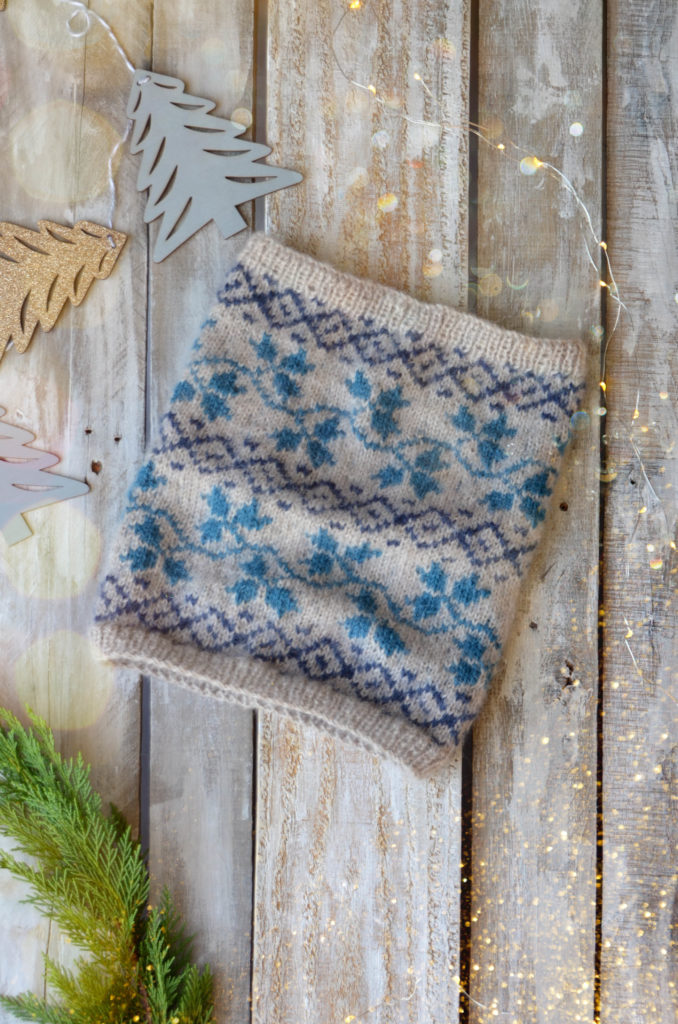 In addition to carrying two colors throughout this pattern, you'll also need to trap your floats. It's simpler than you might think. This tutorial is useful for any stranded project. If you'd like a closer look at the images, simply click on them.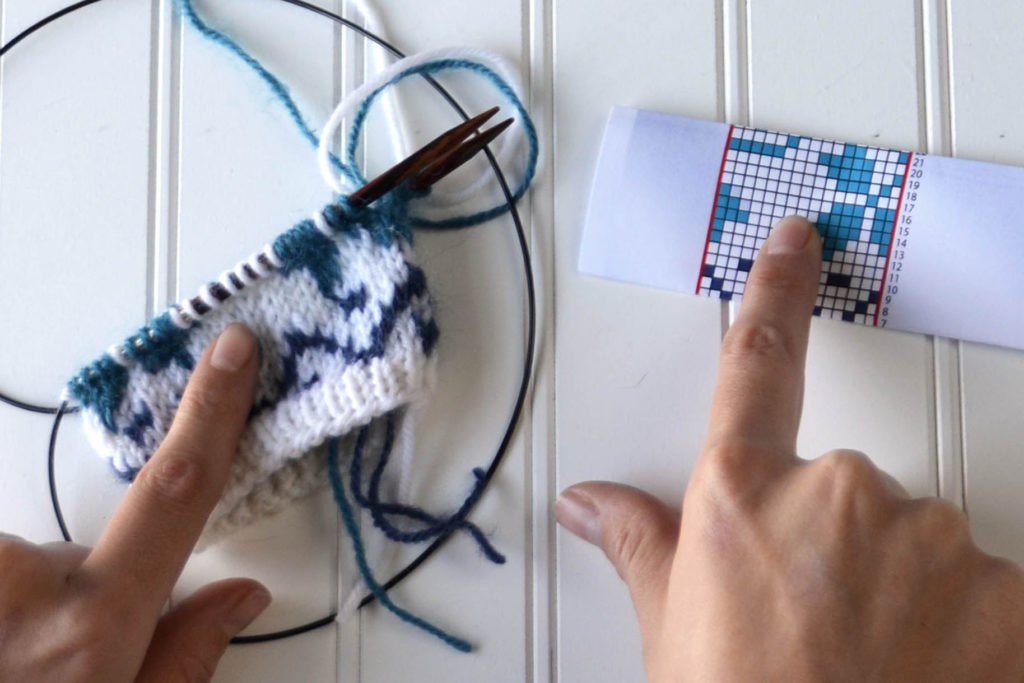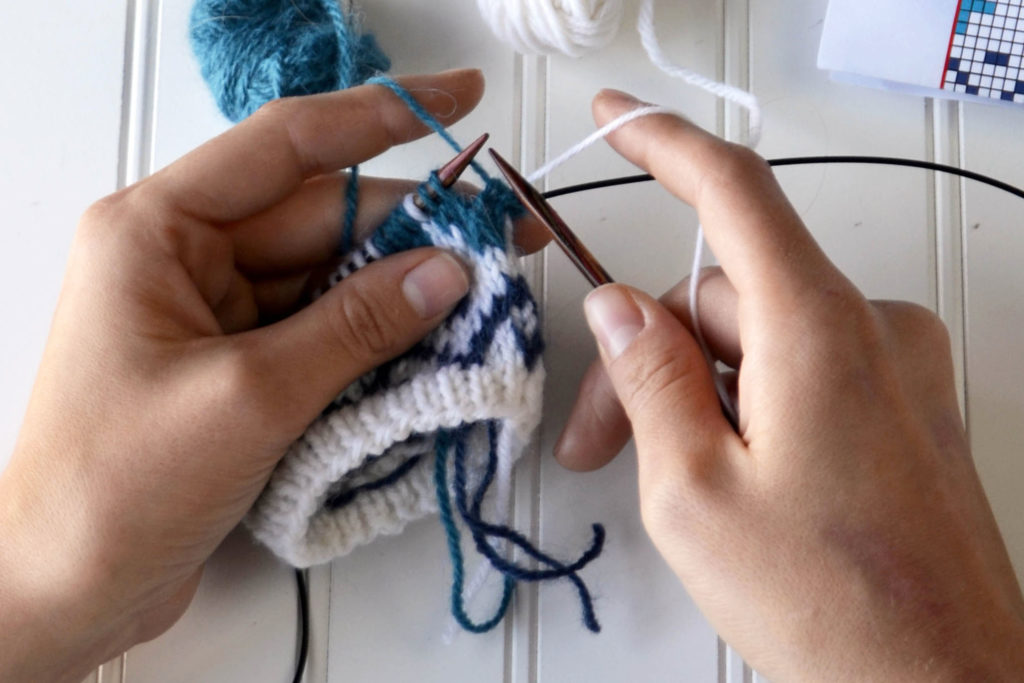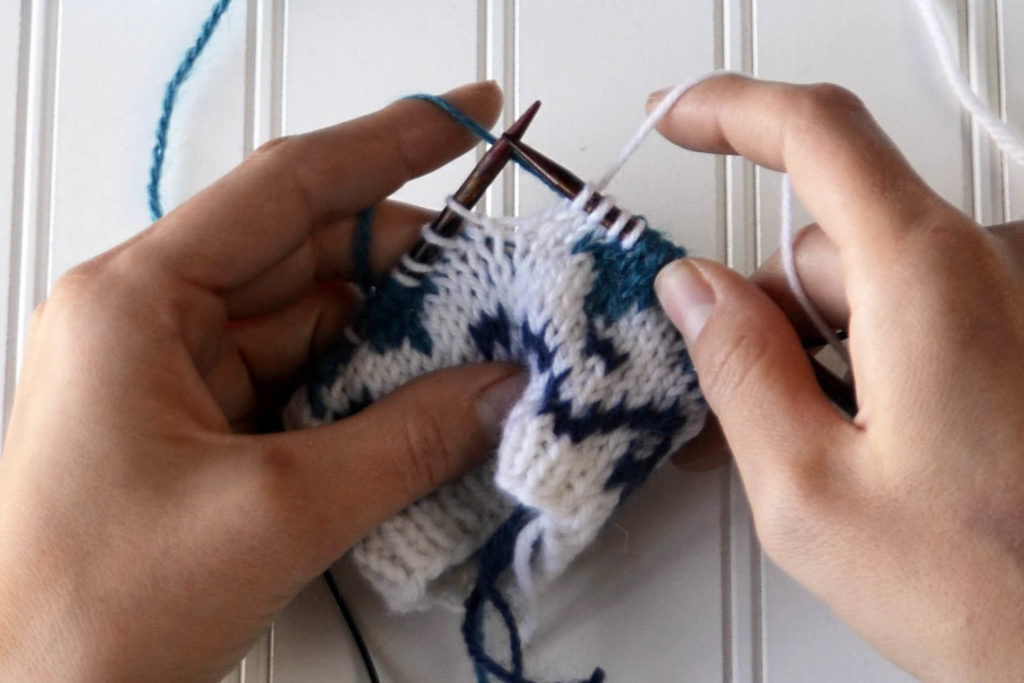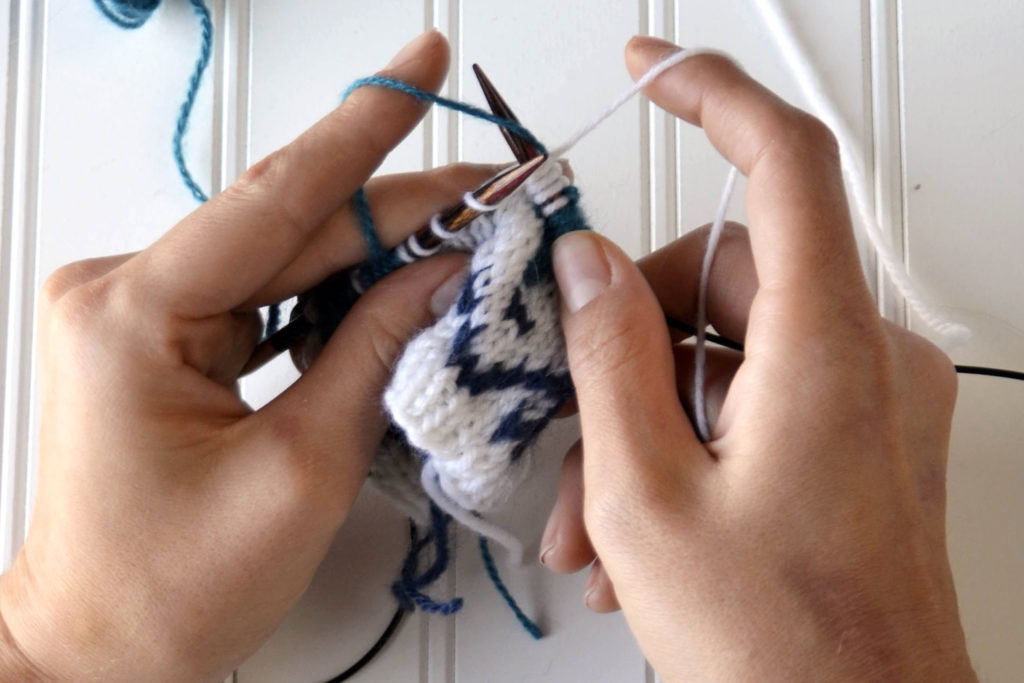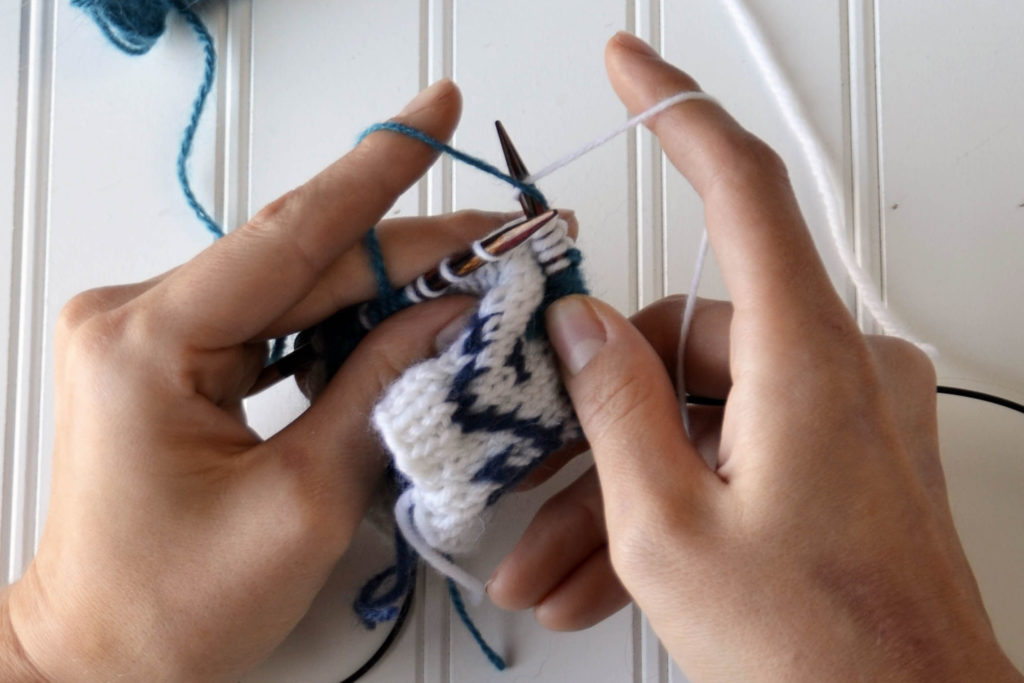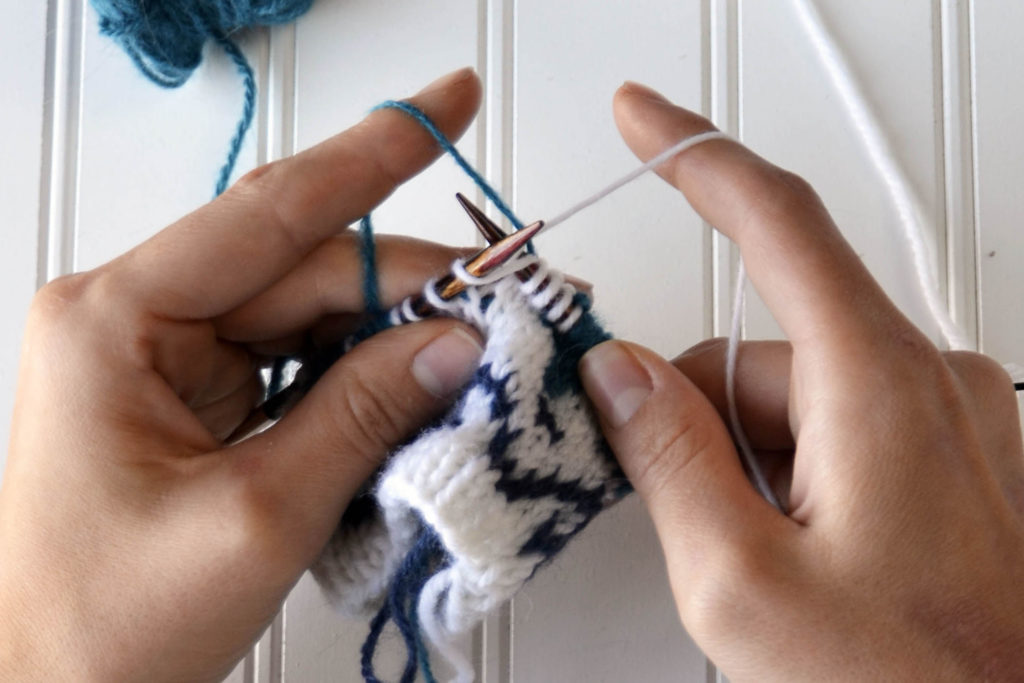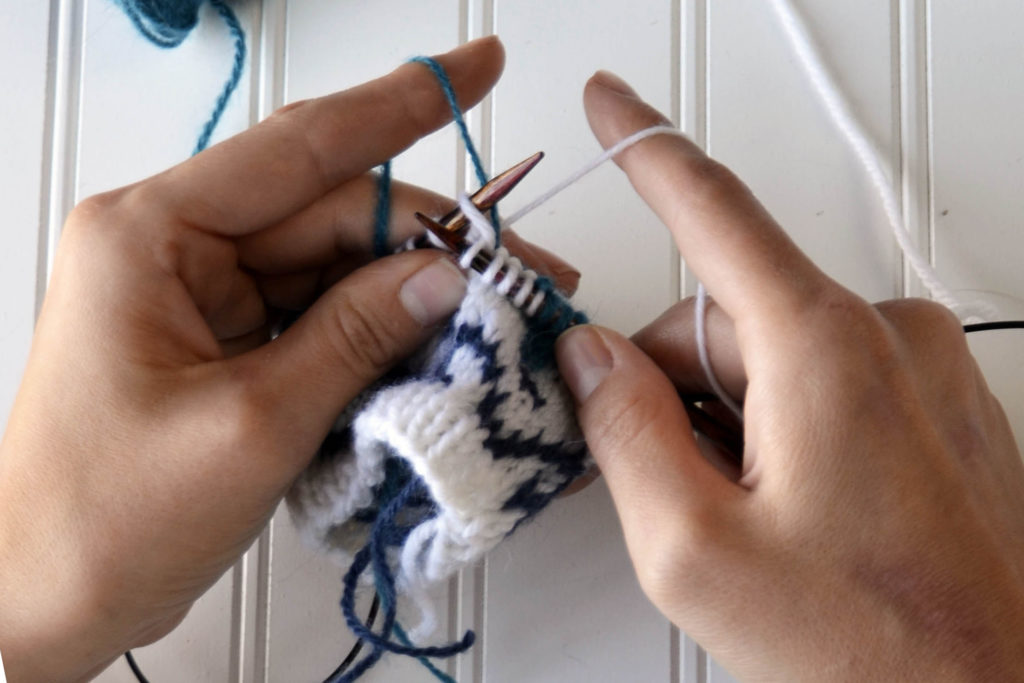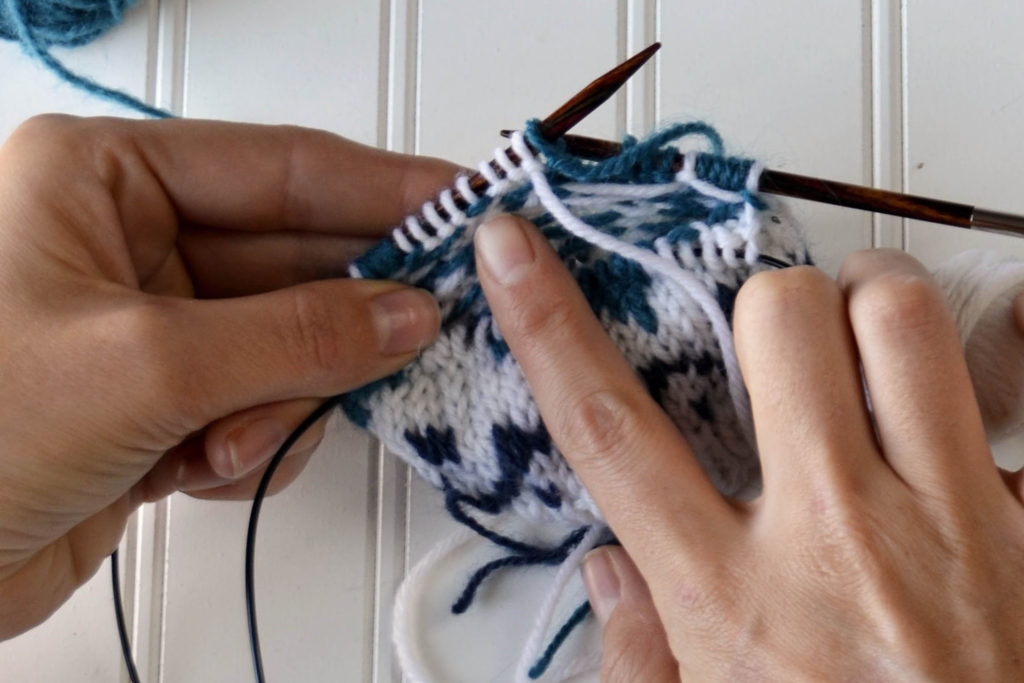 Just like that, we've released all 12 of the patterns featured in our 12 Days of Winter Collection. We sincerely hope you've been enjoying our blog series highlighting each pattern. You can find the Twining Vines kit on our website here.
Now that you've seen them all, I'd also like to emphasize that tomorrow is Small Business Saturday. What better way to show your support for your local yarn shop than by stopping by to pick up one of our kits on Small Business Saturday?