It's time for the next block!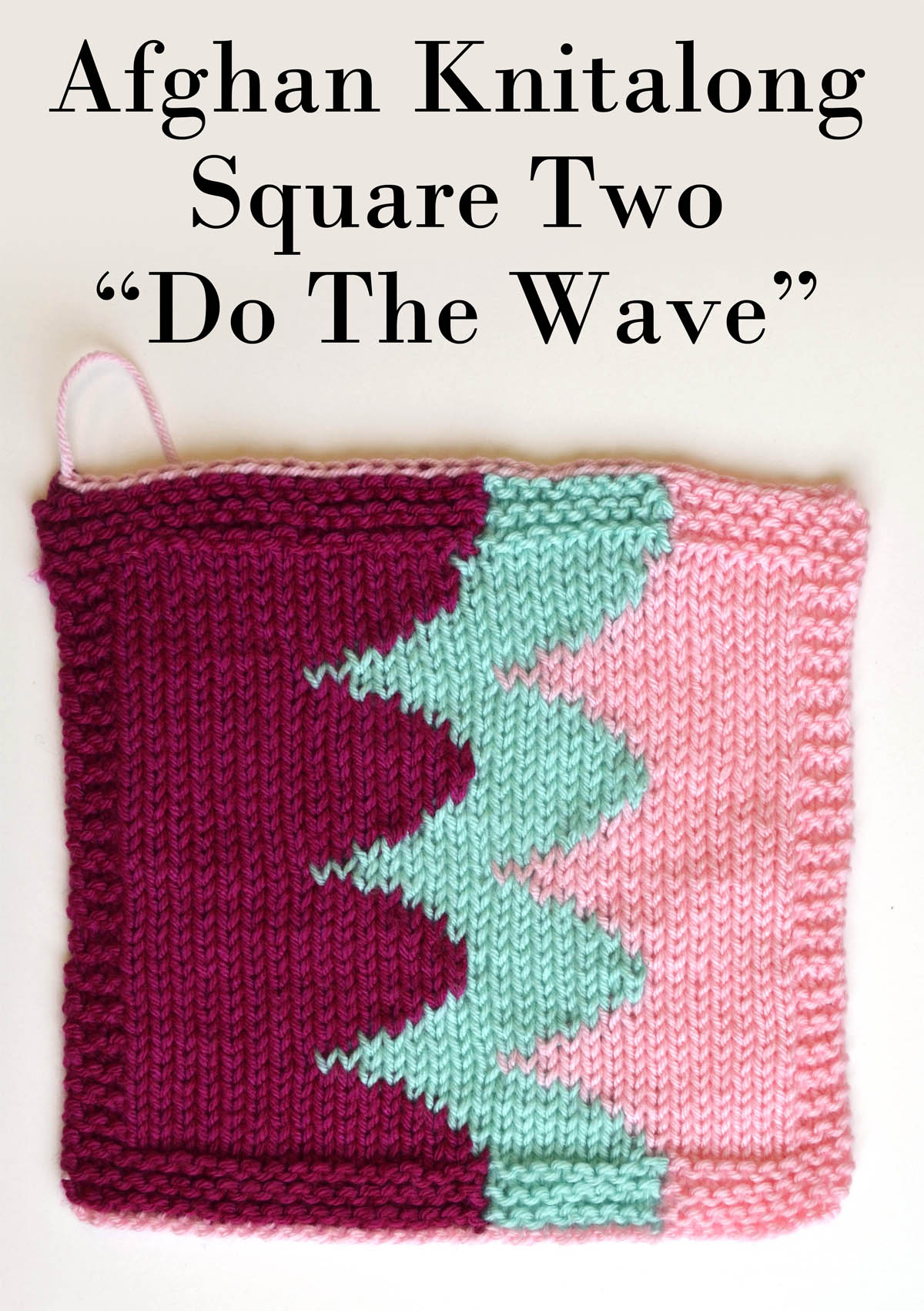 "Do The Wave" is a slightly more complex design, but you can do it!  It's just a matter of shifting your color over by one or two stitches at a time.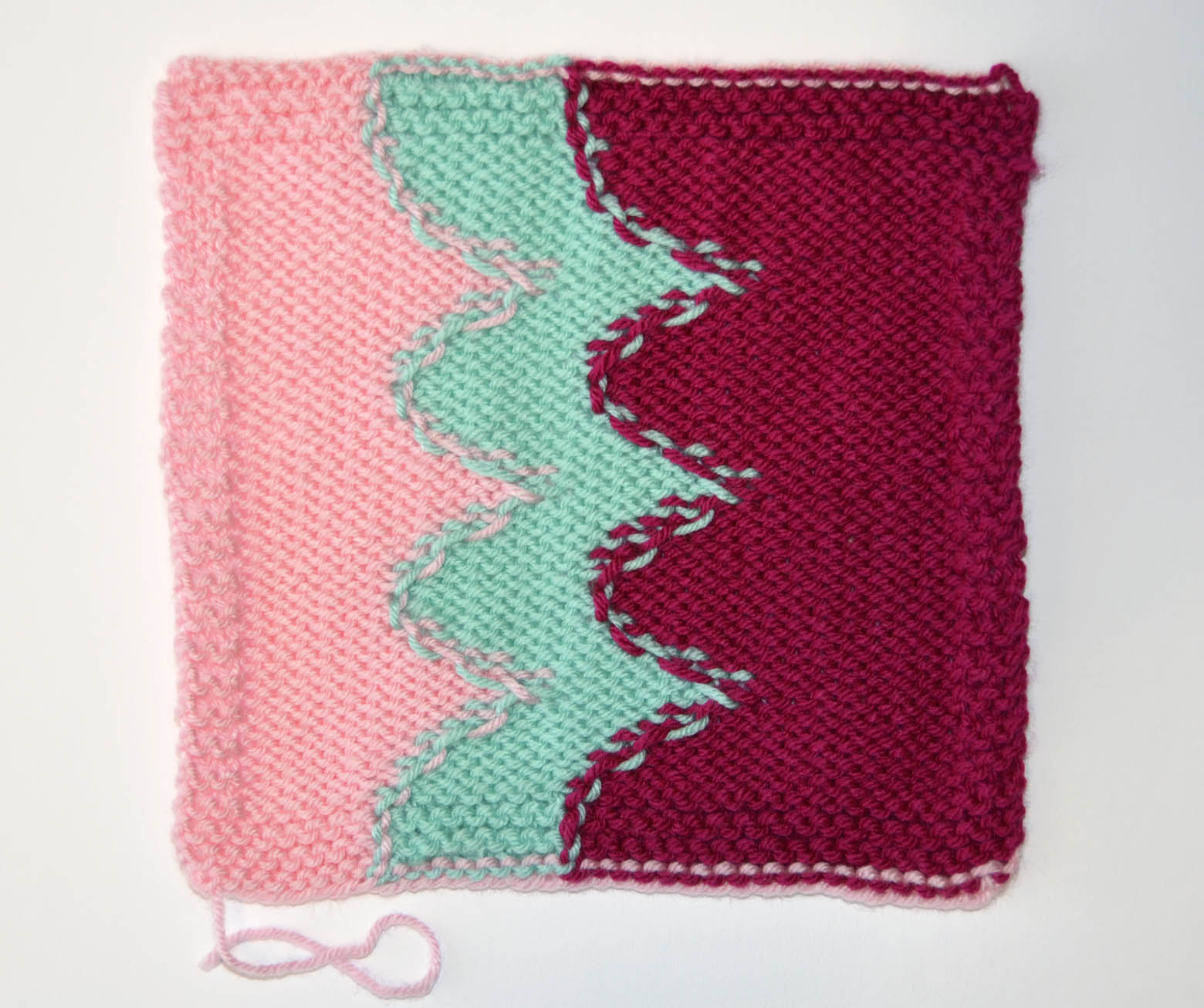 Looking at the back of the block, you can see that the principle is the same as the first block's little squares.  You're still twisting your stitches around each other to lock them in place as you pick up your new color and knit.
And speaking of the back side, Amy added a bonus to this square's video – in addition to demonstrating diagonal intarsia, she also gives tips on weaving in ends.
If you're not following us on Facebook, you may want to – we've had some great color combinations shared there.  We also have a Ravelry afghan group going.
We'll do a check in next week and see how we're doing.  After that, we're moving on… to basic lace!