Buket (pronounced "boo-keht") is one of my favorite smiling faces to see around the office here at Universal Yarn. She works part time in bookkeeping helping to make sure all of those pesky numbers and inventories make sense. Buket also happens to be a fantastic knitter.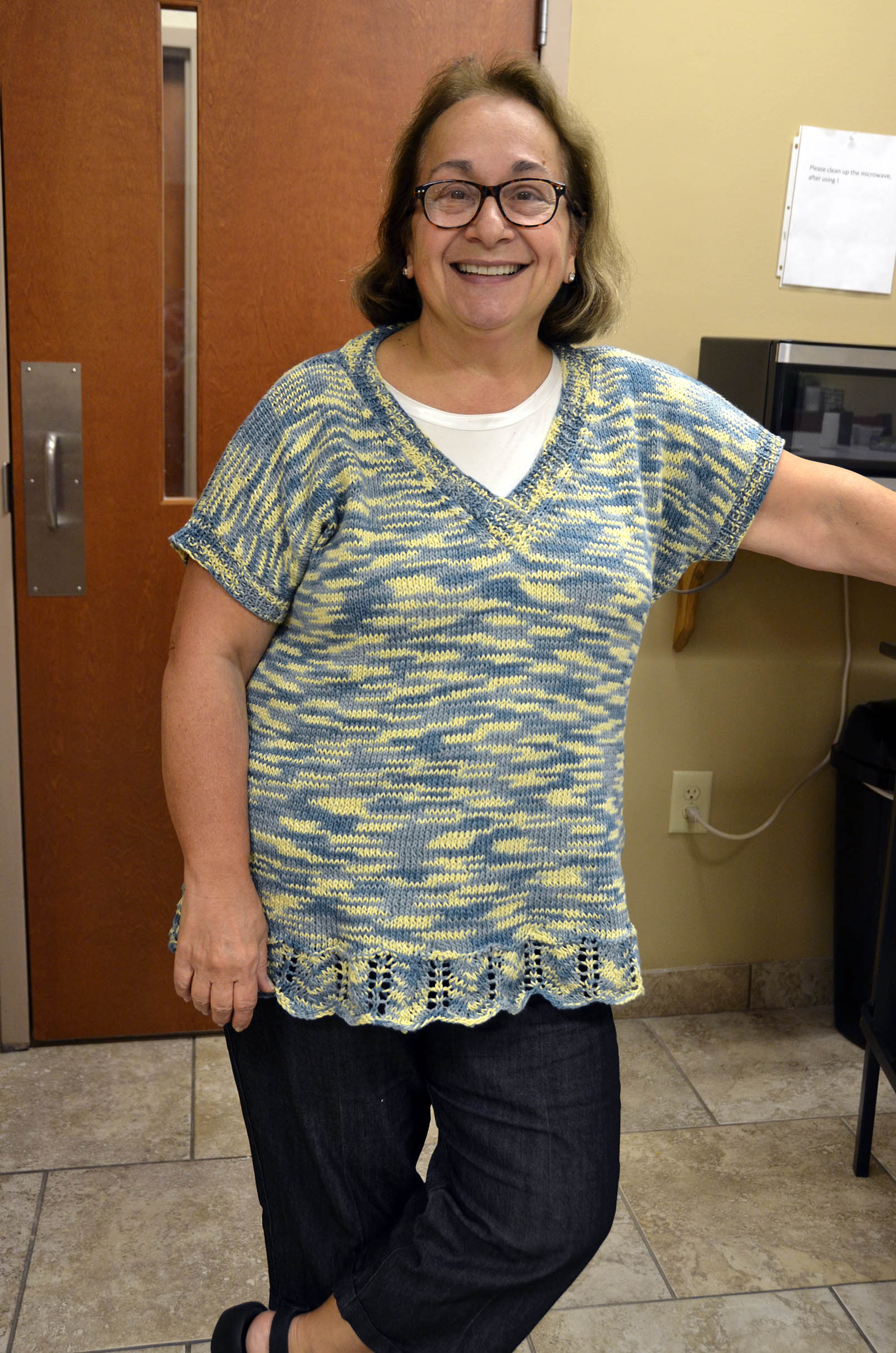 I passed her in the hall recently to see her wearing this lovely top made from Good Earth Multi in color 203 Sail.  She knit this from the bottom up, adding her favorite lace pattern at the hem to keep herself from dying of boredom. This was a pattern she completely made up on the fly, deciding upon final details only when she needed to. I love this!
Good Earth is a true three-season yarn. It's a blend of linen and cotton which makes it a no-brainer for summer knitting. But it's heavy enough that when worked in a solid fabric can be suitable for spring and fall knits as well.
Good Earth is also available in Solids: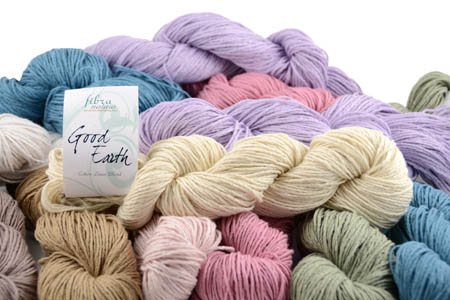 And an awesome spray print called Adorn: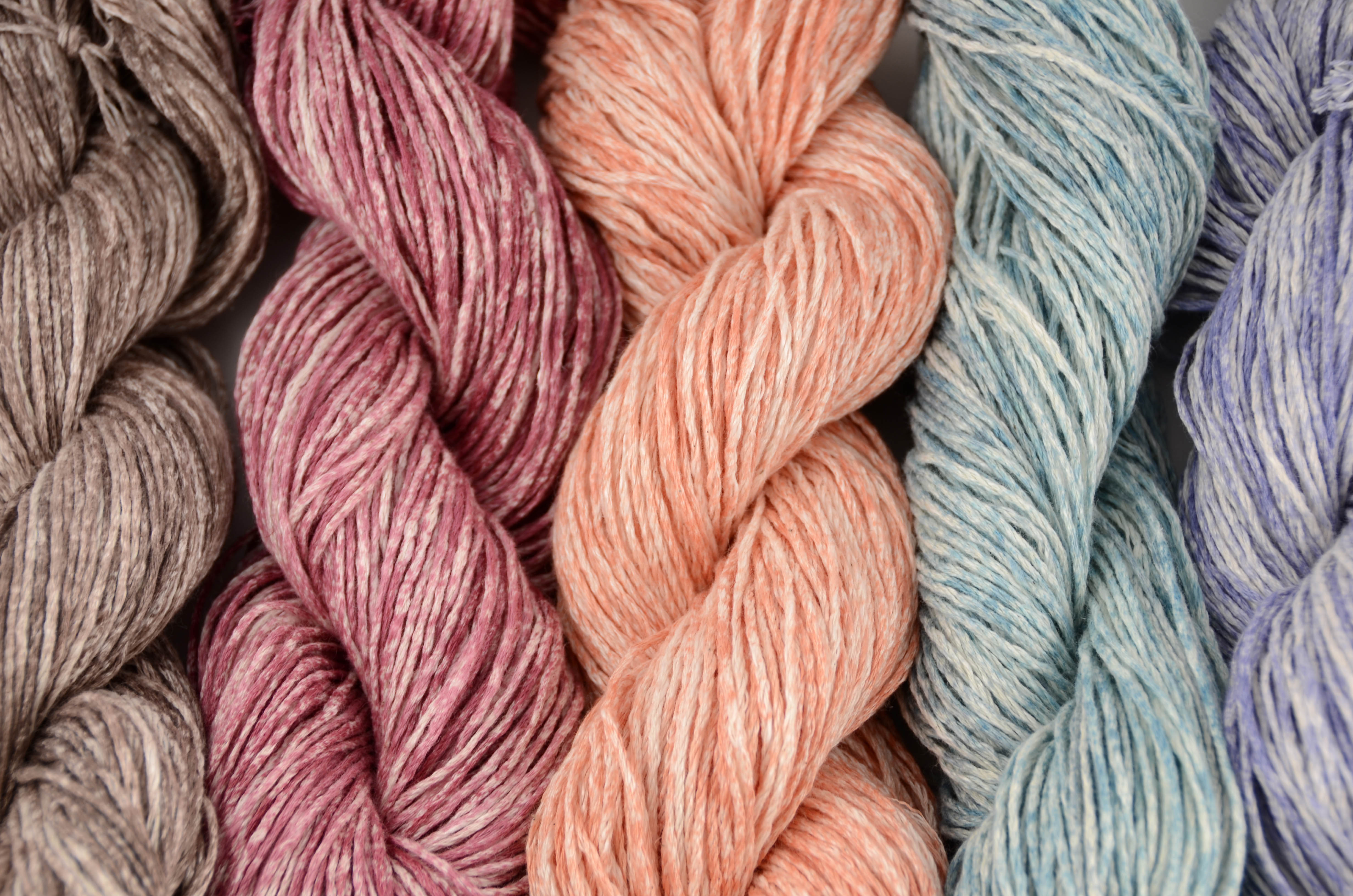 The Billow sweater would make a fantastic fall sweater. I could see this working up nicely in the new Adorn print.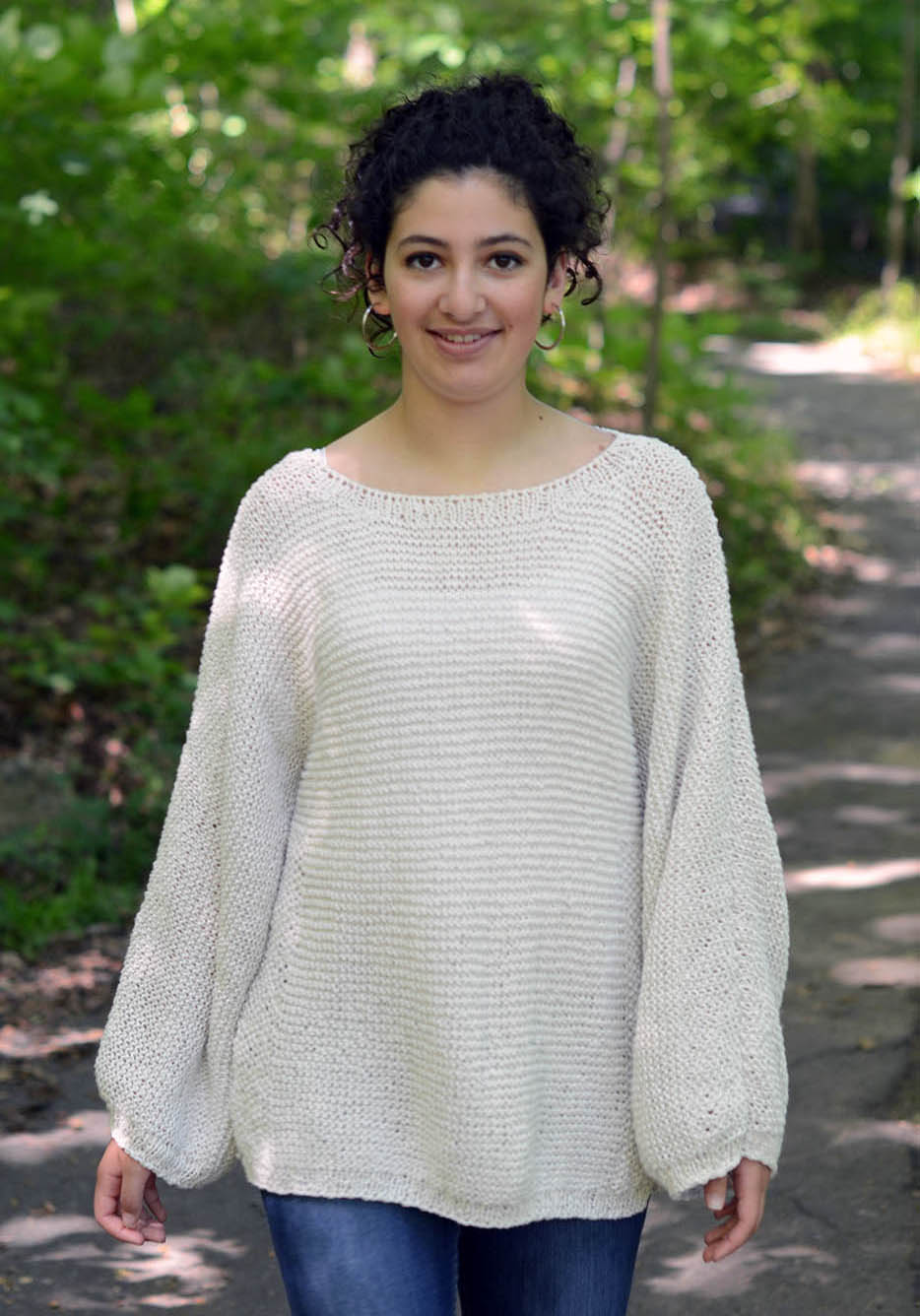 Happy fall knitting!