It's Throwback Thursday!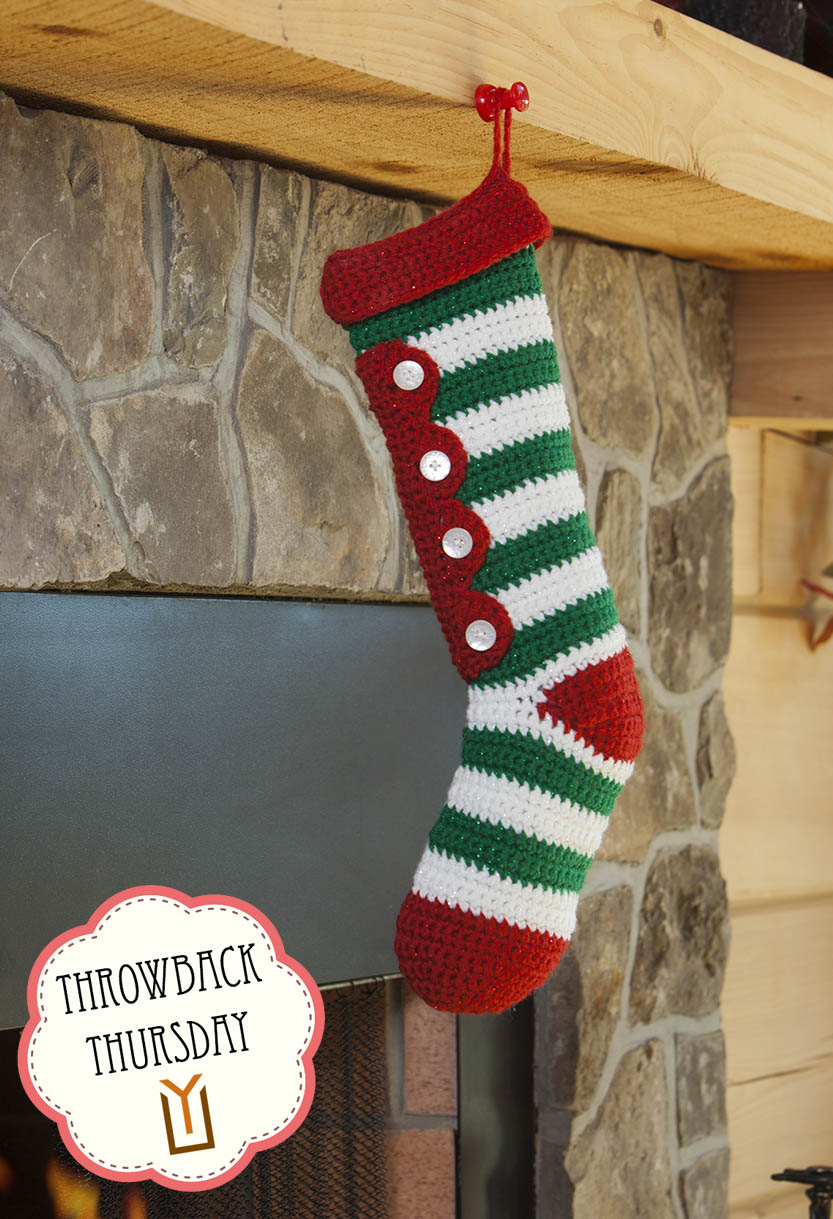 Can't you hear those sleigh bells jingling?  We had a Facebook message asking for this pattern, so we just had to set it free for the holidays.
The Crochet Candy Stripes Stocking is another great pattern from Michele Wilcox.  This was formerly part of a kit using Classic Worsted Holiday.  We're recommending Uptown Worsted.  It's soft, machine washable, anti-pilling, and able to last through the years.
I will freely admit that my crochet skills are not as strong as my knit skills (yet!) but this is a project I could tackle with no problem.  And I love the button panel.  It's a great detail that makes the project.  I'm already thinking about who deserves a lovely stocking to hang by the chimney with care.
Happy crocheting!