It's Free Pattern Friday!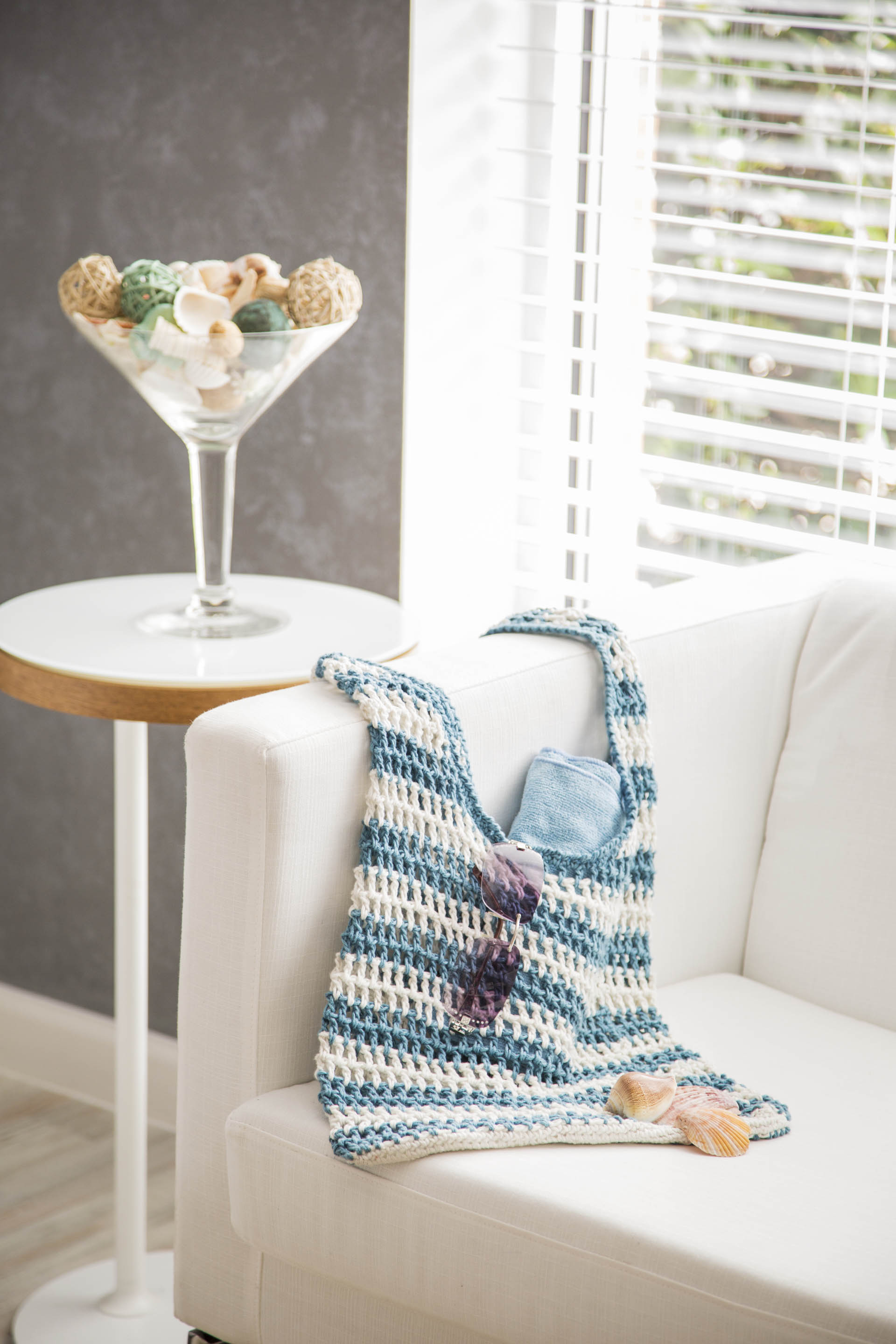 Today's Free Pattern Friday is the crocheted Day Trip Tote in Good Earth.  Can't you feel yourself relaxing just looking at it?  I can't decide – should I take it down to the beach, or sling it over a shoulder and bring it to the farmer's market?
Good Earth is a cotton/linen blend that's perfect for cool and breezy projects.  Available in solids and multis, it's a popular choice for crochet, as in the Southwest Suns shawl  at right from our Contrarian Shawls e-book.  Works great in knits too – the free pattern Lakeside Tee is in my queue.
We love this yarn.  In fact, we're adding a new member to the Good Earth Family – Good Earth Adorn uses a spray-dyeing technique to give it interesting color without pooling.
We hope your weekend is filled with relaxation, and plenty of time to enjoy whatever craft you choose.