Breathe in… breathe out…  knit one… purl two…
Everybody calm?  Good.  Let's stay relaxed, because there's still plenty of time to knit some lovely gifts for the holidays.  This week, let's focus on quick and chunky knits.  Fortunately, we have an entire free e-book devoted to exactly this kind of pattern.
Quick Cowls collects five patterns in bulky weight yarns that look good and work up quickly.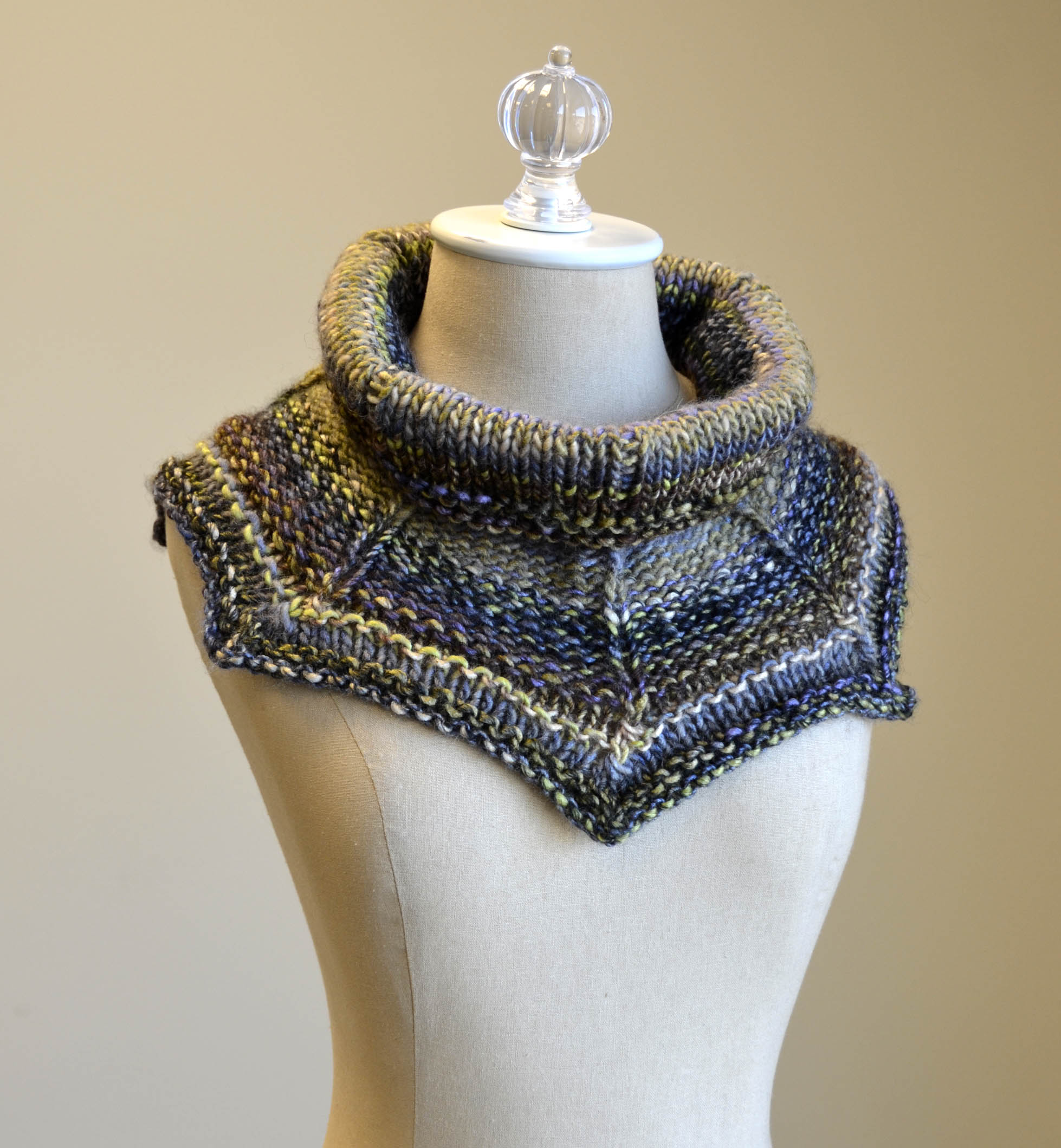 The Get To the Point Cowl in Classic Shades Frenzy is always popular when we send it out for trunk shows.  In fact, it's on the road again this month for a showing at Bourgee Boutique in Claremont, CA.  If you're in the neighborhood, stop by and see it.  Variegated Classic Shades Frenzy does the heavy lifting in making a striking design.  Just one ball on US Size 11 (8mm) needles does the trick.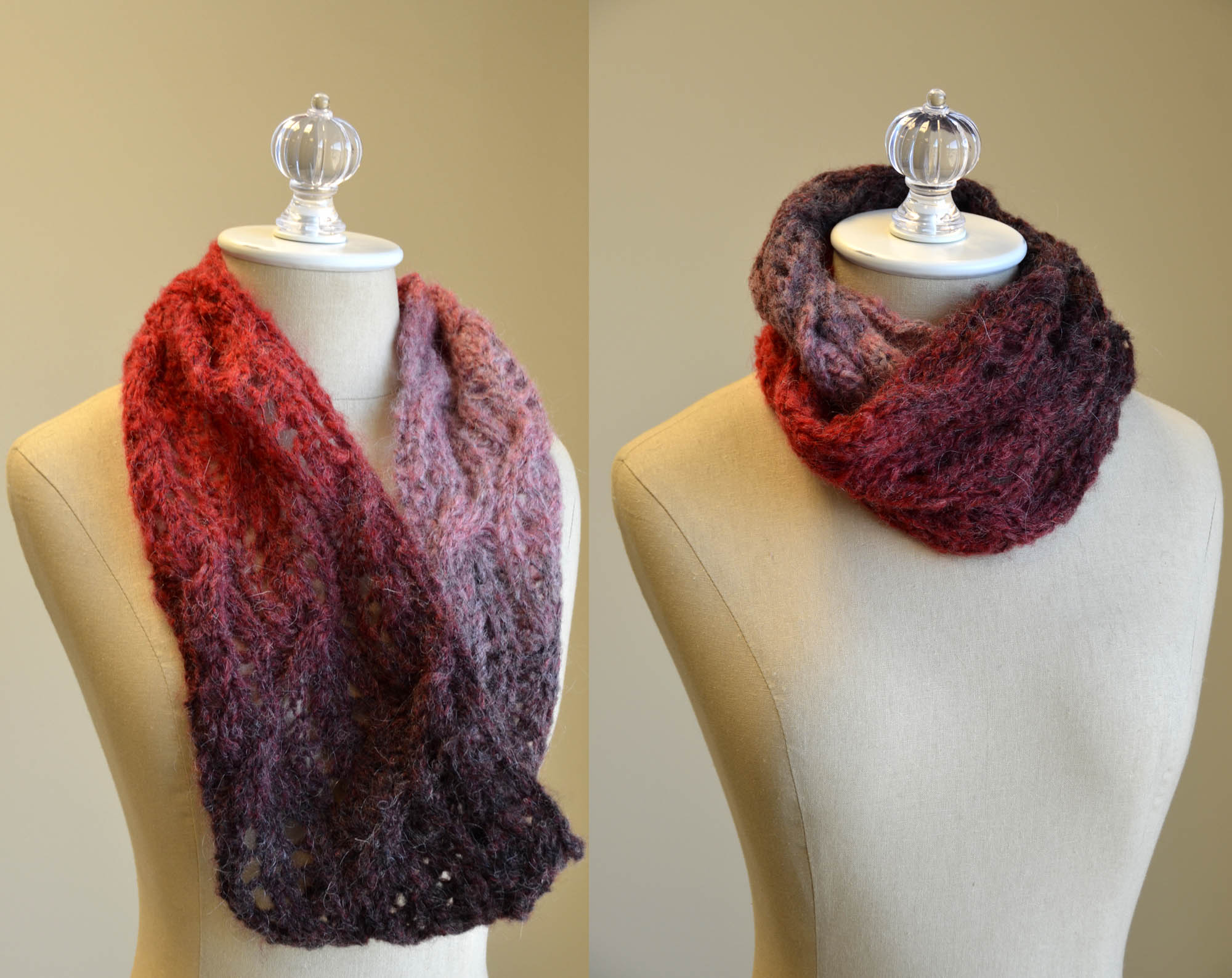 The Ethereal Lace Cowl is a lovely soft lace pattern that gets you a lot of bang for your buck.  One ball of Mohair Mountain (660yds per ball) will make five cowls on US Size 11 (8mm) needles.  That's a lot of gifts from just one ball.  The pattern is both written and charted, so pick whatever you're comfortable with.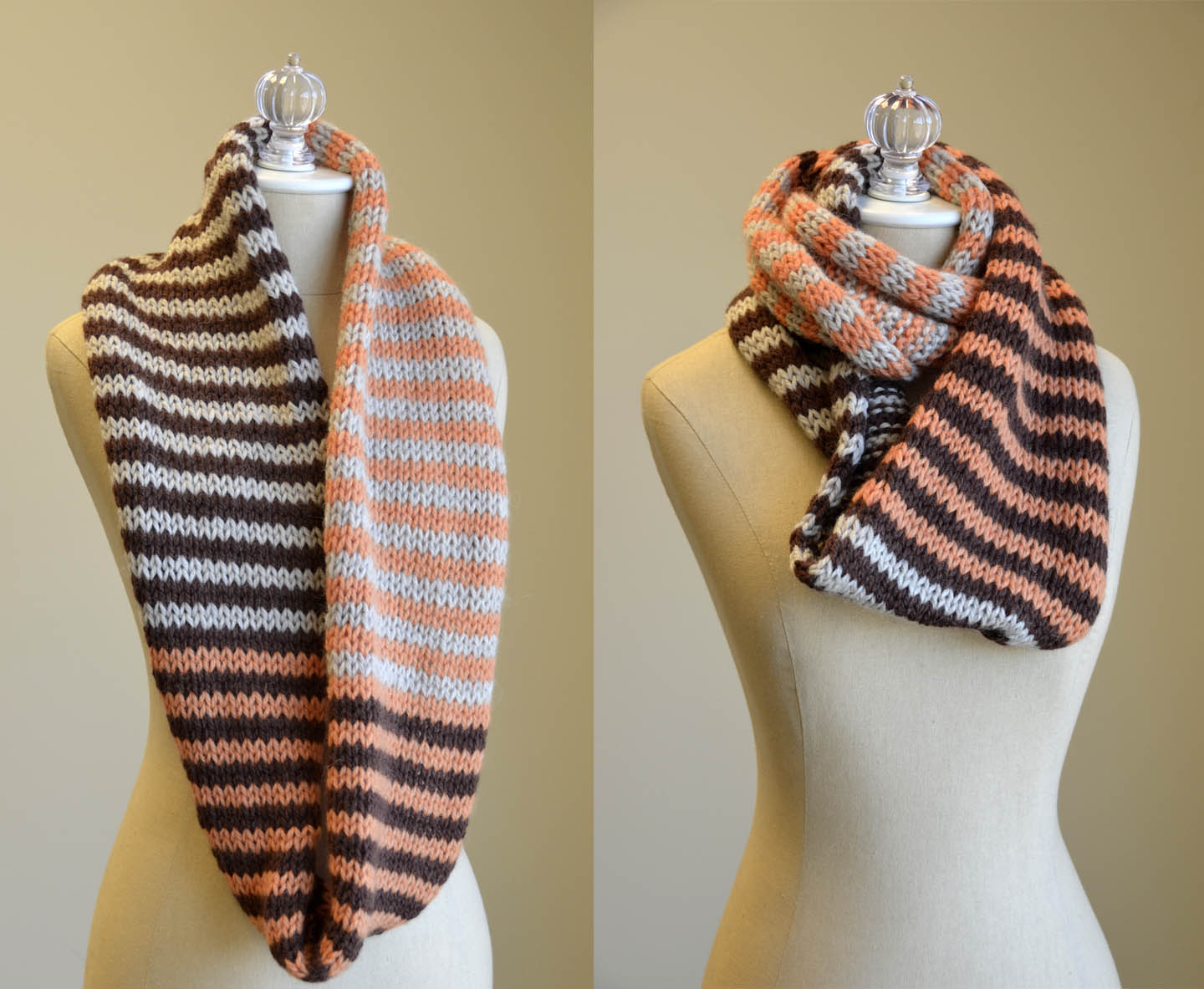 The Everyone Likes Stripes cowl is another that knits up quickly on size 11 (8mm) needles.  With more than 120 colors of the called-for Deluxe Chunky 100% wool, this is a very easy piece to customize for your giftee.  This is also one that I would have to put away after knitting because otherwise I'd keep it for myself.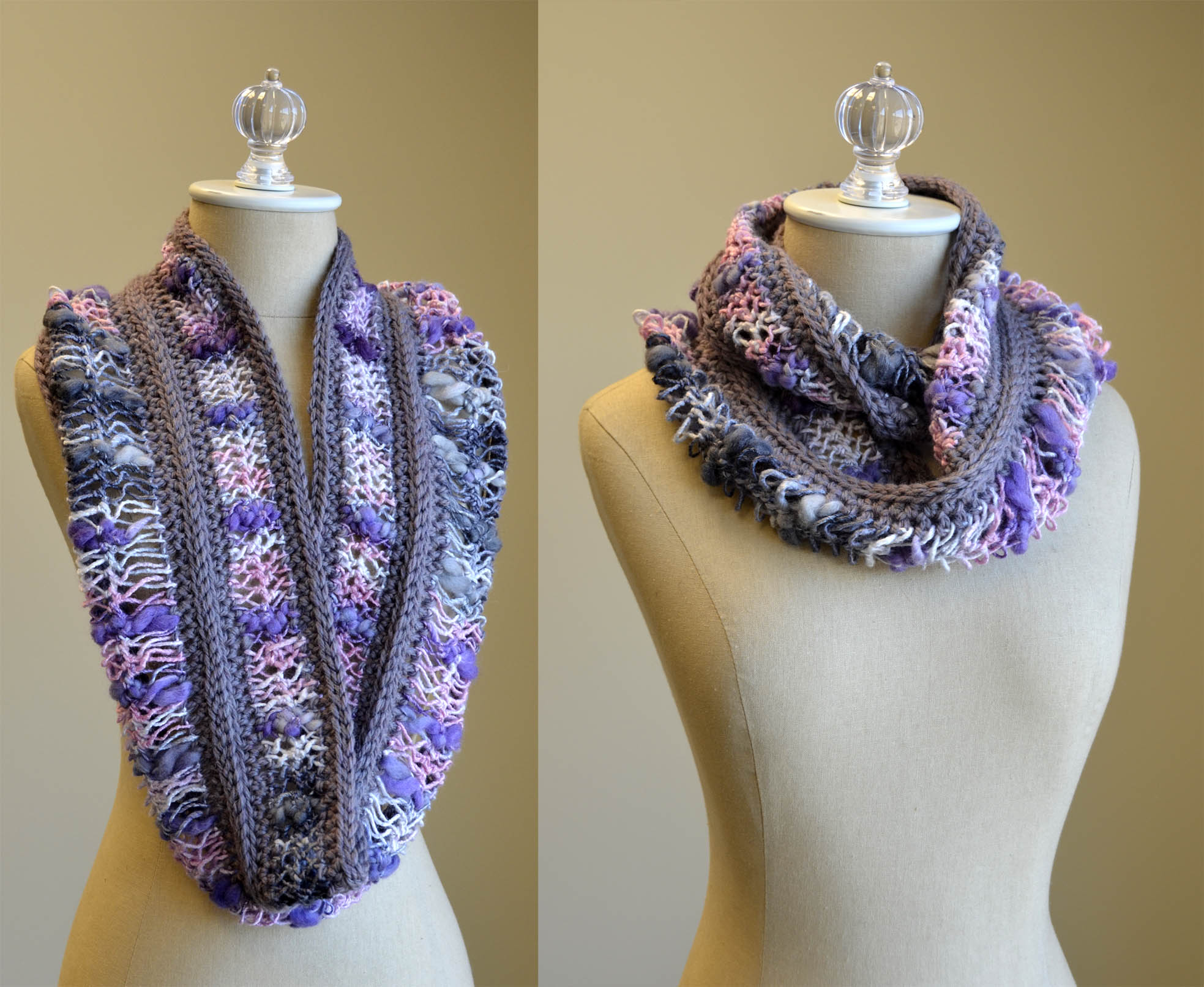 Hairpin!  This technique isn't used as often as it should be!  The Hairpin Lace Cowl uses one skein of Bamboo Bloom Handpaints for the vibrant variegated stripes and one skein of Deluxe Chunky for the solid center and edge.   Unusual and beautiful.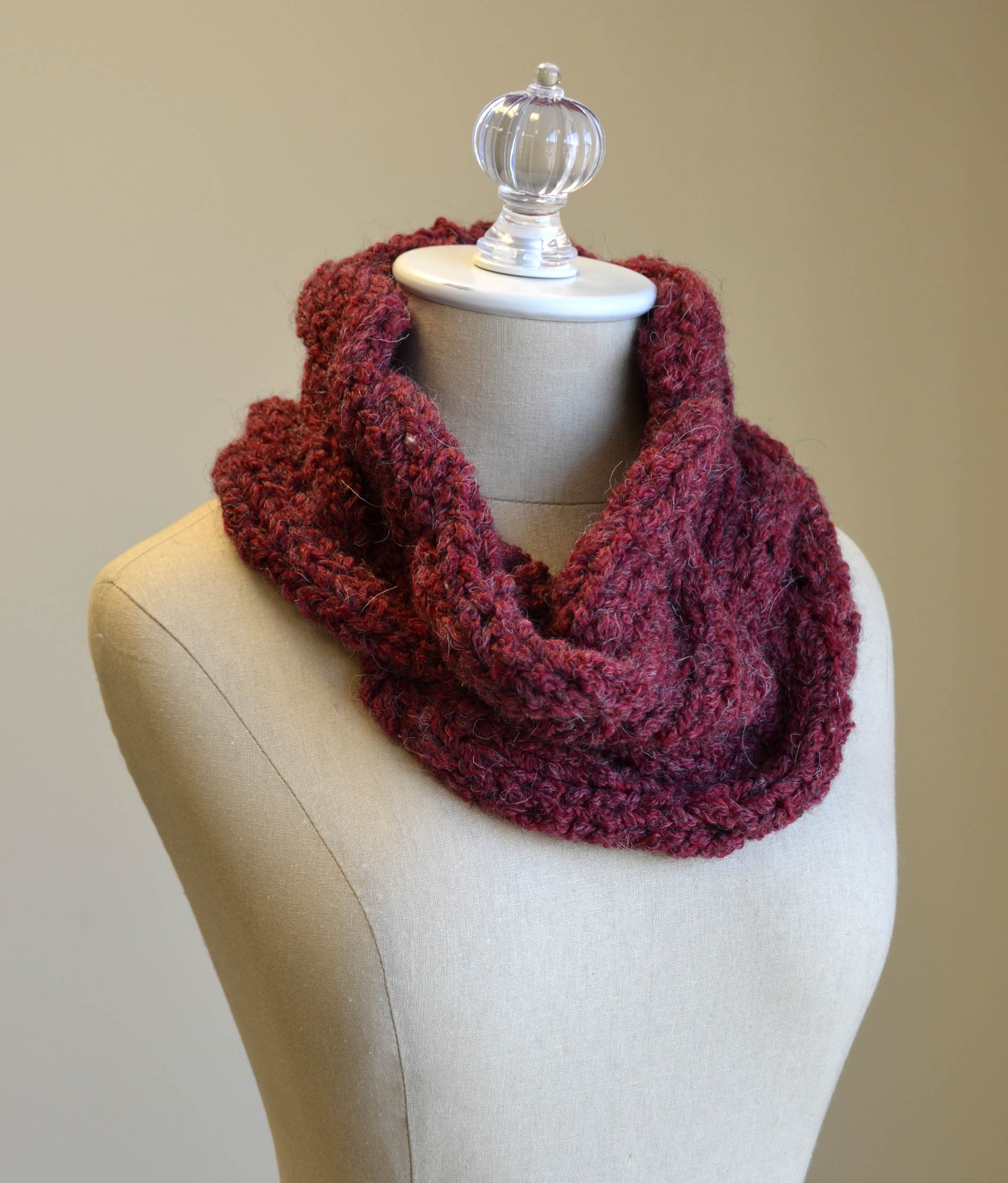 Finally, the Lava Flow Cowl uses just one skein of Superwool on size 17 needles.  We call it Superwool because it's super stretchy.  This is a warm and soft cowl with a lot of "sproing" to it.  I've made this one myself – it's a very fast and satisfying knit.
Breathe in… breathe out… we're calm, right?  Let's all keep knitting and we'll all get to the holidays together in great shape.
Happy knitting!