It's Free Pattern Friday!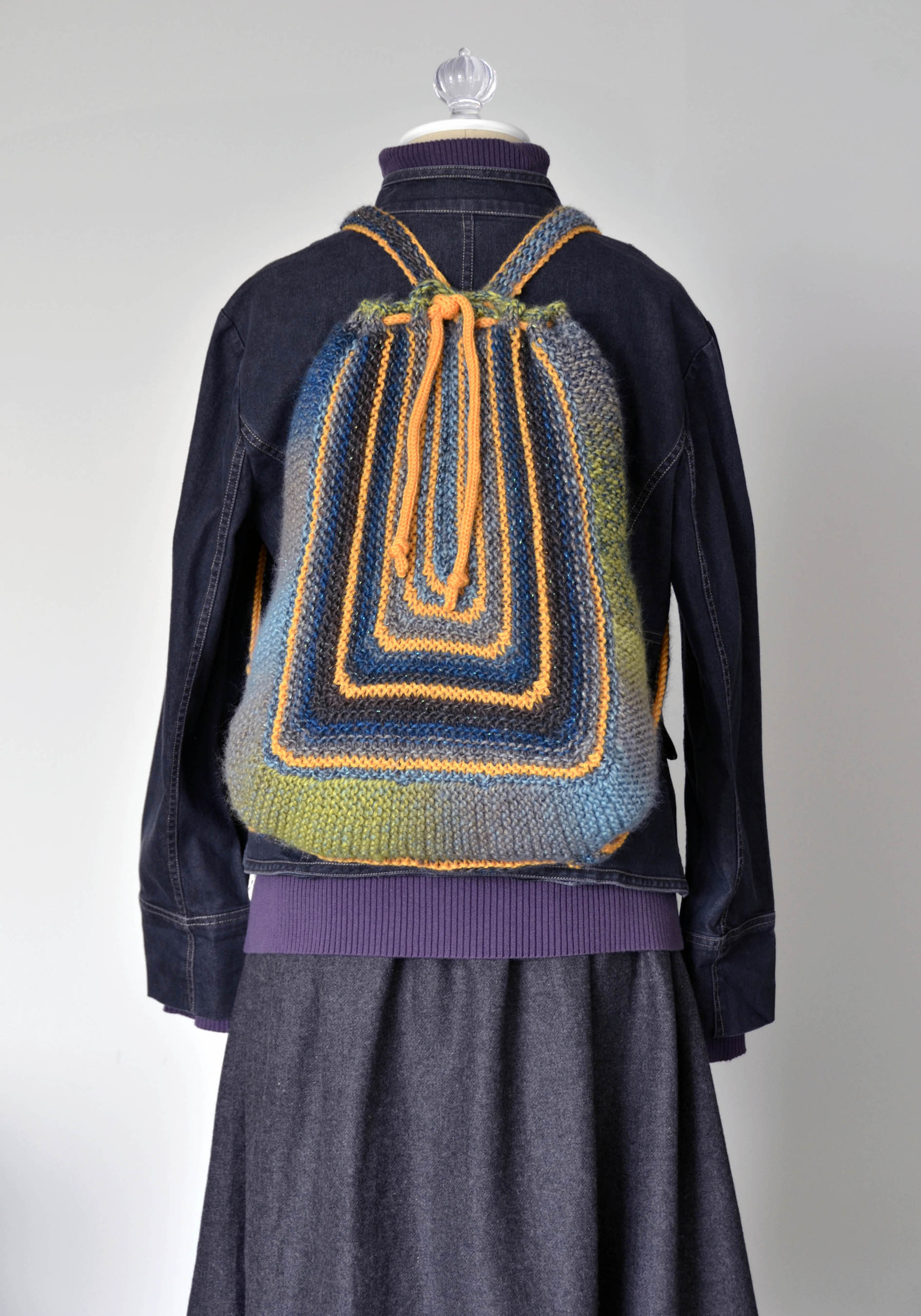 Are you ready for school?  Me neither!  But the Back To School Backpack is a reminder that it's time to gear up for Fall.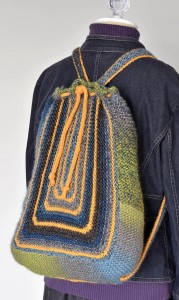 I love the combination of  self-shading yarn with a solid Deluxe Worsted Superwash accent and tie.  The entire backpack is worked in one piece.  Begin by knitting the back piece from the center out.  Next, work the side and bottom sideways and attach to the back piece as you go.  Stitches for the front piece are worked from the outside in.  Voila!  A minimum of seaming!
This design is made in our brand new Classic Shades Metallic (175yds/100g).  When I say "brand new," I mean that we literally just got our first shipment from the mill a few minutes ago.  Classic Shades Metallic has the gorgeous self-shading tones and sheen of Classic Shades, plus metallic thread for extra bling.
Now that it's arrived, there goes my productivity for the day.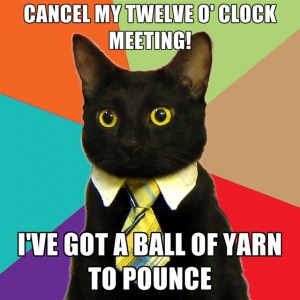 Happy knitting!