It's Free Pattern Friday!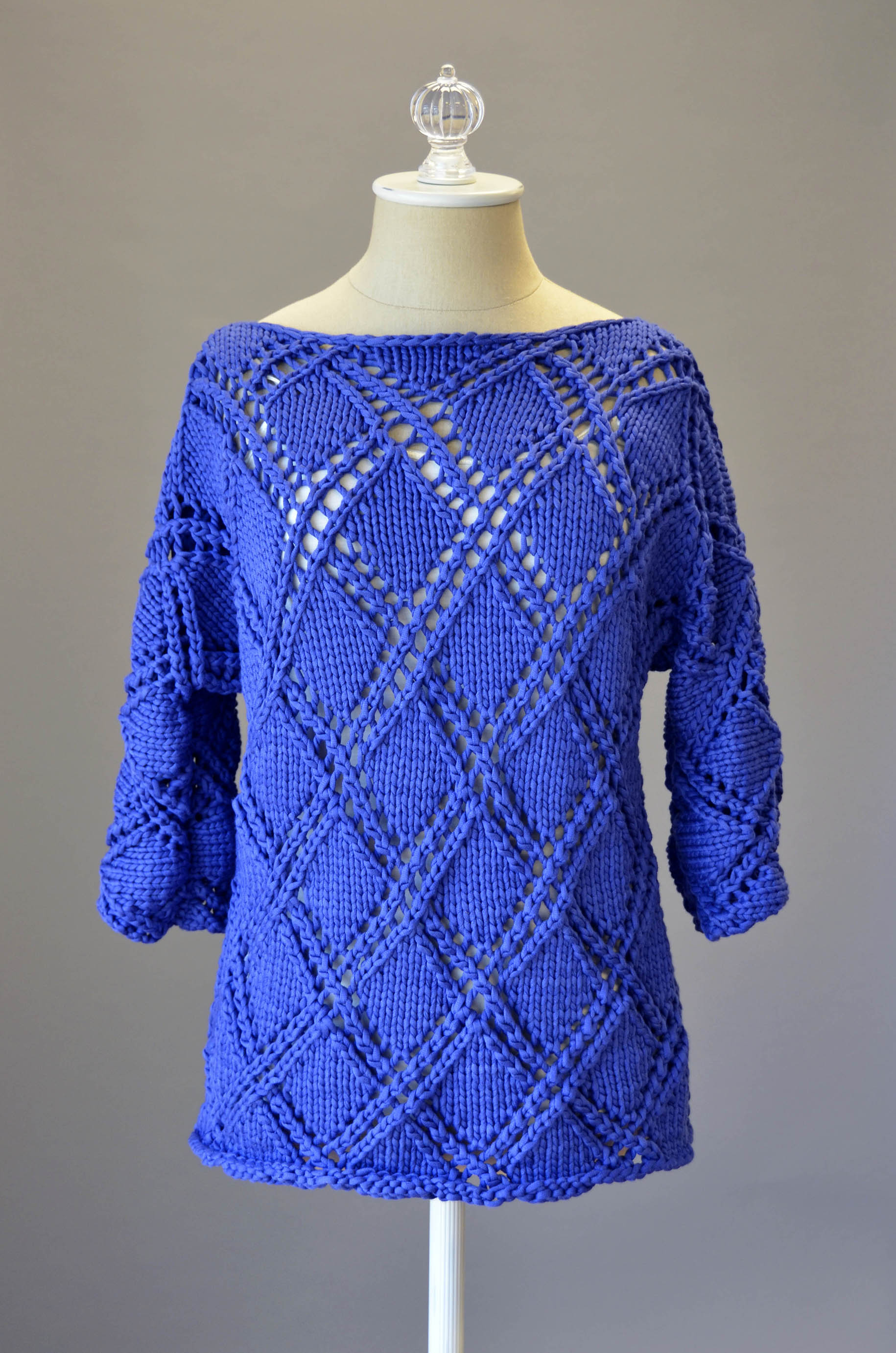 Today, the Diamond Cross Pullover in Ariana.
Things I love about this pattern:
The way the lace crosses over each other, as if it's woven.
The fact that it's made on 6.5mm needles, so it's a quick knit.
The choice of yarn is Ariana (91yds/100g), so it's a bulky weight yarn in lightweight materials.
Ariana is a bamboo tube with light polyamide fibers inside, achieving its size without a lot of weight to stretch and drag.   It's great fun in accessories like the 2 ball Rivel Cowl (free pattern!) and in larger garments as well.
Sometimes laceweight is great, but sometimes, I want to knock out something gorgeous in a hurry.  I'm keeping this pattern in mind next time I get that urge.
Let's hear it for big yarn!
Happy knitting!