It's Free Pattern Friday!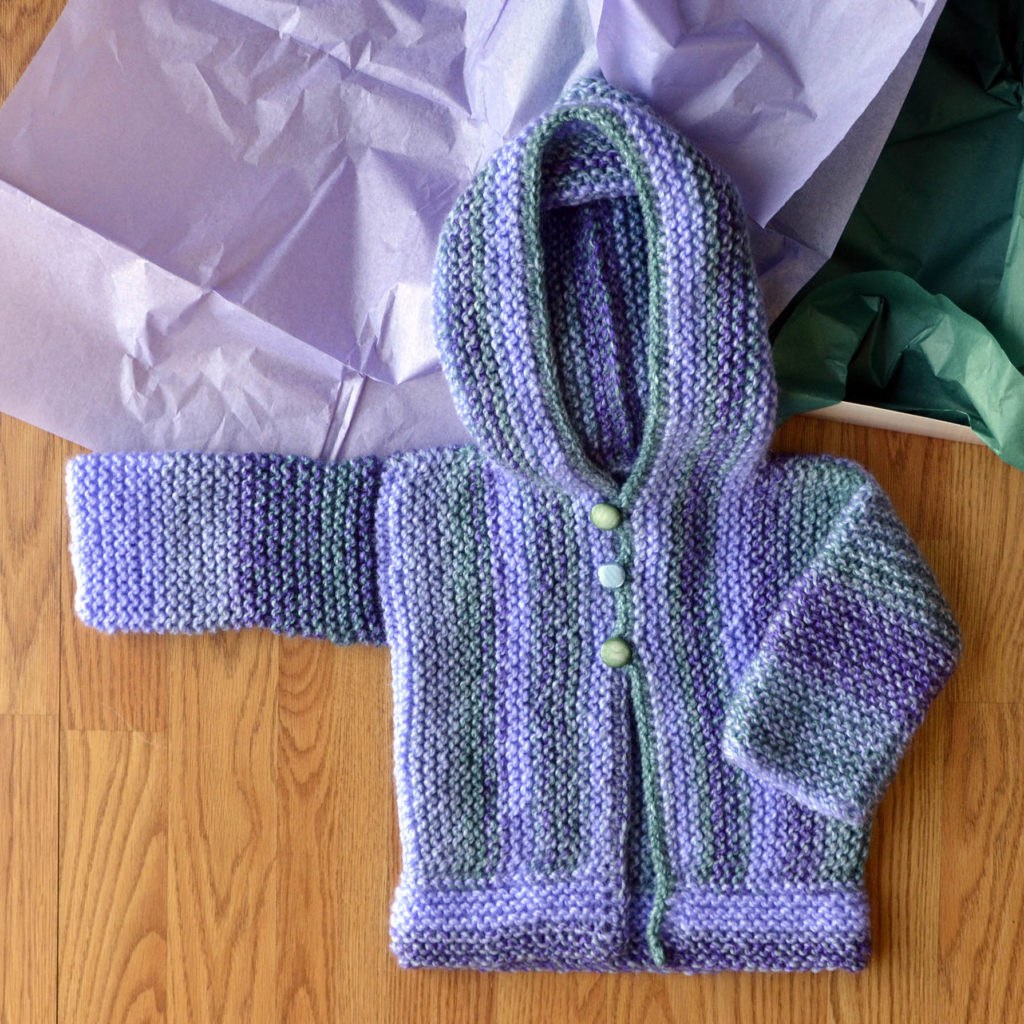 Today, the Cozy Cardi in Major.
We've had a lot of fun with Major this week…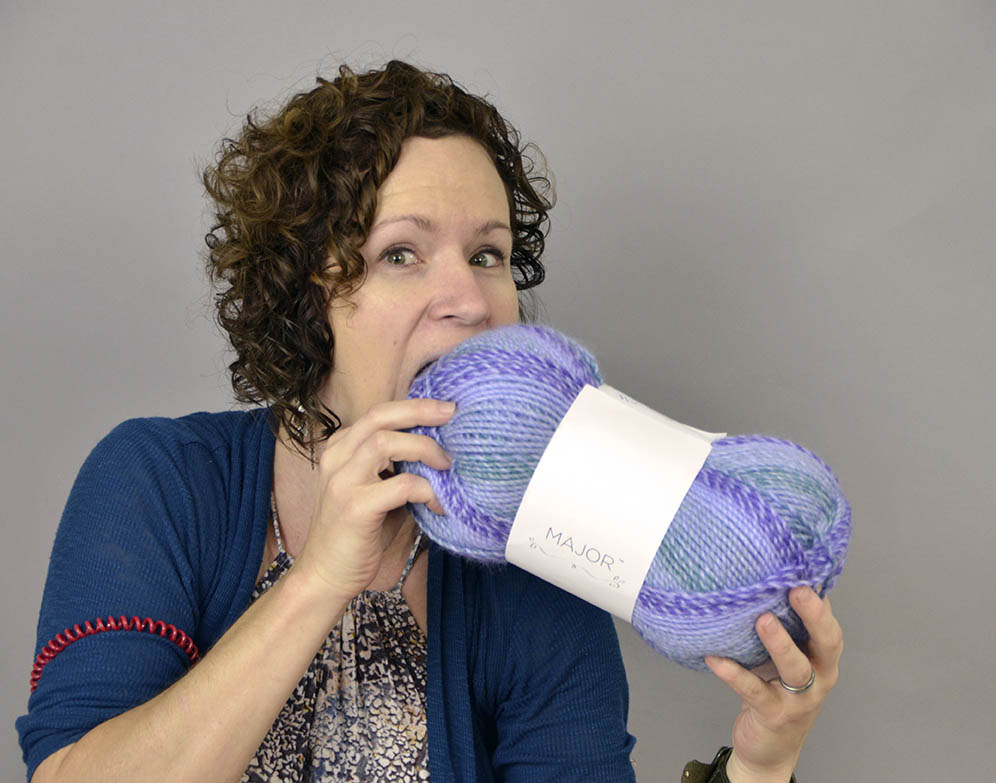 …but our week of Major is drawing to a close.  Don't worry, though – we've already got more designs in the works.  There's a poncho that I'm just dying to try out, plus – well, you'll see.  But for today, we share this sweet little 1-2 ball hooded baby cardi.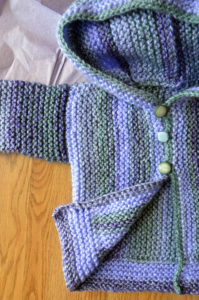 Work the fronts and the hood in one piece side to side.  Then work the sleeves and attach, make the lower hem, and add a crochet edge and three little loops to accommodate your cutest buttons.  There's an included schematic to show you how the whole thing folds together.  It's a quick and cute pattern without a lot of frills.  Let the yarn do the work while you take the praise.
We'd love to hear – what kind of things would you like to see in this self-striping bulky yarn?  We've got some ideas in the works, but there's always room for more!
Happy crafting!