It's Free Pattern Friday!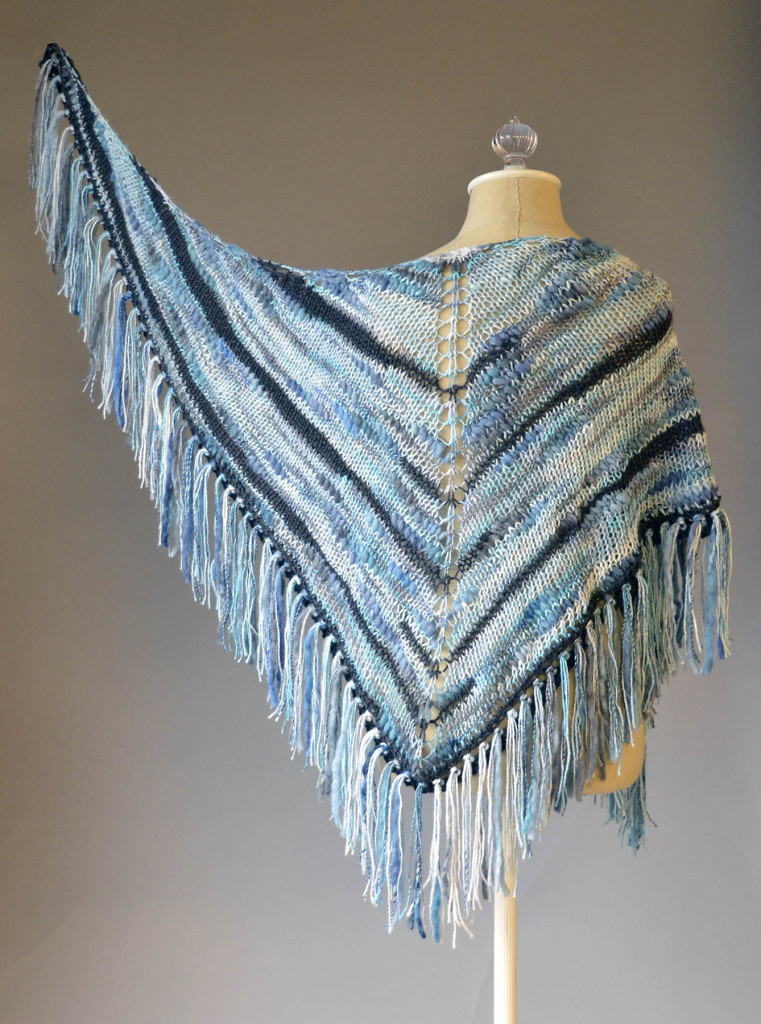 Today, the Lightning Strikes shawl in Bamboo Bloom Handpaints and Deluxe Worsted.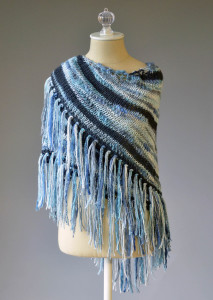 Is it corny to say that Lightning Strikes hit me like a bolt out of the blue?  Too bad, because it did.  Amy Gunderson created this luxurious shawl using variegated Bamboo Bloom Handpaints (154yds/100g) and Deluxe Worsted 100% wool (220yds/100g) It's such a great combo.  The Deluxe Worsted comes in a multitude of shades.  It's easy to find a color to bring out whatever tone in the Bamboo Bloom you wish.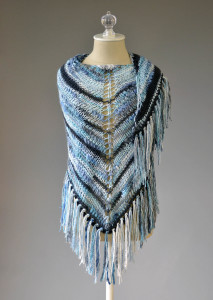 Short rows are worked back and forth in the contrasting color to create widening and narrowing rows of solid color, bending to a V-shaped lightning fork across the shawl's spine.  The natural thick/thin quality of the Bamboo Bloom helps soften the edges of the short rows into more organic curves.  I love the fringe – it reminds me of rain in a storm.
Calling for one hank of Deluxe Worsted and two of Bamboo Bloom Handpaints, worked on size US Size 10½ (6.5 mm) needles, this is not a particularly time or money-intensive project, although it is one with electrifying results (pardon the pun).  It's also available as a kit from your LYS in the blue above, or with Bamboo Bloom Handpaints color 302 Koi Pond.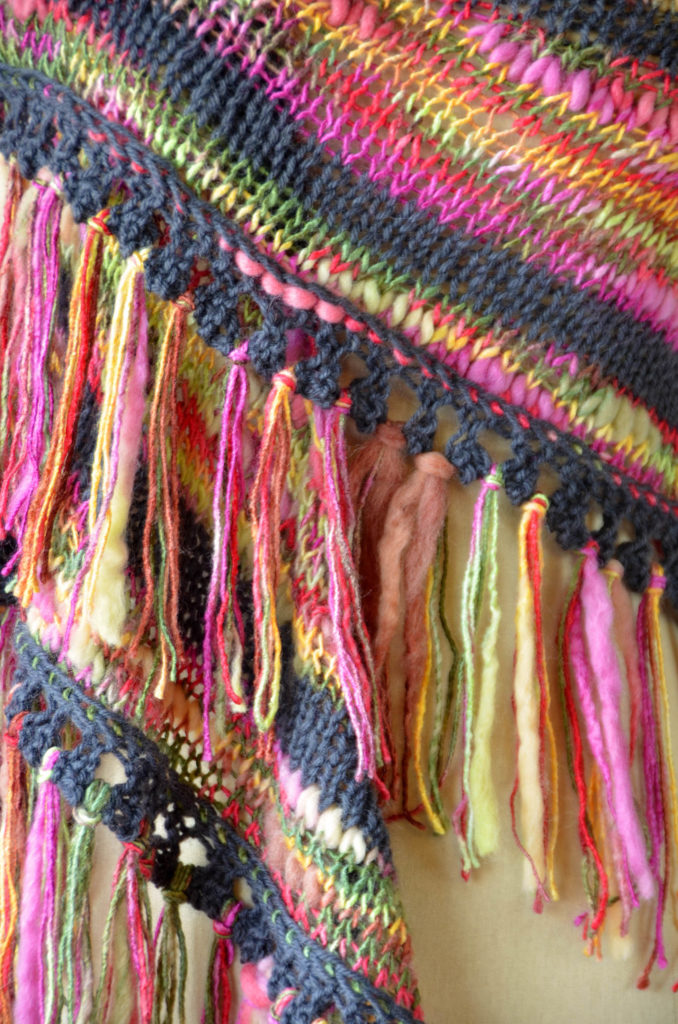 I'm considering making in Bamboo Bloom Handpaints 319 Forest Light for a friend with a Spring birthday.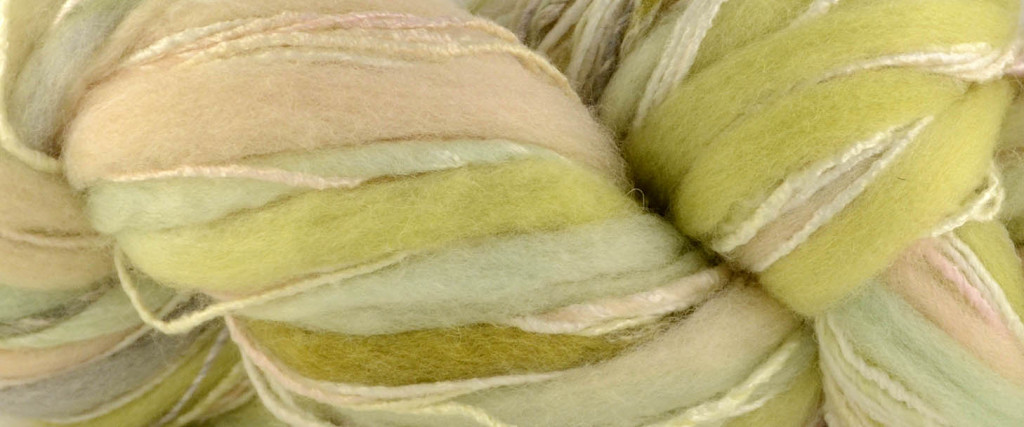 Like a new meadow.  I'll just sit here and sigh contentedly for a few minutes.
We hope you have a strikingly good weekend.
Happy knitting!