It's Free Pattern Friday!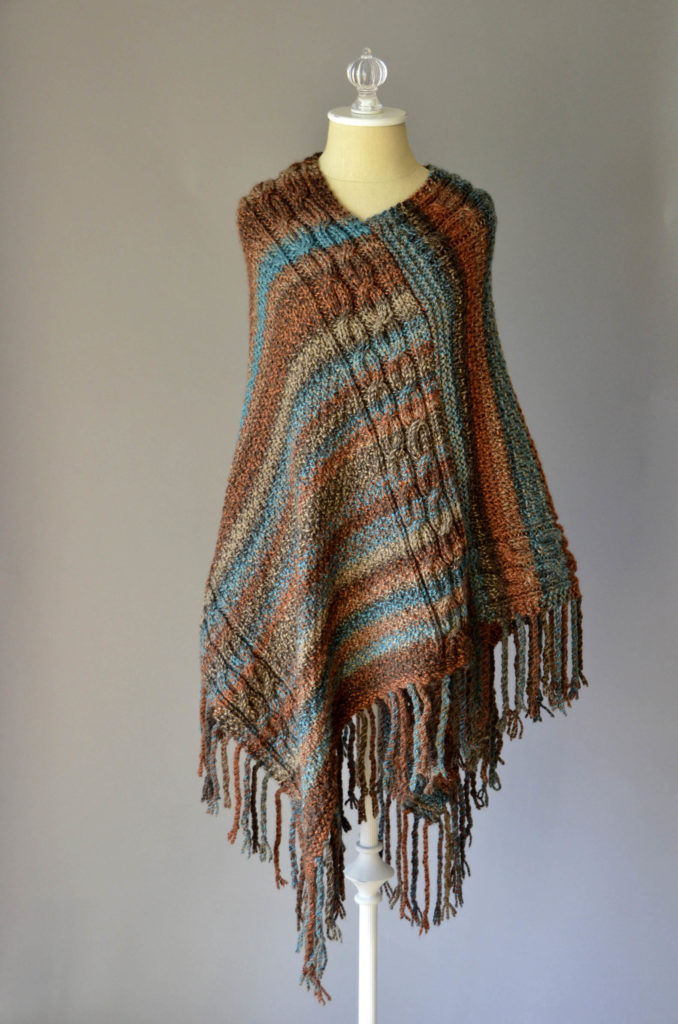 Today, the Double Cable Poncho in Major.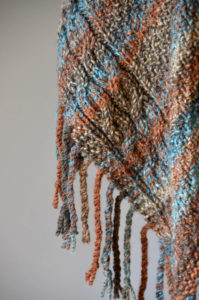 How Autumn-y are these colors?  We've featured a lot of designs for our popular bulky yarn Major (328yds/200g) using pastels and bluish tones (the Pineapple Peacock Shawl is a favorite) but these more southwestern, earthy tones of color 113 Santa Fe fit the Double Cable Poncho well.
The poncho is made as two rectangles which are them sewn together, long end to short end.  A twisted fringe is added to finish it off.
If you haven't tried twisted fringe before, it's really easy.  Amy Gunderson's got a short video to show you just how to do it.
It's actually rather meditative, which is always a great quality in a crafting project.
We hope you have an excellent weekend.  Happy knitting!