Here at Universal, we love our pets.
There's Amy's dog Suzy…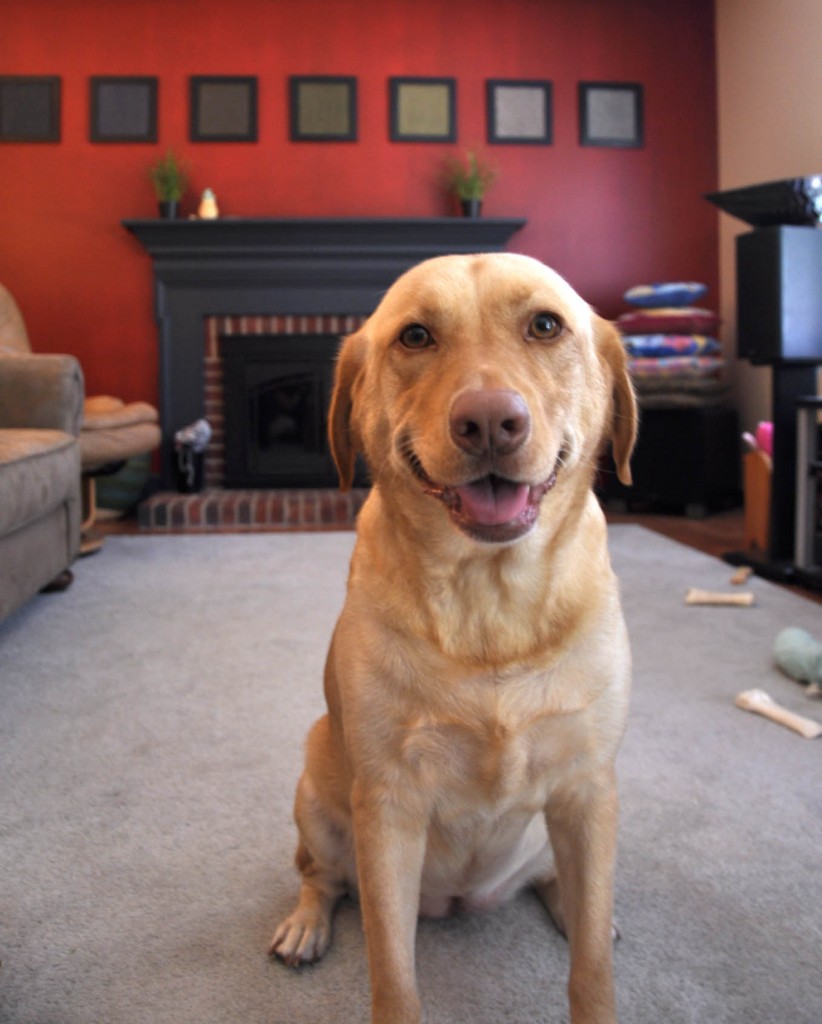 (That's Suzy in front of Wall Candy in Deluxe Worsted)
my cat Calvin…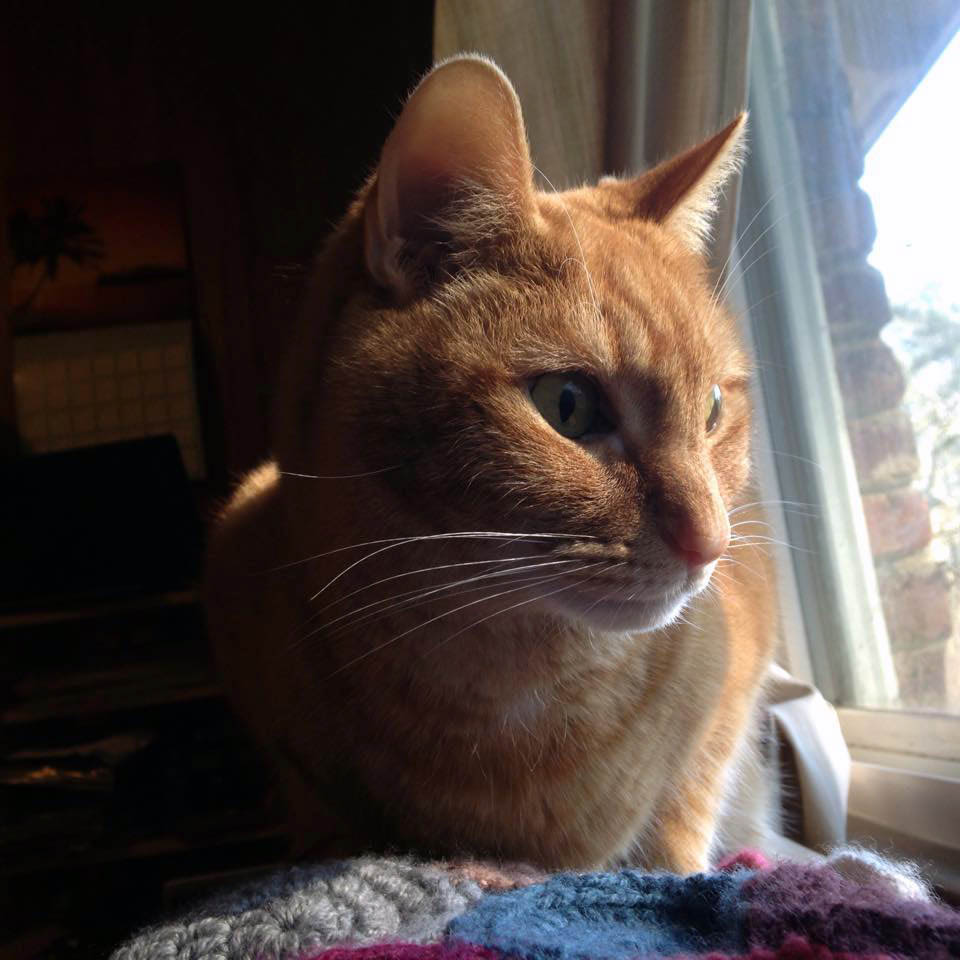 (That's Calvin on Yumiko Alexander's Poppies)
and various other animal friends that couldn't be bothered to pose for us.  That love of animals is why we want to draw attention to World Spay Day – and to share a free pattern.