It's Free Pattern Friday!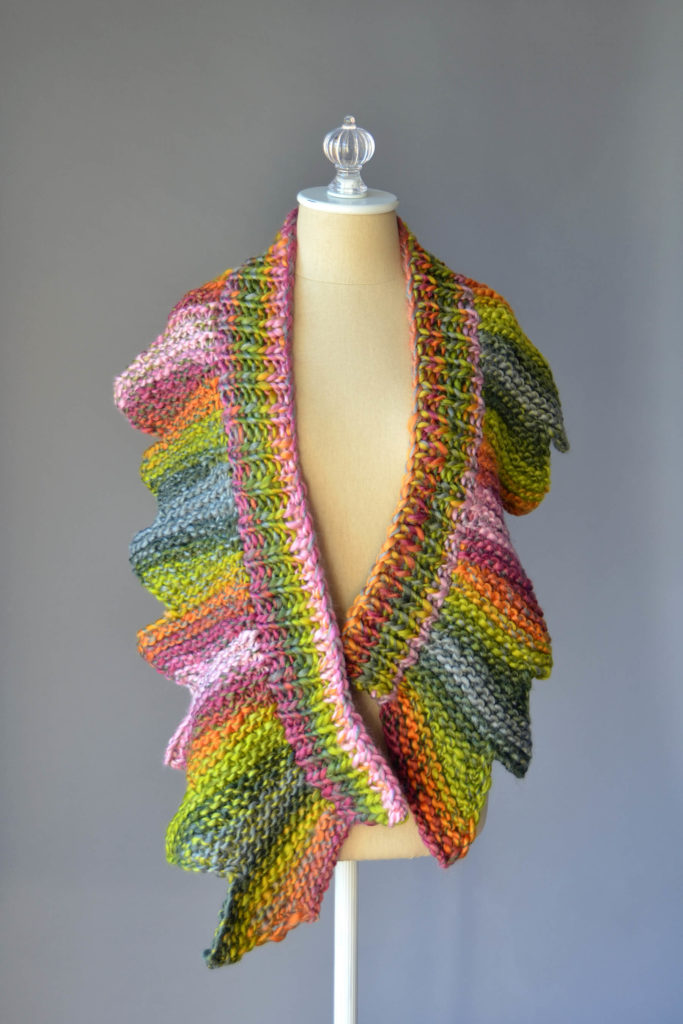 Today, 18 Petals in Classic Shades Big Time (pattern link here).
What a neat design!  It combines a soft, bulky yarn – Classic Shades Big Time – with a bright Spring colorway, the new 819 Botanica.  It's a healthy dose of color as winter rears its head.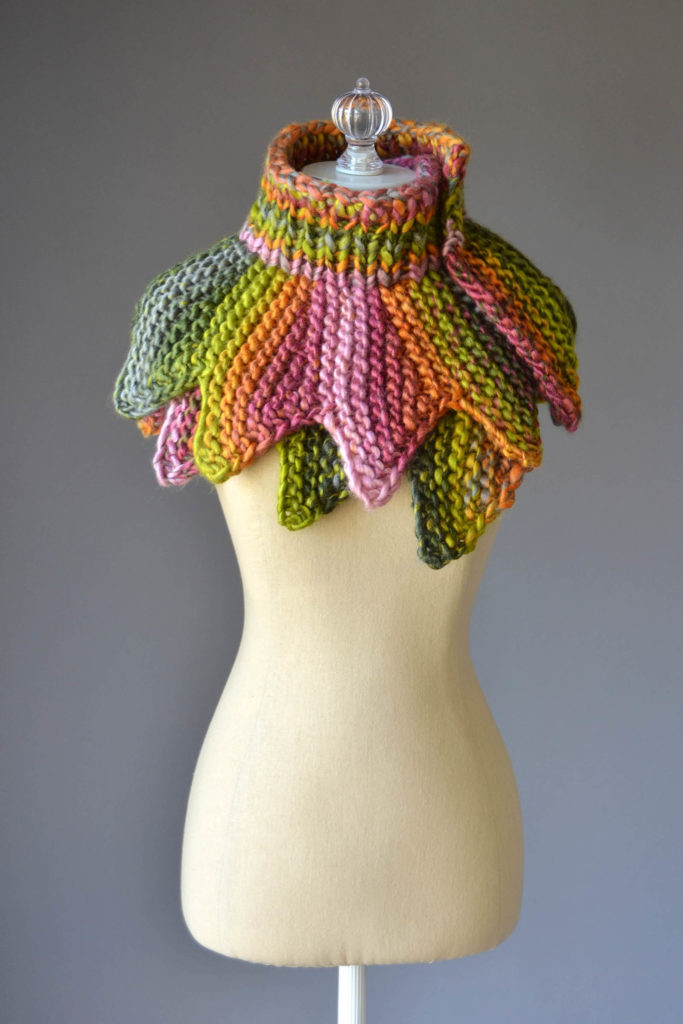 Each of the 18 "petals" is shaped through short-rows and decreases. After the lower petal section is complete, ribbing is worked upward from the straight/unshaped edge.  The flexible edge formed by the ribbing's tendency to gather makes this a fun piece to wrap around however you like.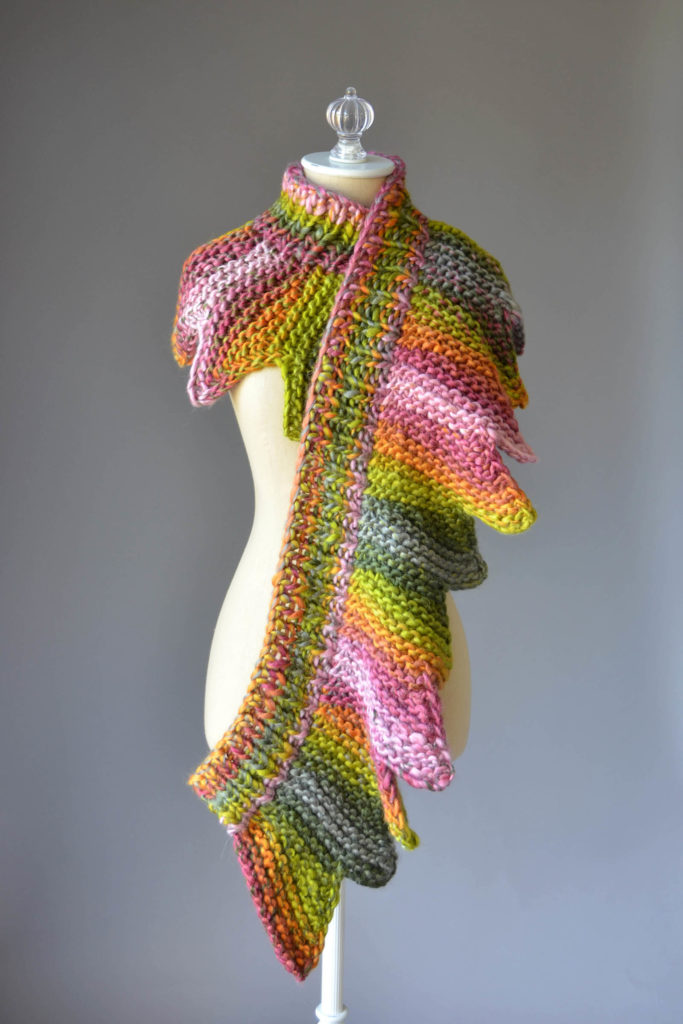 We hope you have an amazing weekend, and find time to make something fun!
Happy crafting!