Today's Sunday Swatch is in Cotton Supreme DK.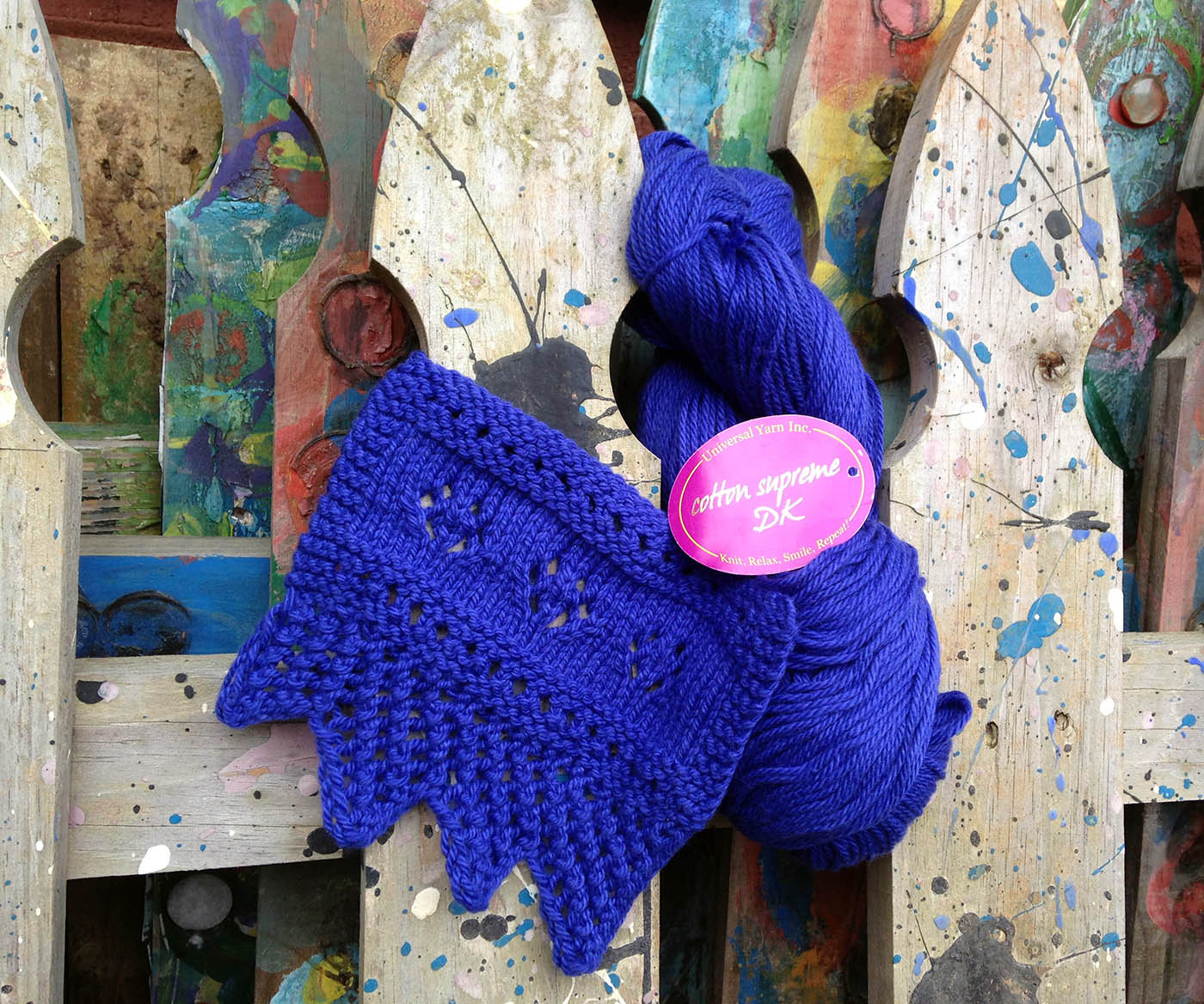 Ah, Spring.  Time to plant the garden, spruce up the house, and experiment with cooler fabrics.  Hence the paint job on the fence – and today's Sunday Swatch.
Cotton Supreme DK is a lighter weight version of our favorite worsted weight Cotton Supreme.  It knits up nicely on a US Size 5 or 6 needle.
The Cotton Supreme family isn't tiring on the hands as some cottons can be – I knitted the Sea Breeze top shown at right for my daughter out of  Cotton Supreme and would happily do it again.
This design is part of Yumiko Alexander's Warm Earth Book 3, which until recently was only available in print.  We're delighted to release the book and its patterns for sale as digital downloads from Ravelry and Craftsy.  Yumiko's patterns are always a pleasure to make, and we look forward to sharing more of them with you electronically.
If you're looking for something free, there's always the popular Fleurette Lace Pullover designed for Cotton Supreme DK.  Long sleeved but lacy on both front and back, it's perfect for this time of year.
Happy knitting!