It's Free Pattern Friday Part Two!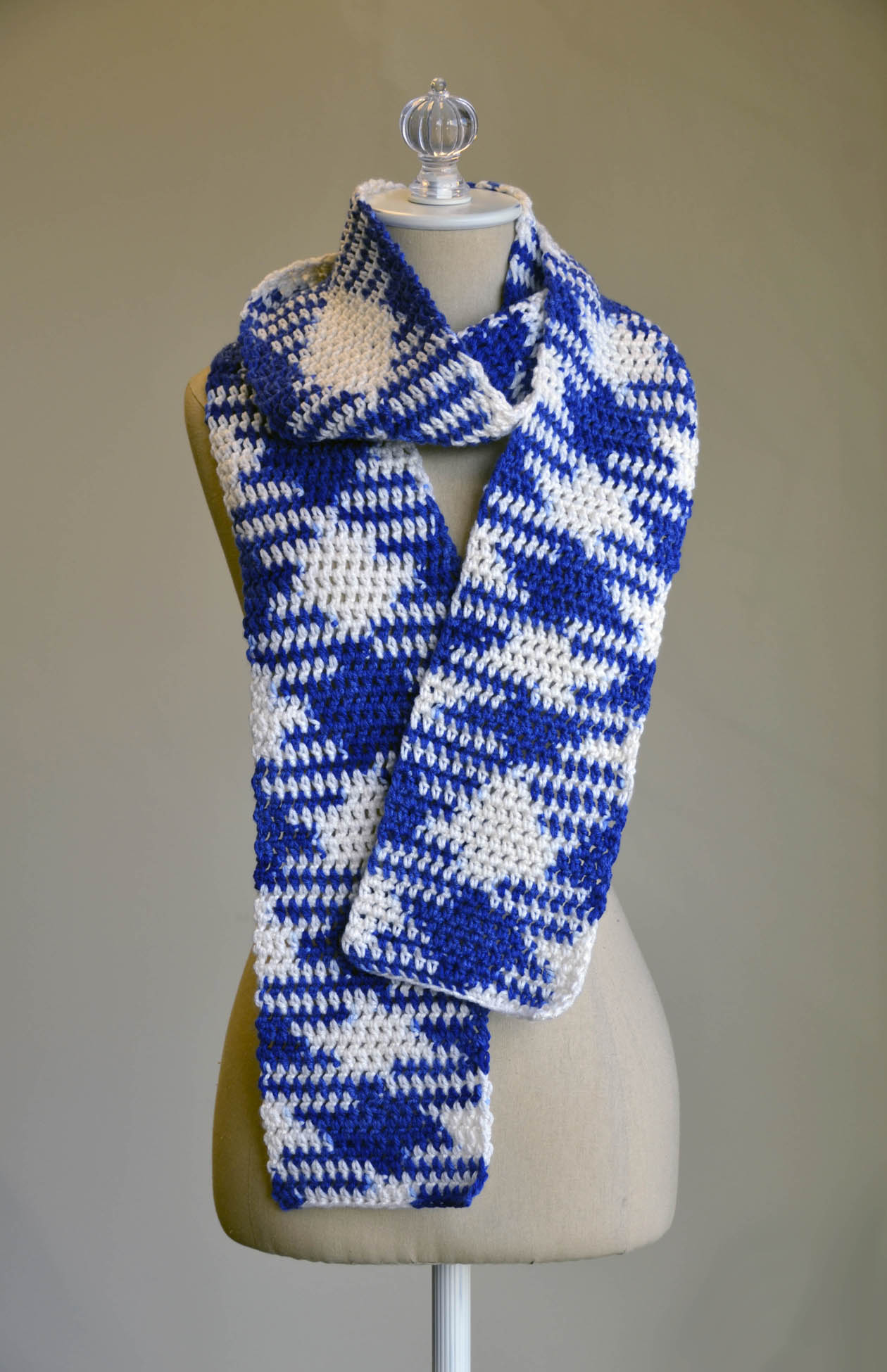 More crochet goodness!  This is the Color Pooling Argyle Scarf in Uptown Worsted Spirit Stripes.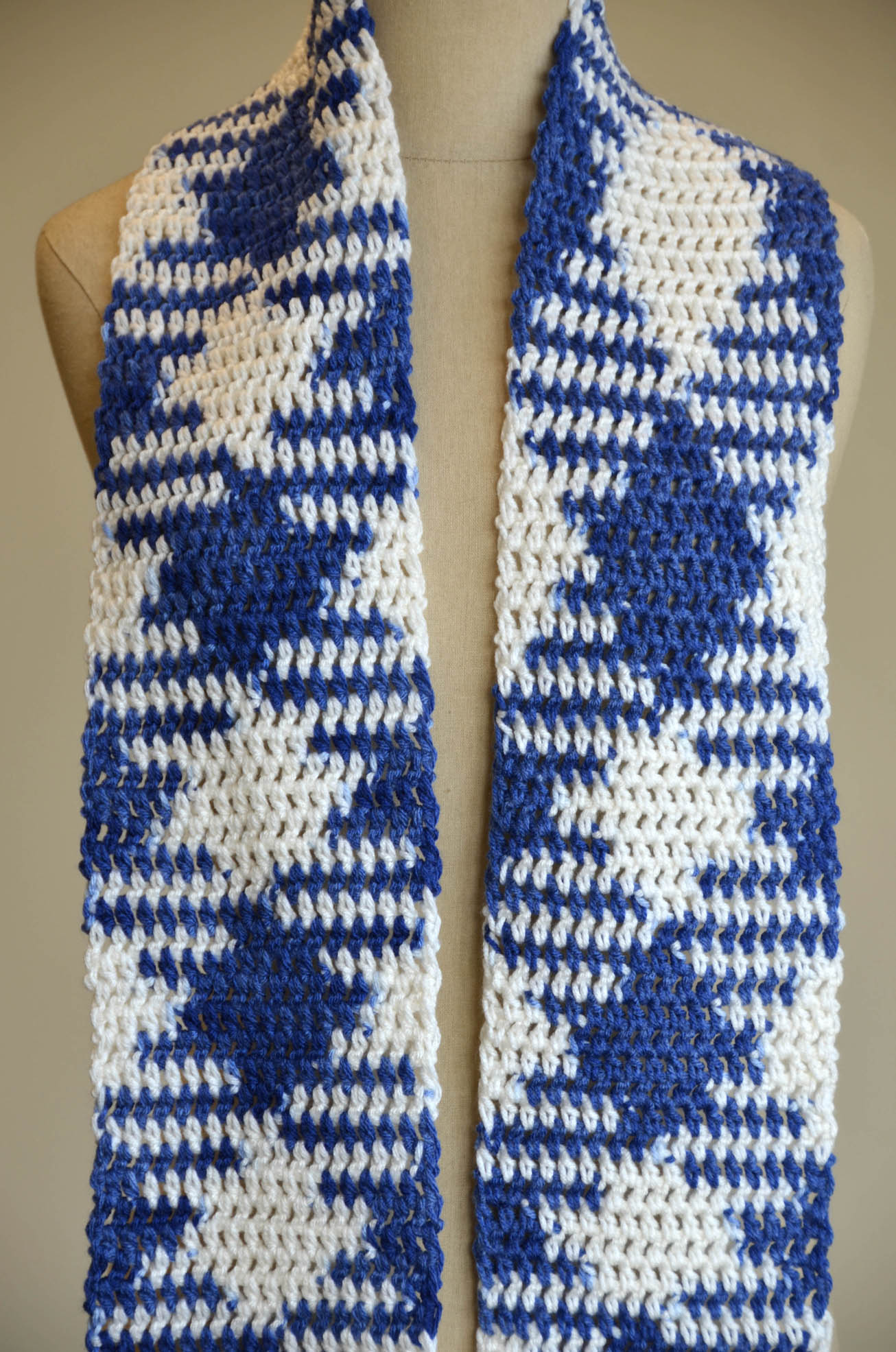 Spirit Stripes is dyed in team colors, so you can craft a piece for game day that will show everyone who you're rooting for.  Alice Gossette and Kat Koeller came up with this ingenious technique of using half double crochet and clever color placement to get the yarn to pool just so.  The result: argyle diamonds!
Who do you root for?  Frankly, I always hope for a nailbiter that goes into overtime – as long as I've brought my yarn along.