After my successful sampling with my herringbone scarf a couple of weeks ago, I got set to wind a much larger warp – enough to make fabric for two moto jackets. I neglected to get photos of the warping process. I used the warping board I've shared photos of on this blog before. And this warp was so long, I almost didn't have enough warping pegs!
Here are the specs for this giant piece of fabric I'm about to weave:
Yarn: Deluxe DK Superwash

Warp color: 414 Charcoal, 13 balls

Reed: 12 dent
Weaving width: 36″, 432 ends
Length of warp: 280″
My pattern calls for 2 1/4 yds of 55″ wide fabric. Because my loom has a maximum width of 36″, I had to do a few calculations in order to get the total square yardage I need. What I came up with was a really long warp!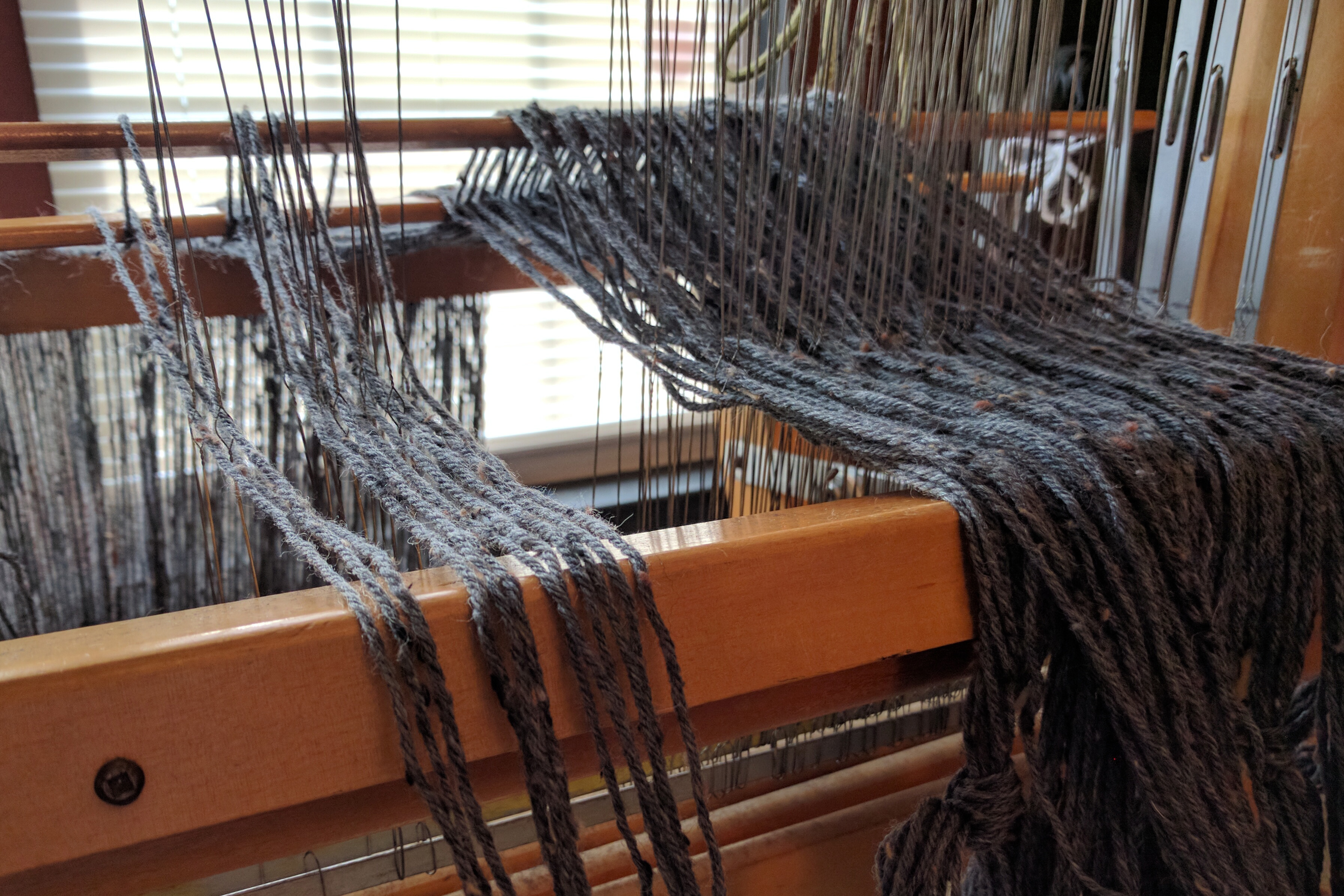 432 ends means 432 heddles to thread. And then, 432 ends to feed through the reed. Whew!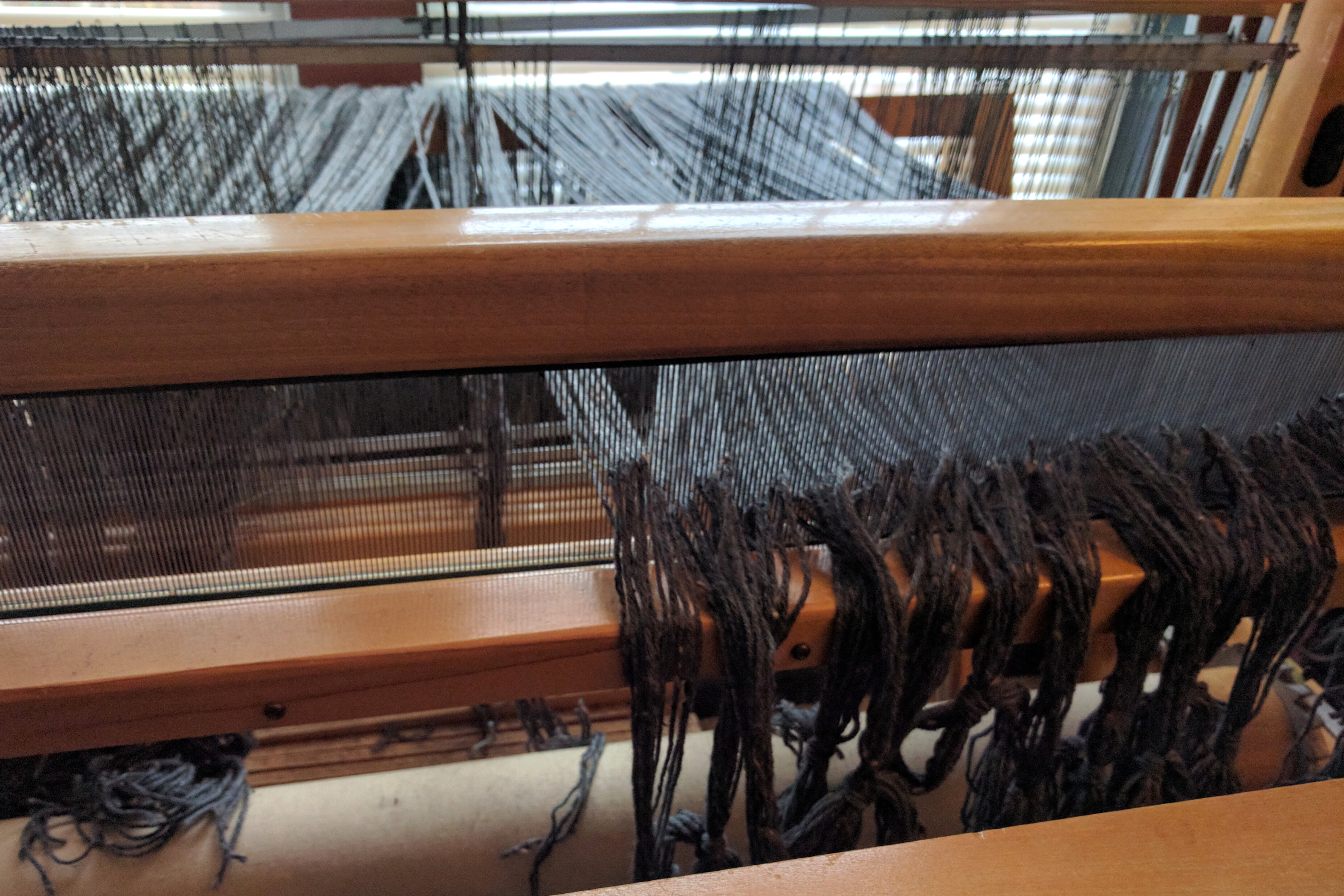 When I'm threading the reed, I like to do it 4 ends at a time. I take my left hand and grasp the next 3 ends as shown below, holding my hand behind the reed.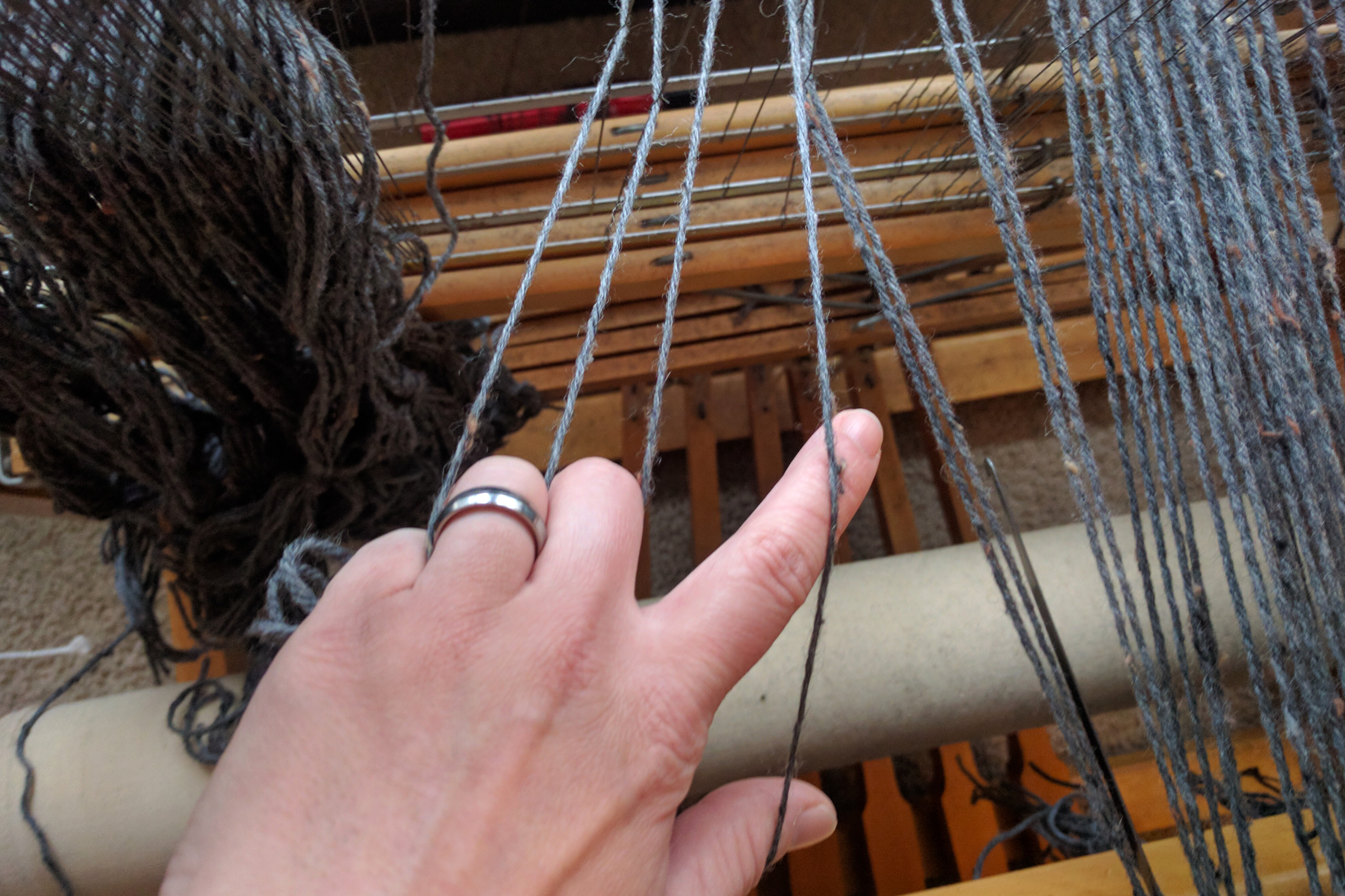 Then I feed the next end from my left hand and grab it with my threading hook. It's a good way for me to stay organized during this process.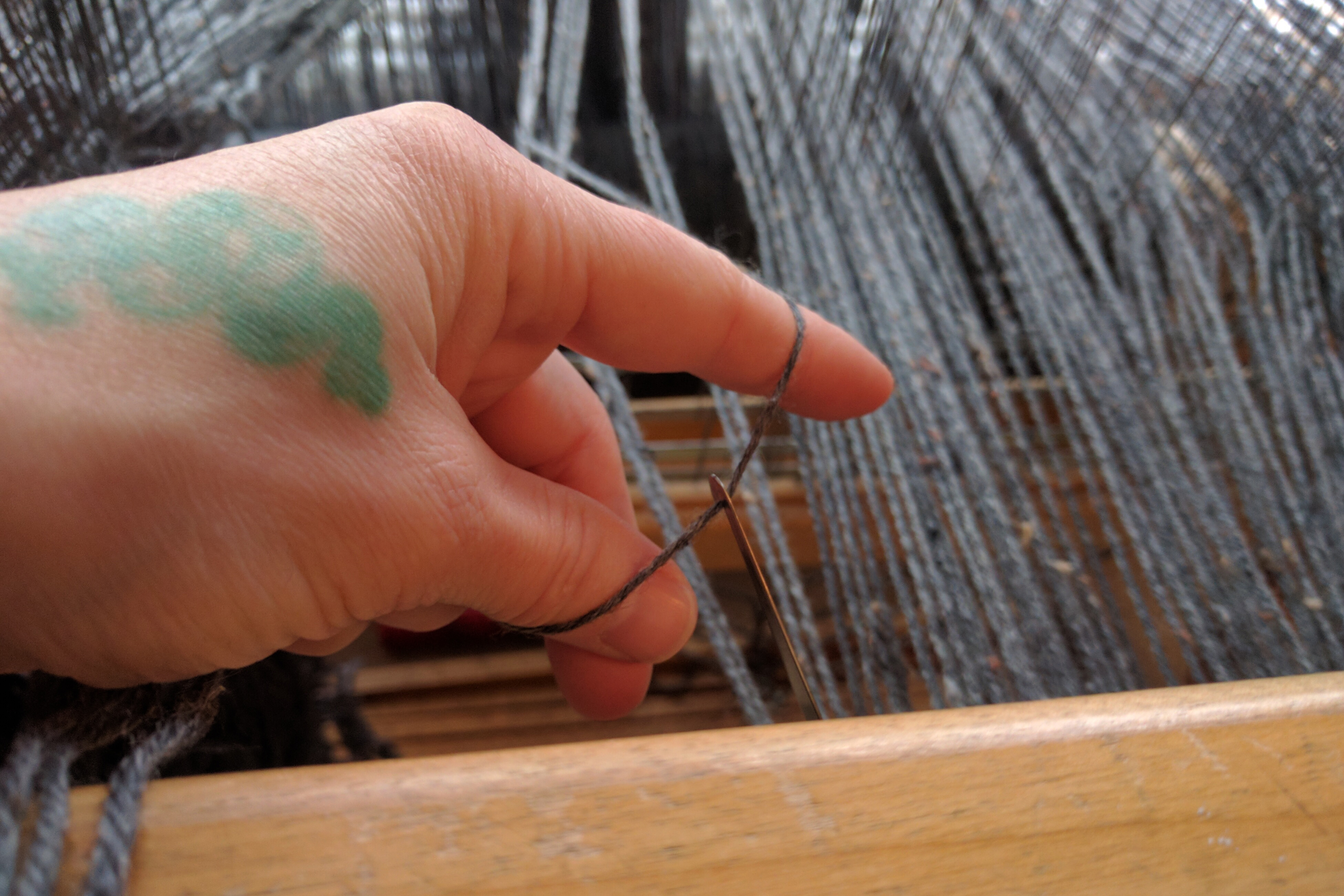 Tying onto the front apron rod means I'm almost ready to weave!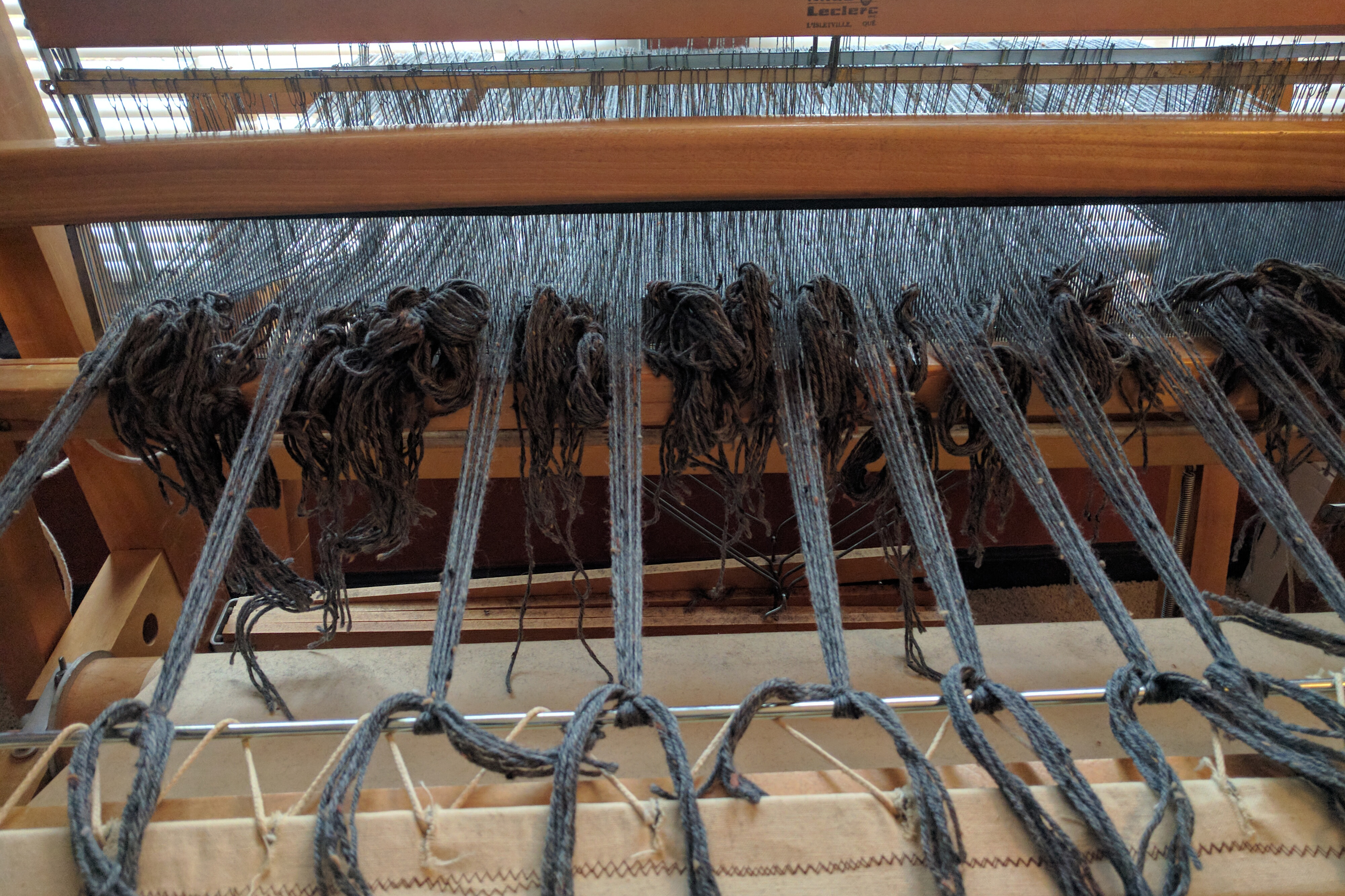 I'm just getting started here. Once I've woven this giant piece of fabric, it's onto jacket making. And this project is going to go quickly since my deadline is next month's TNNA show. Stay tuned!