Halloween's behind us, which means it's time to kick our holiday knitting into high gear.  Or, if you're me, it's time to actually *start* your holiday knitting.  I'm sure all of you are busy weaving in ends on that heirloom blanket that you started back in January, but maybe – just maybe – you are in the same boat as I am and are suddenly remembering that one person you wanted to make something special for who slipped your mind.
Worry no more!  From now through the end of the year we'll be highlighting some relatively quick designs that will still satisfy your recipient without driving you crazy.  This week, let's look at a couple of light and easy projects in warm-weather yarns.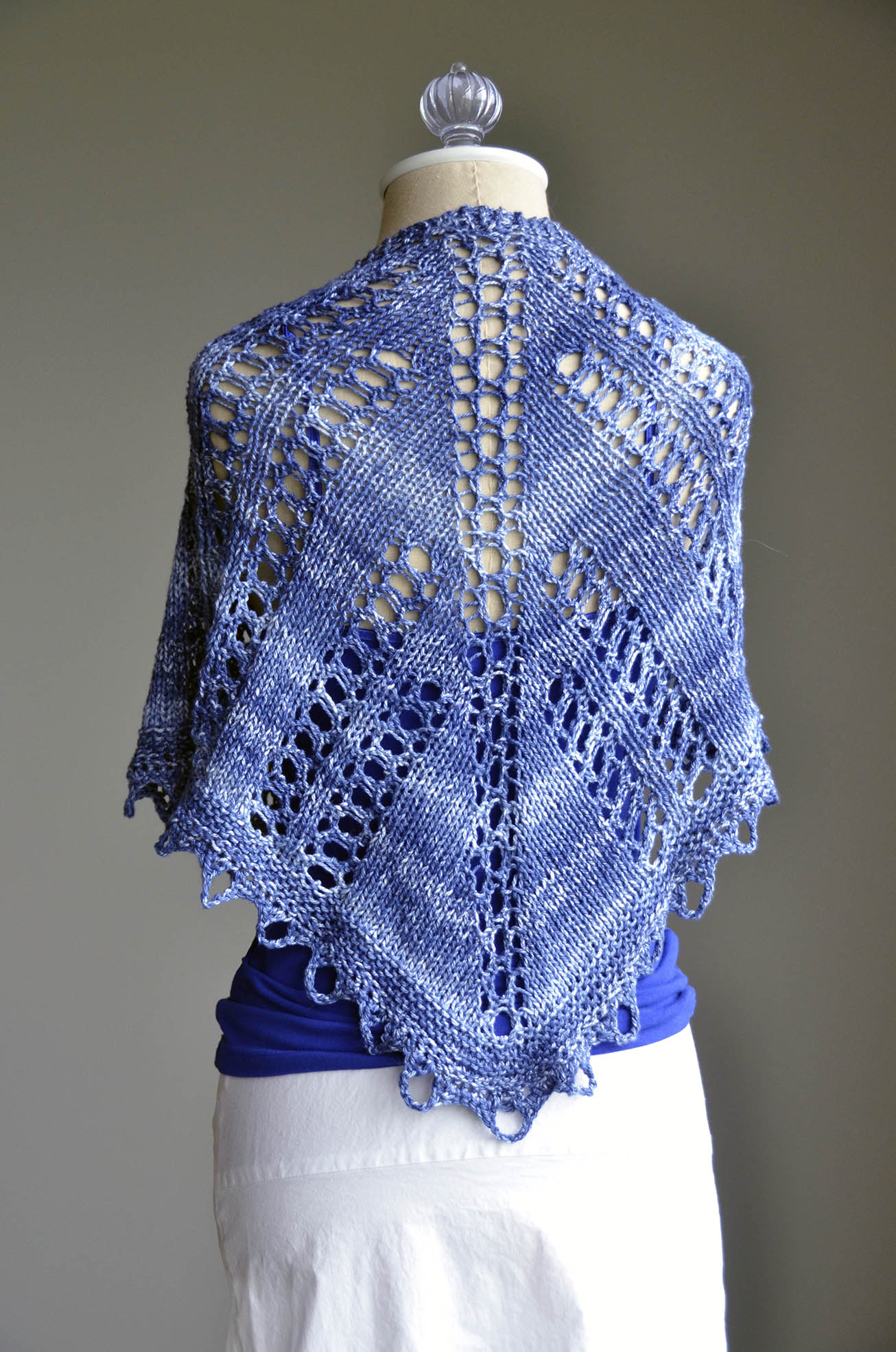 The free High Tide Shawlette is made in Cotton Supreme DK Seaspray.  This took just one hank, albeit with only a few yards left over.  There's still enough time to make this lovely triangular shawl on US Size 8 (5mm) needles before the holidays roll around.  Denim print is going to be big next season, so it'll be very on trend for your giftee.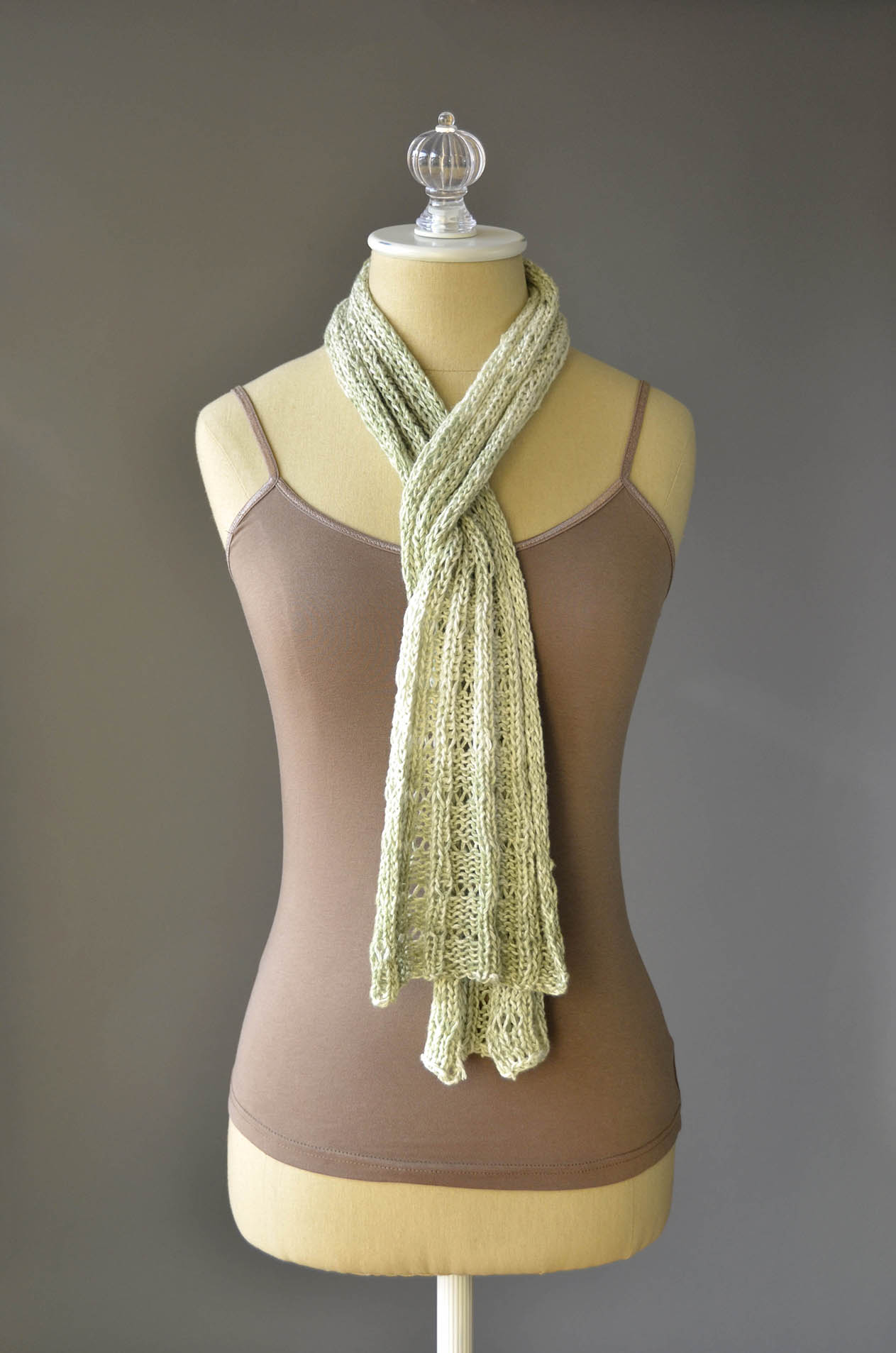 The free Botanical Scarf takes just one skein of Good Earth Adorn cotton/linen blend.  This is a luxury yarn that feels great but won't break the bank.  This is another one on US Size 8 (5mm) needles.  With an easy-to-memorize pattern, this would be great to take along in the plane or car home for the holidays.  And again, Good Earth Adorn has that subtle earthy look that's going to stay in fashion for a long time to come.
My main problem with starting holiday gifts early is that they stay around my house and I think, "You know, this would look great on me."  And then I wind up having to knit another gift.
We wish you great willpower and happy knitting!