It's Free Pattern Friday!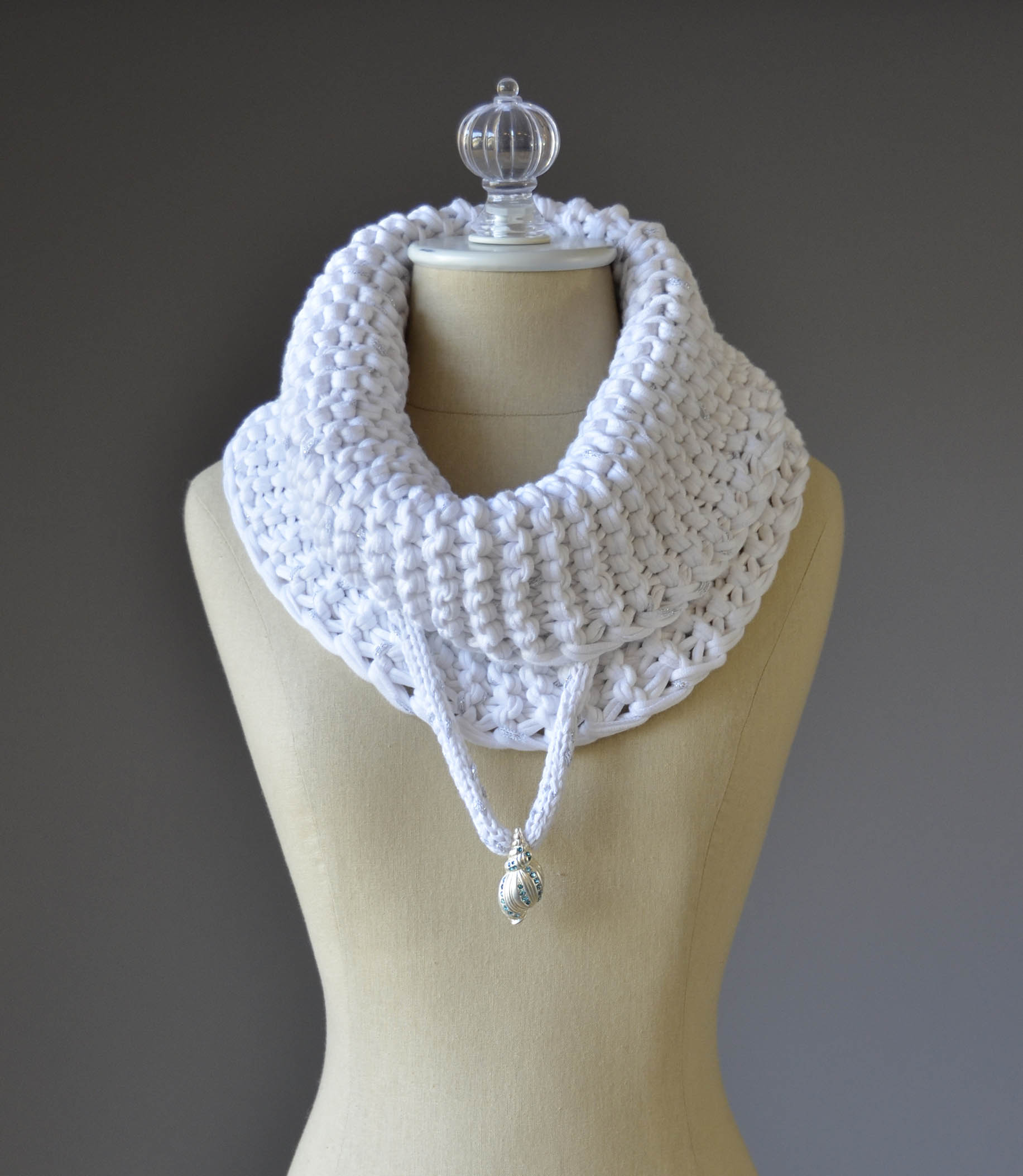 Today we're featuring Snowlander, a design created by Linda Davis, who owns the fabulous LYS Tail Spinner in Richlands, NC.
Linda says, "Since the cowl seems to be a big thing from the Outlander series on Starz, I thought about doing one that was a little more classy.  I used two skeins of Ariana and one skein of Bamboo Glam held together to do the pictured cowl.  I'm calling it Snowlander.
I made a 5-stitch I-cord with the leftover Bamboo Glam, put on a pendant, and grafted the ends together to use as a neck piece.   It can be worn with the cowl or alone."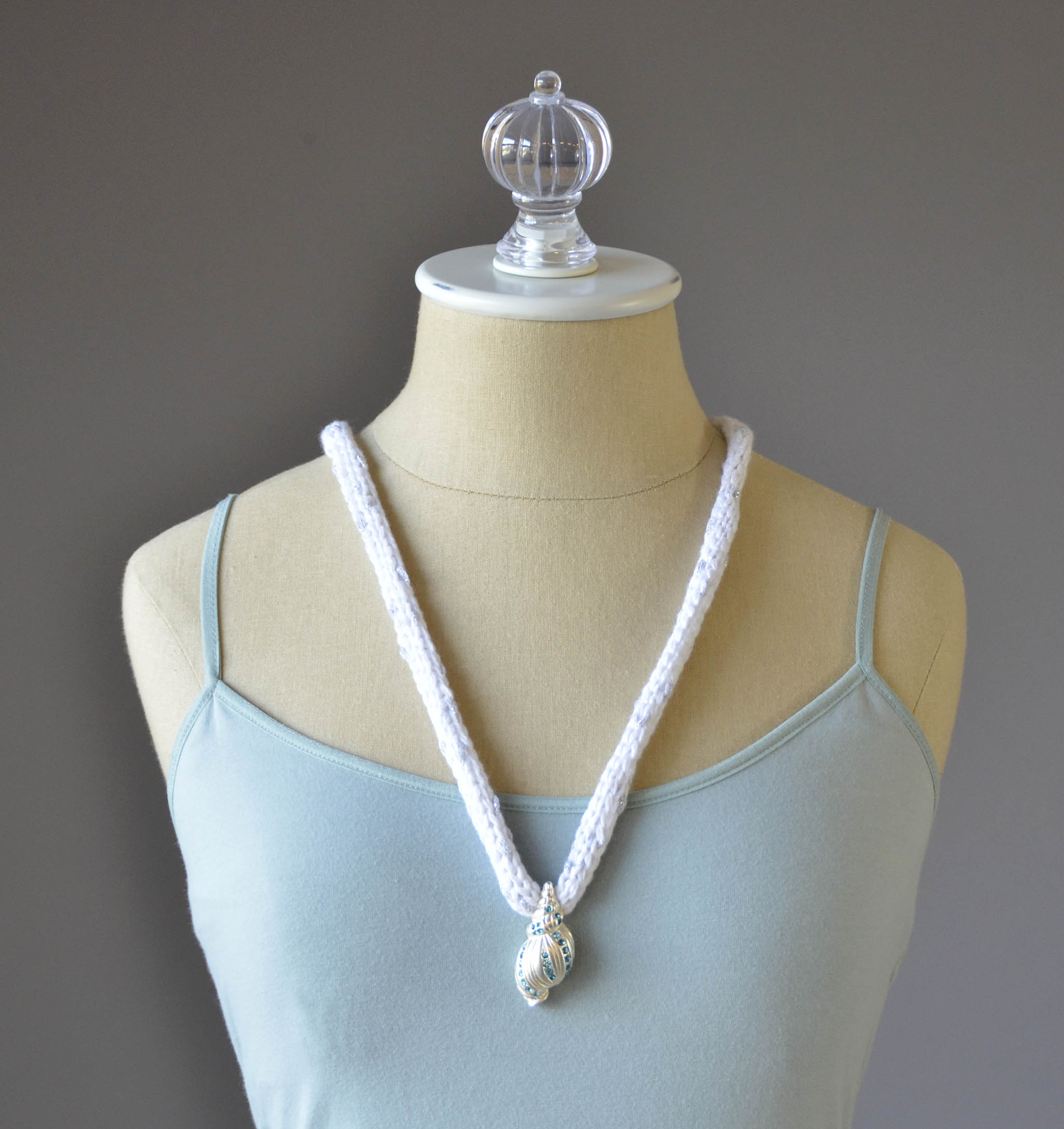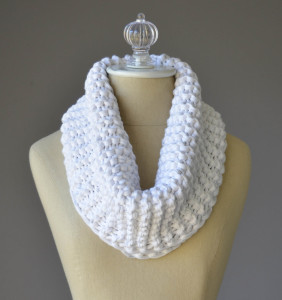 Tail Spinner is in Eastern NC, not that from from the ocean, making Linda's choice of focal point for the pendant even more fitting.  I can see quite a few options for the pendant and the cowl, together or apart.
As a fantasy fan, I've been looking for another show to add to my lineup.  If Outlander is inspiring gorgeous designs like this, I'm adding it to my queue tonight – and keeping my needles nearby.
Thank you so much for sharing this, Linda!