It's Free Pattern Friday!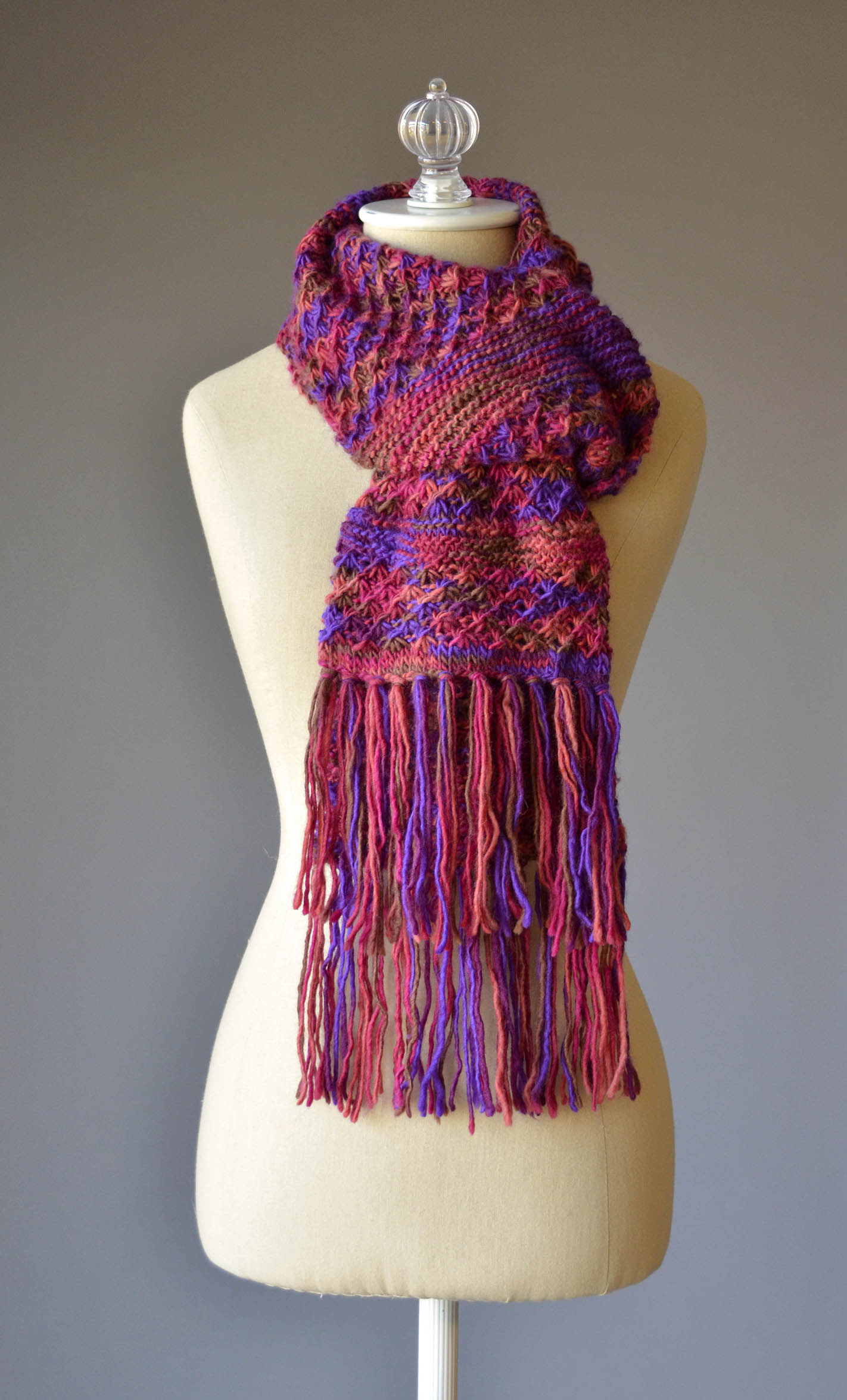 Today, the Totem Scarf in Jubilation Kettle Dye Worsted.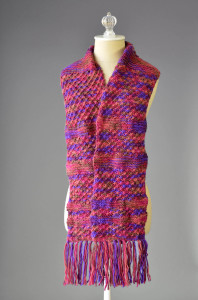 I love the way the variable length bands of daisy stitch are broken up by rows of garter to keep things interesting.  It's a good technique for helping make sure the pattern isn't overwhelmed by variegated Jubilation Kettle Dye (shown here in color 101 Rejoice).  Jubilation is a pretty yarn, and it works in harmony with the pattern here.
Happy knitting!