It's Free Pattern Friday!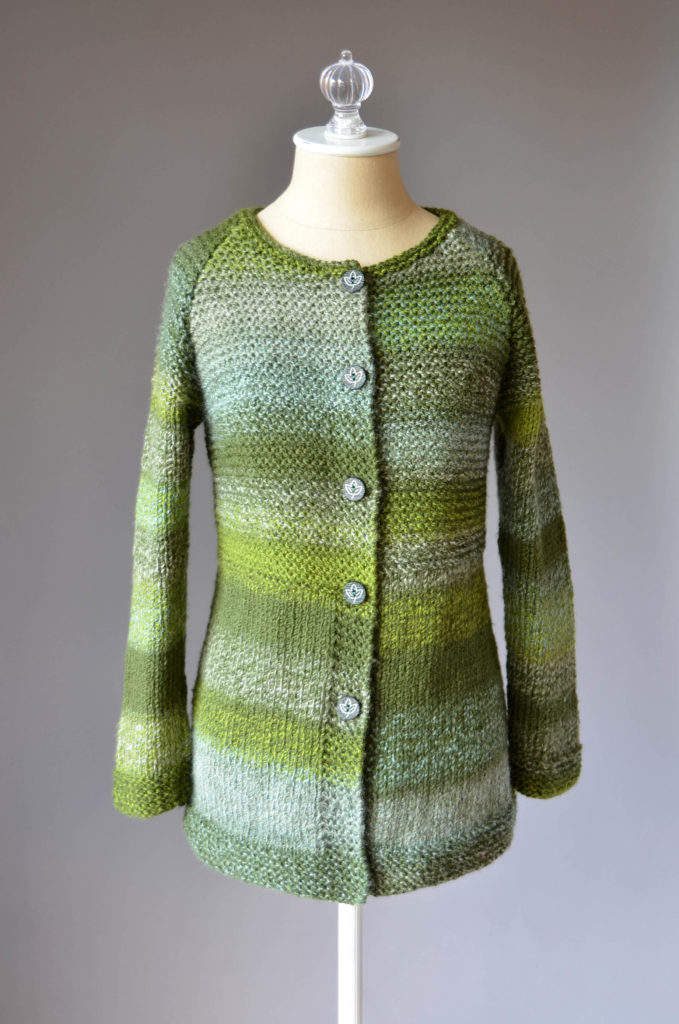 Today, the Mossbank Cardigan in Major (link here).
The leaves are falling from the trees, but we want to hold onto all things green just a little bit longer.  The Mossbank Cardigan is a lovely A line sweater, knit from the bottom up in pieces and seamed. The buttonbands are worked as one with the front pieces, so no picking up stitches later for this!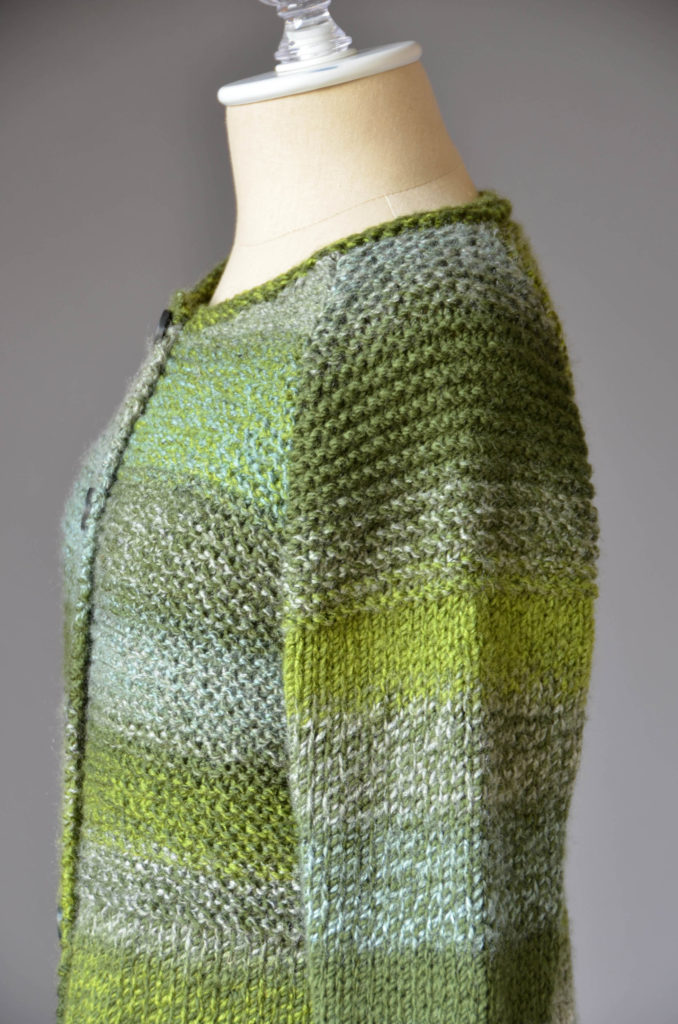 Best, self-shading Major does the colorwork for you, gently striping up the length of the body and sleeves.
We hope you have a restorative weekend, and find time to make something beautiful.
Happy knitting!