Today's Sunday Swatch is in Classic Shades Big Time.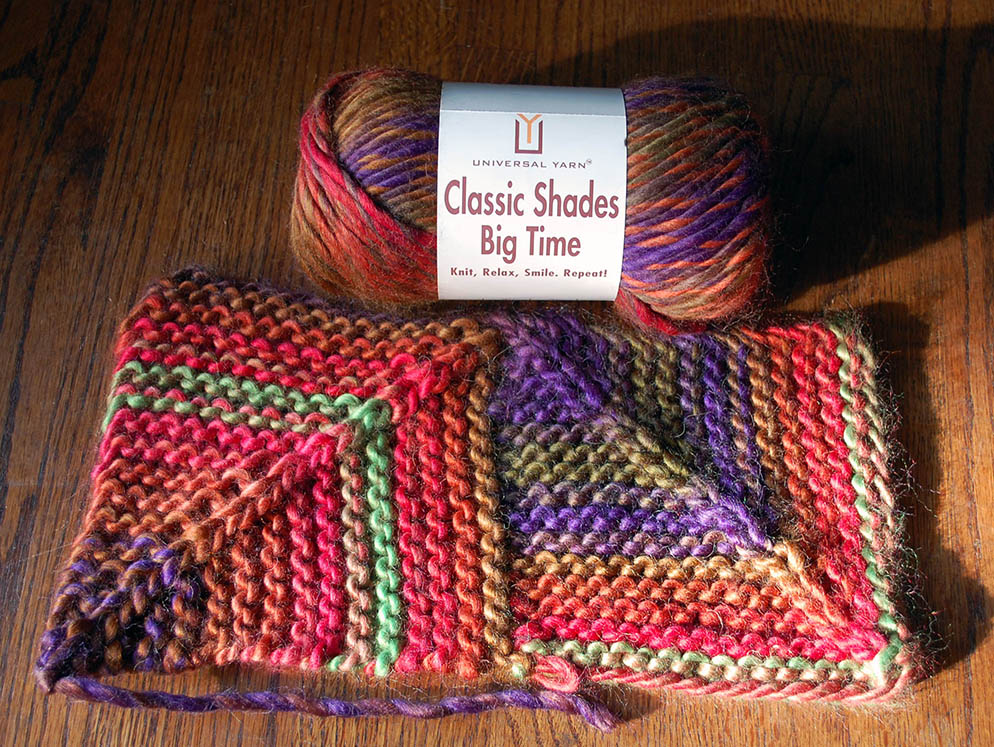 Classic Shades Big Time is part of our popular Classic Shades family of yarns.  As the name implies, it's the same wool/acrylic blend as Classic Shades, but BIG.  These were knit on a US size 11(8mm) needle, and you could easily go up to a US13.
Although this is a bulky yarn, the pattern is actually taken from the scrap sock yarn blanket at Luann's Loose Threads.  Cast on 31 and follow the instructions for a single mitered square.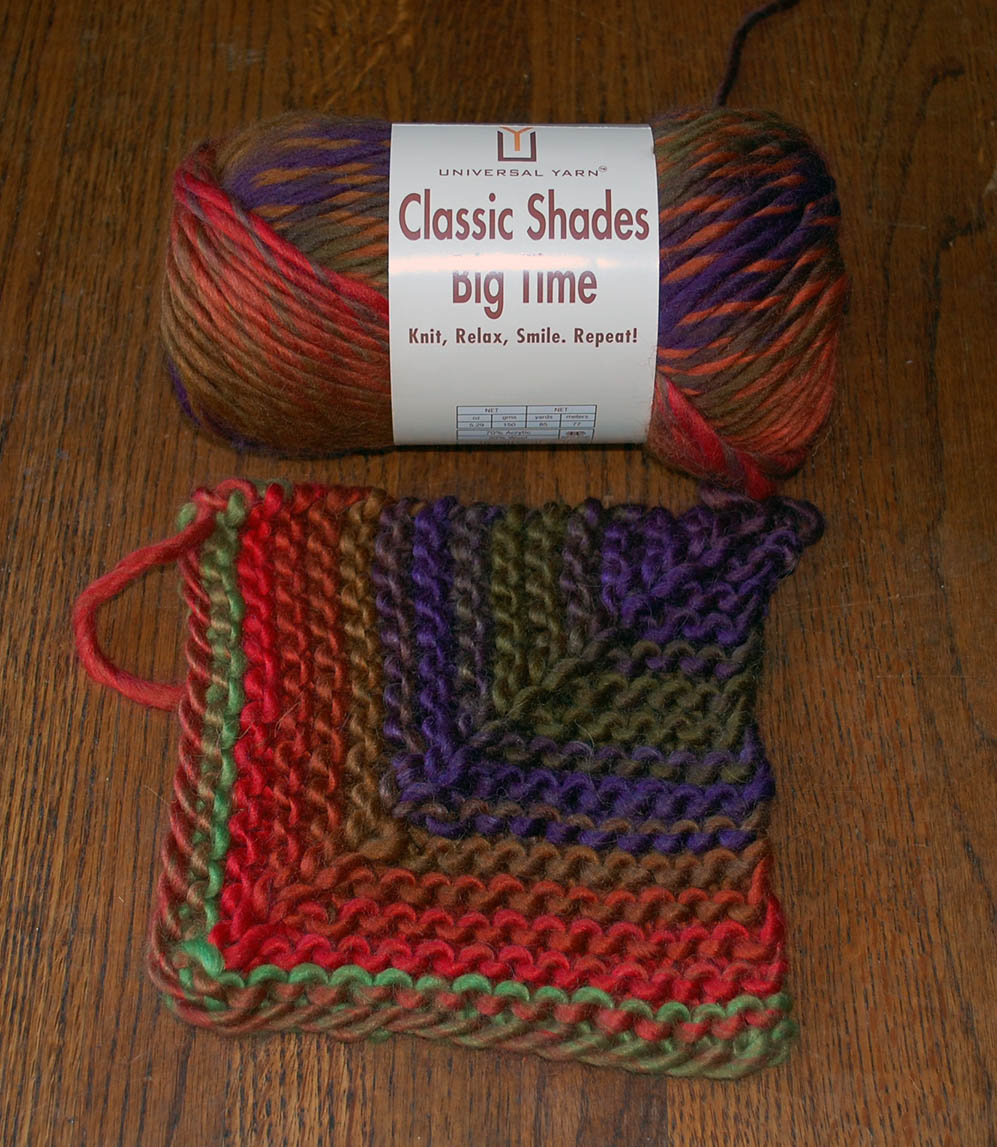 I had planned to do just one, but it went so fast I wanted to keep going!
To hook two squares together as in the larger picture above, I finished one square and left my last stitch (upper right purple corner in the picture at right) on the needle, then did an e-loop cast on of an additional 15 stitches.  I knitted back across the stitches I had cast on, then picked up and knitted 15 stitches along the edge of the square I had just finished.  With 31 stitches on the needle I followed the directions for another square.  It would have been just as easy to line up the direction that the rows went by binding off that final stitch, then picking up along a different edge and starting a new square.
There are a lot of applications for these mitered squares.  Can't you imagine a row of these for a scarf, or several strips or blocks for an afghan?  The color changes would be striking!  One 150g ball of Classic Shades Big Time will make five 6 1/2″ square blocks on a size 11 needle.
If you're looking for something on even bigger needles, how about the free Skyscraper Shawl at right?  Two balls of Classic Shades Big Time on a size 15 needle – instant gratification!
We hope your week is filled with big, beautiful things!