It's Throwback Thursday!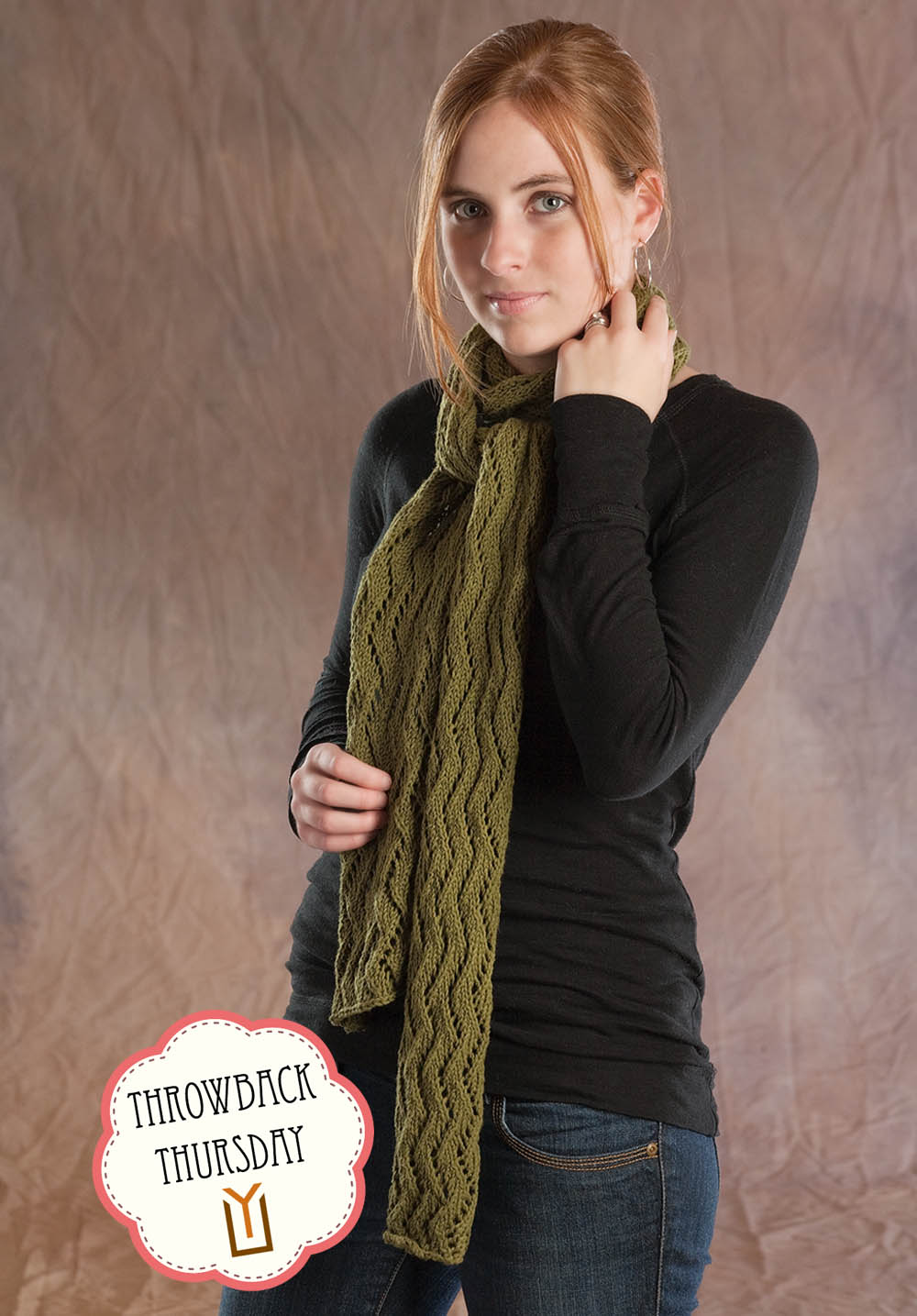 Today, we feature the Zig Zag Lace Scarf.  Originally in Fibra Natura Seasong, we're recommending a couple of medium weight alternatives here.
First, Llamalini (50g/109yds), another member of the Fibra Natura family.  It's a decadent blend of royal llama, silk bourette, and linen.  In fact I've picked Llamalini for an upcoming Sunday Swatch, mainly so I have another excuse to knit with it!
Next, Deluxe Worsted Superwash (100g/220yds), our very popular superwash version of Deluxe Worsted.  There's no plant content here, so the scarf will have a little more "spring" with this choice.  There's a great range of colors here, so there are many opportunities to customize your scarf.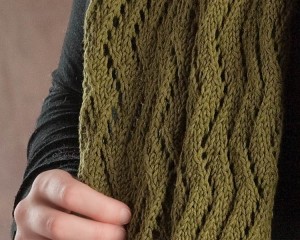 The pattern itself is very simple – just a series of yarn overs and decreases staggered to make a zig zag design.  This is an easy pattern to read in your stitches, meaning once you've done a repeat you can see how to continue without too much referring back to the pattern page.  This is a classic pattern that we're glad to share again!
Happy knitting!