It's Free Pattern Friday!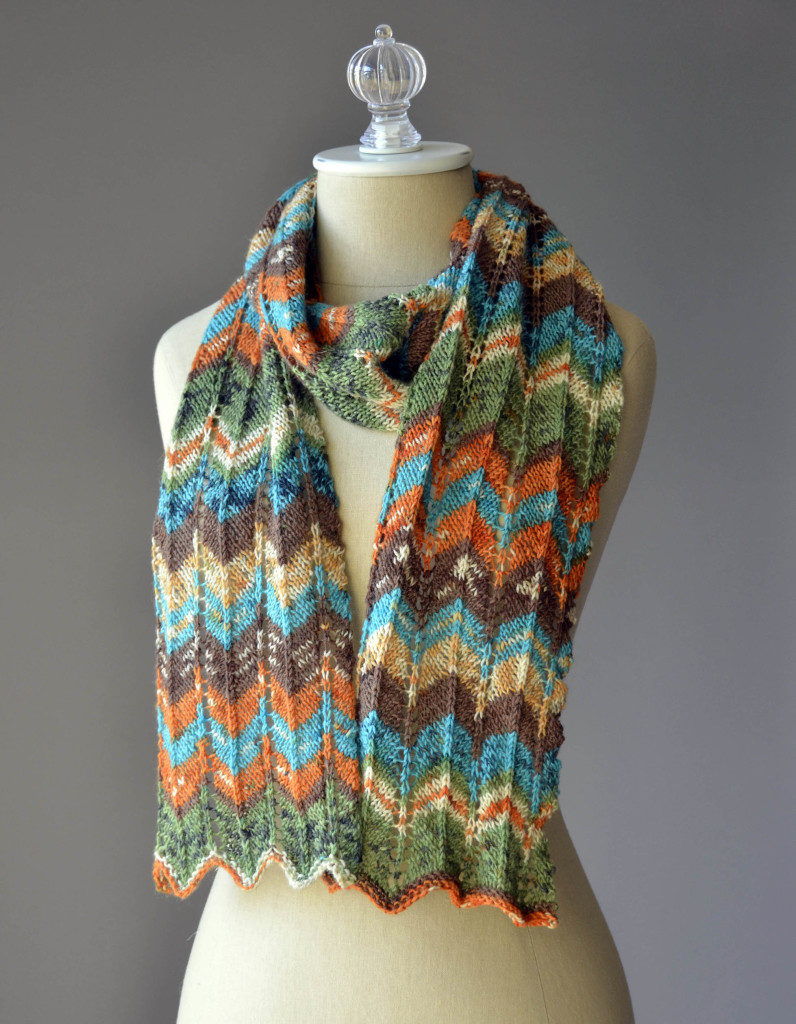 Today, the Happy Magic Scarf in Wisdom Yarns Pix.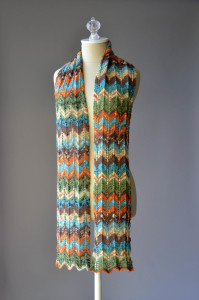 This one has a special place in my heart, mainly because I designed it myself.  It was my carry-along knitting everywhere, and it got compliments while still in progress at quite a few coffeehouses.
Chevrons are everywhere in knitting, and with good reason.  It's an easy way to give a lot of visual interest without memorizing a complicated stitch pattern.  When I saw samples of our new Pix yarn, the lighbulb went off.   The colorful print is a great choice for a pattern that zigs and zags.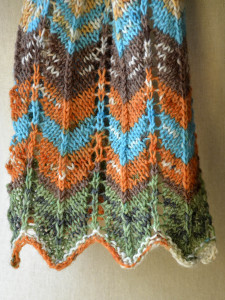 It's true that with 75% superwash wool and 25% nylon, Pix is a bright and durable choice for socks, but there's no reason to stop with just socks (although how great would this look as a pair of Jaywalkers?).  This pattern is a very simple two-row repeat that shows off the somewhat "Fake Isle" printed quality of the stripes.  I love that the color bands aren't solid – a bit of other colors are mixed in to give the finished scarf a Bohemian quality.
This scarf only used 85 grams of a 100 gram ball.  You could certainly lengthen or widen the scarf with no worries.  Or keep thinking outside the box – I'm visualizing some chic sideways chevron wrist cuffs, maybe even with a tiny pocket to hold a key.
Hmm… where'd I put the rest of my Pix?
Happy knitting!