It's Free Pattern Friday!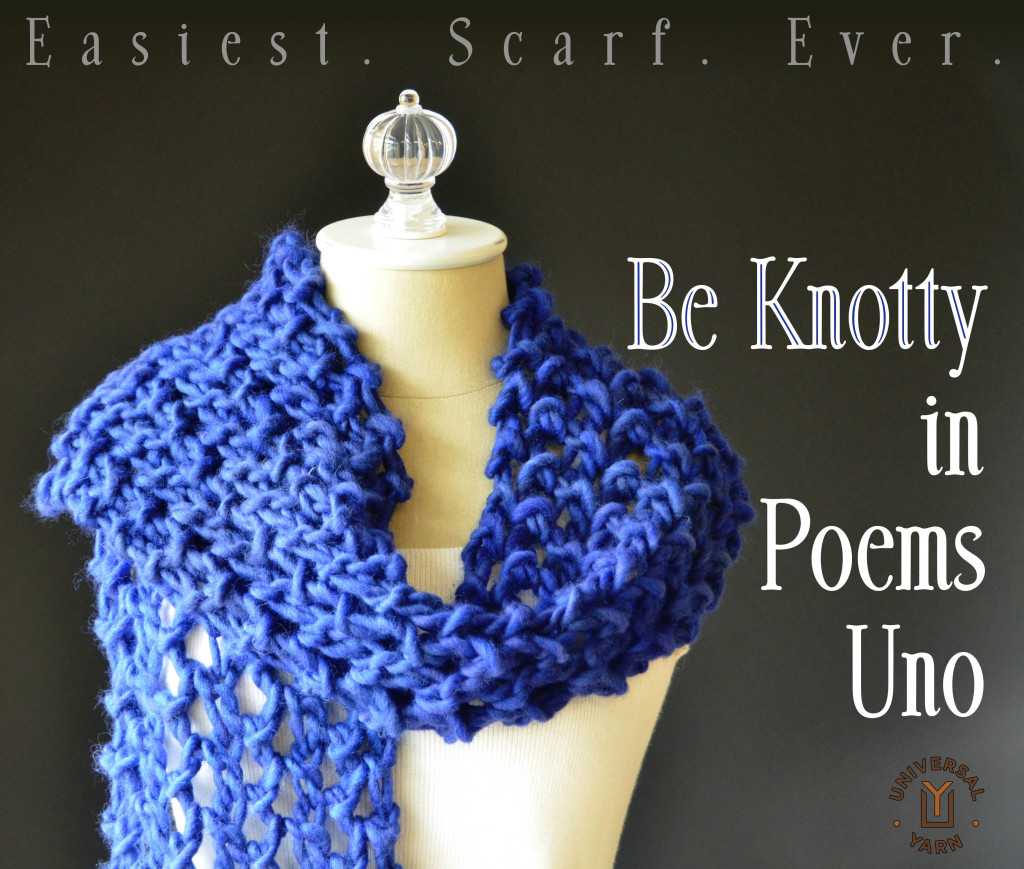 Today, the one ball Be Knotty Scarf in Poems Uno.
We're not kidding when we say it's the easiest scarf ever.  It's a one row repeat, and on US Size 35/19mm needles,  it goes in a flash.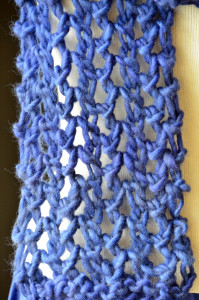 We call it the Be Knotty scarf for the obvious reason – it has a nice open lacy knotted look.  We also call it that because you can "be naughty" and pretend that you slaved over it when in fact, you worked it up in an evening.  That's the nice thing about Poems Uno Superwash (90yds/150g) – it's big, the colors are bold, and it works up fast.  Instant results.
Please enjoy this easy and gratifying scarf.
Happy knitting!