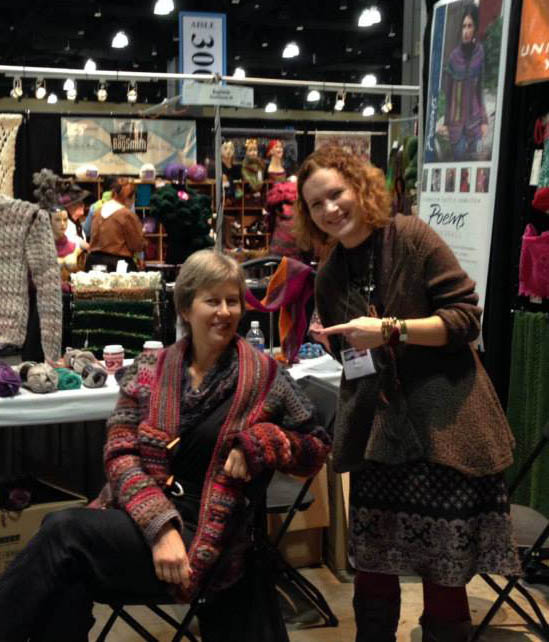 We're packed and ready to fly out to Stitches West 2014, happening this weekend Feb 23-24!
This is a fun show that we always look forward to.  It's a great opportunity to connect with our customers and fellow knitters – and to pick up some delicious new yarn.
We'll be offering kits for some of our popular patterns, like Suzy the Cuddlebunny in Wicked Fur.  Suzy will be at the show, supervising us in booth 609.   Stop by and give her a hug!
On Sunday at noon, Cornelia Tuttle Hamilton will be in the booth signing copies of her latest book Poems: Windfall and answering questions about texture and color.  Cornelia's a fantastic resource and very generous with her time and talent.  It's a great opportunity to meet a legendary designer.
Bring along this coupon for discounted admission.  We hope to see you there!