It's Free Pattern Friday!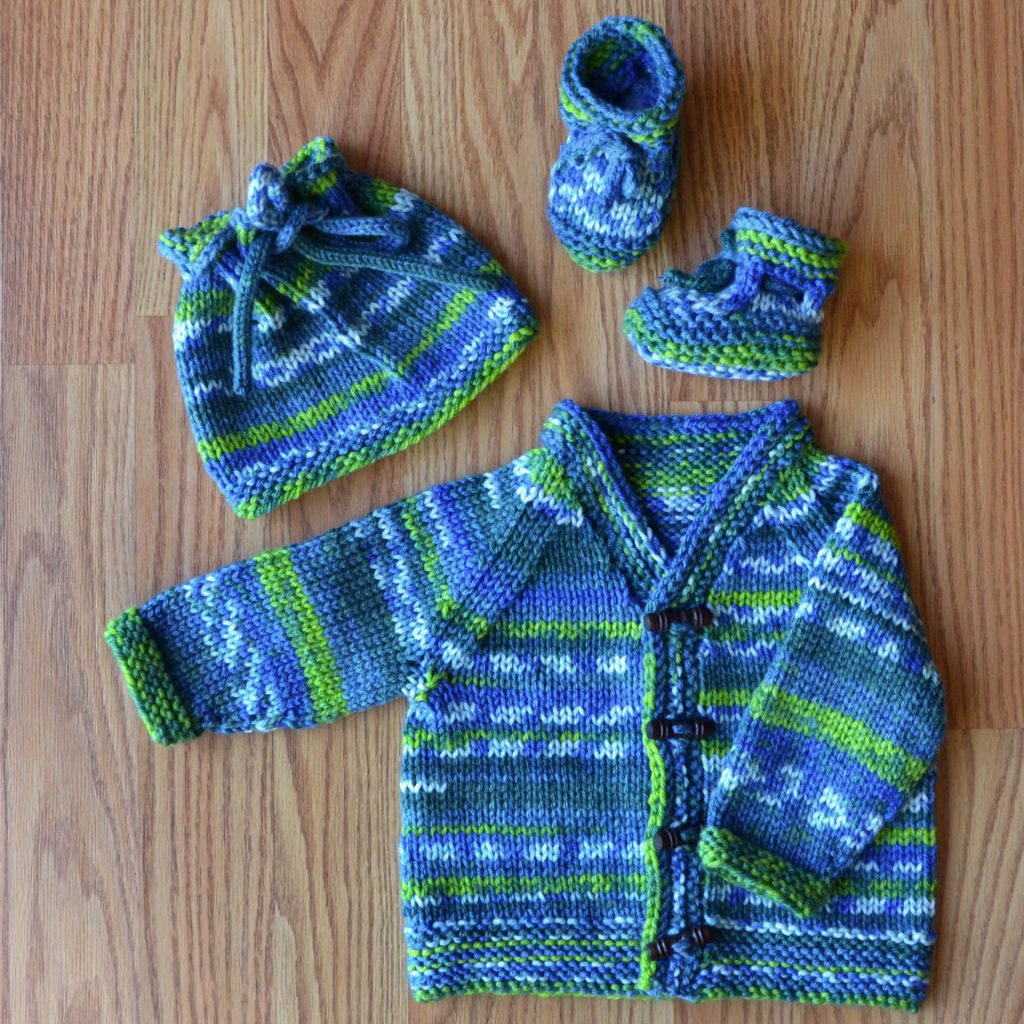 Today, the Munchkin Set in Uptown Worsted Tapestry.
This set shows why we love self-patterning Uptown Tapestry so much.  A basic knit turns colorful so easily!
This is a cute little 3-skein set.  A classic kid cardi, with hat and booties.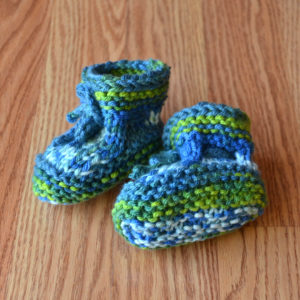 The cardi is knit in one piece from the bottom up.  If you want to get sleeves and each bootie to match, you'll want to find the same place in the patterning on your balls.  Of course, babies look awfully cute in hand-knits, matching or not.
We hope you enjoy this cute little set.  Happy knitting!