And away we go!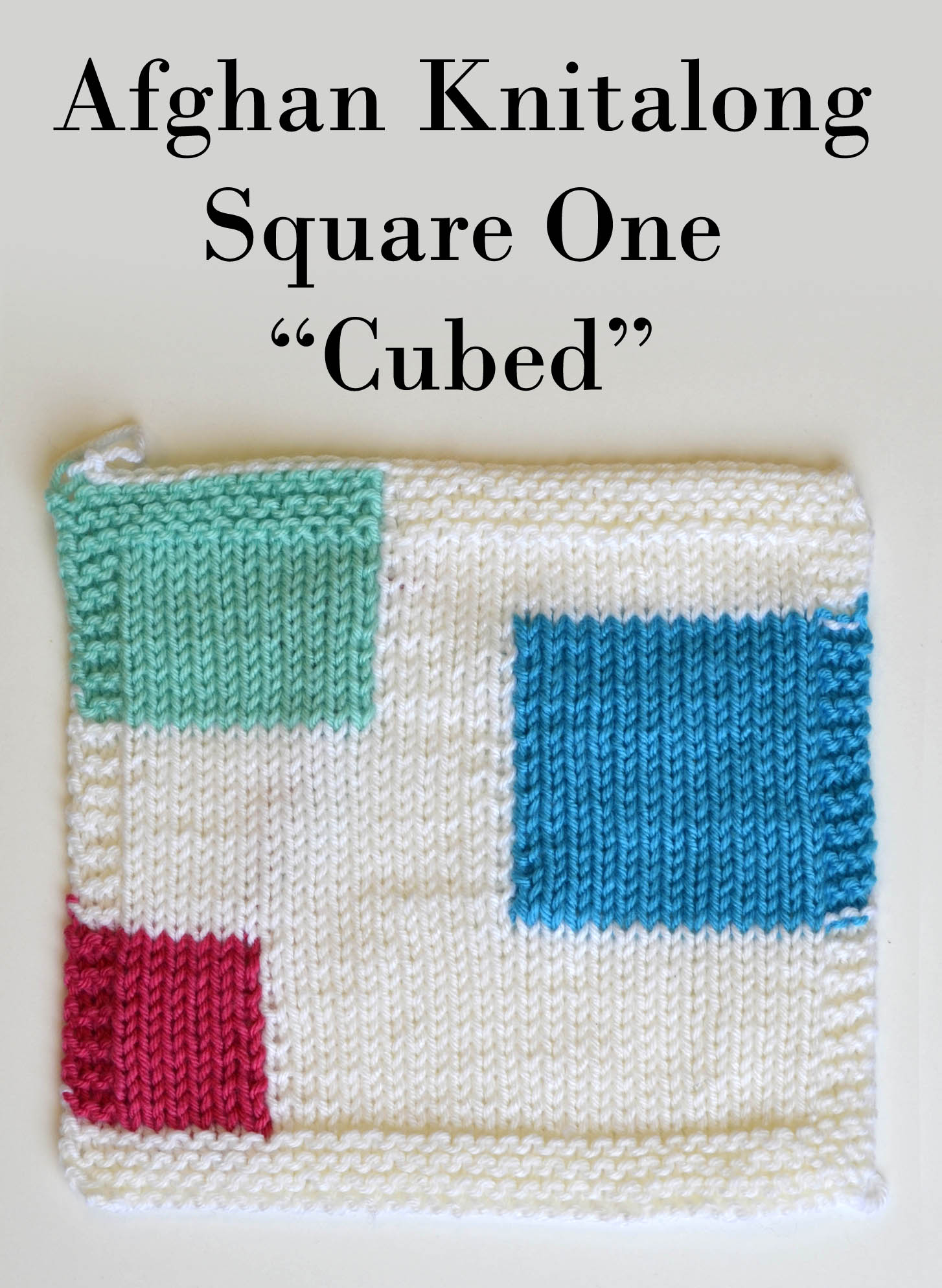 Amy Gunderson starts off our knitalong with a geometric square called "Cubed."  You can get the pattern at this link.  It takes our "don't be a square" theme and turns it on its head with squares within a square.
This square is a great basic introduction to intarsia, a method of working blocks of color without carrying your yarn over long stretches across the back of your work.  We've put together a video tutorial to further explain.
Our next square in two weeks will be slightly more advanced intarsia (but only slightly!) and will also feature a video.  Amy will also take us through some great methods for weaving in ends.
We're casting on here at at the office and are already enjoying seeing how each others' colors are working up!   Feel free to share your own work here, or on Facebook or in our Ravelry afghan group.
Let's get going!