Today's Sunday Swatch is in Infusion Handpaints.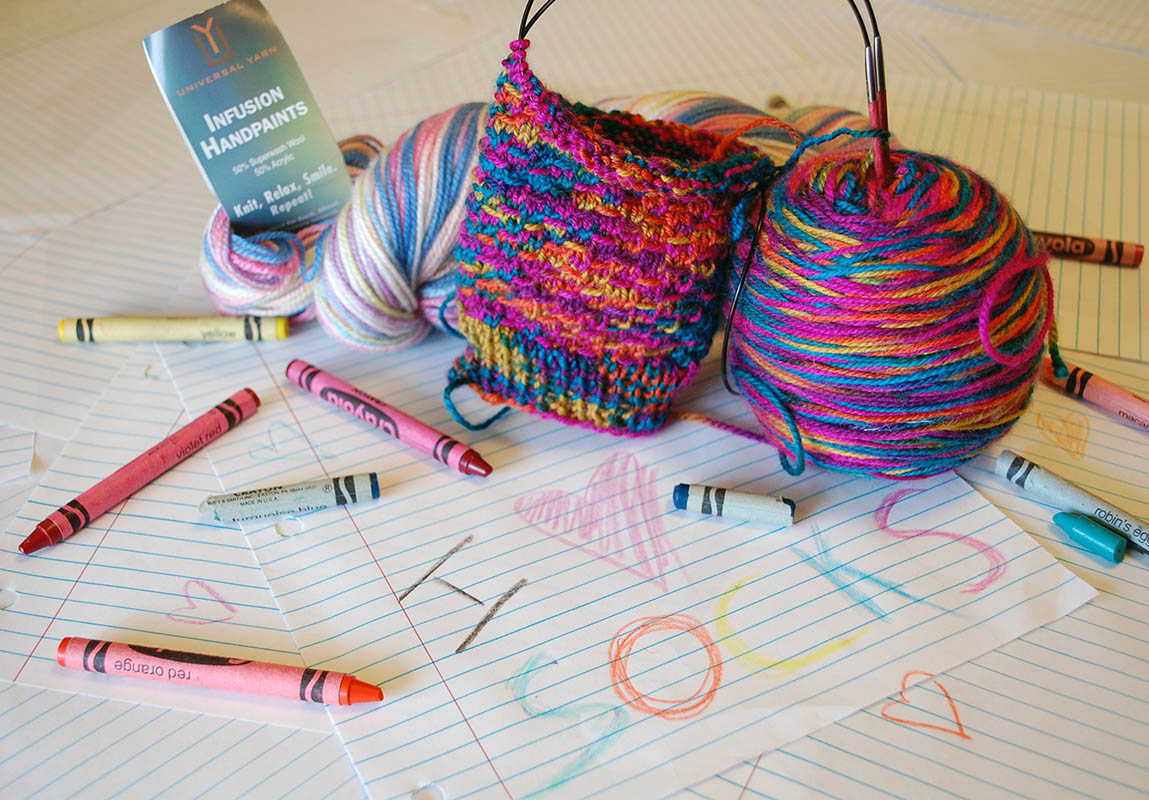 Infusion Handpaints is a 50/50 blend of acrylic and superwash merino wool, a good combination of softness and durability.
I picked some bright colors today to chase away the winter blahs.  Wouldn't these be great for a machine washable children's garment?  Of course, if you want something more grownup you could try the Painted Wings Shawlette shown at right, a nice single skein project.
This stitch pattern on the sock swatch uses the same yarn-crossing principle as the smocked stitch on our Jubilation Kettle Dye sample a couple of weeks ago, but it's even easier.  It goes like so, over a multiple of four:
Round 1: Knit.
Round 2: *K2, with yarn in front slip 2 purlwise* over round.
Round 3: Knit.
Round 4: *With yarn in front slip 2 purlwise, k2* over round.
It's good "on the go" knitting since it's so easy to memorize.  This sample is 56 stitches on a US Size 2 needle, so the rest of the sock should go pretty quickly.  The Infusion Handpaints page has  a couple of socks patterns using size 3 needles and a 48 stitch leg for even more instant gratification.
We're fans of this yarn here in the office, and we have good things in the works for it – stay tuned for more details!