Today's swatch is in Poems Forte.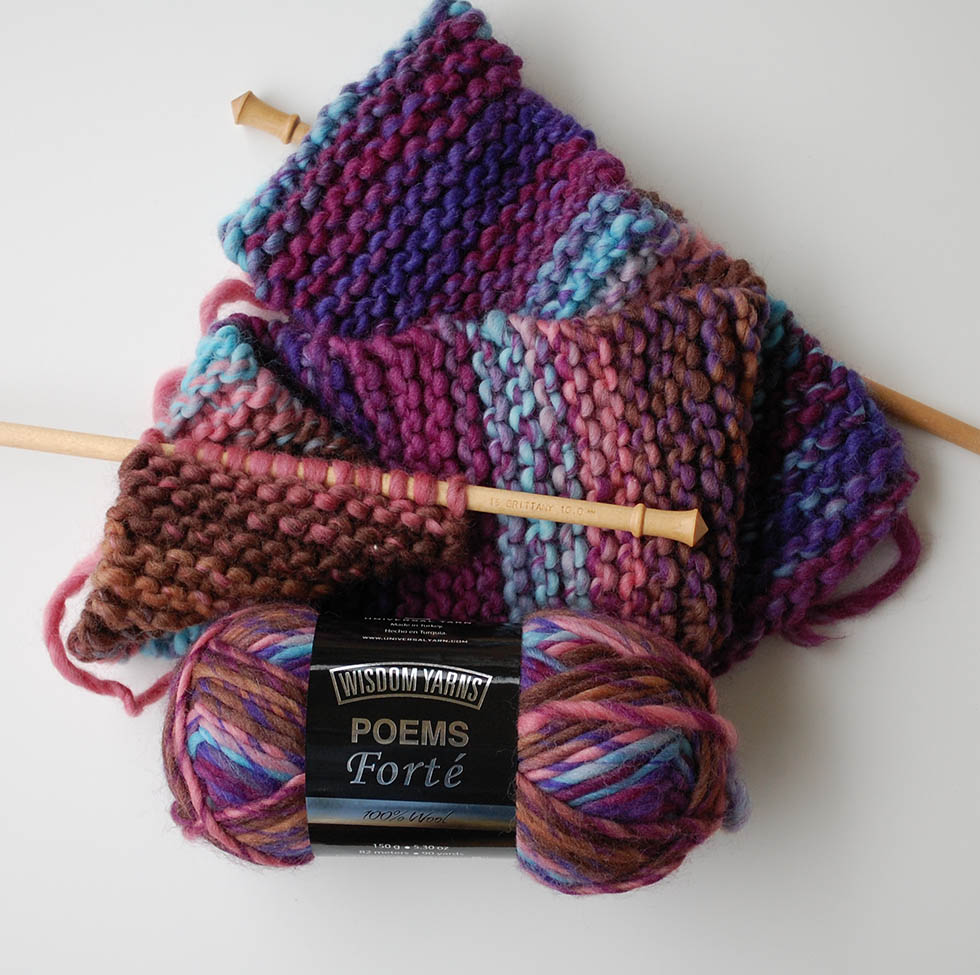 I say "swatch" but it seems to have turned into a scarf.  I cast on at my local knit night and with all the good conversation and company, my little swatch ran away from me.  I found myself at the end of the ball, wondering where the time had gone.  And no wonder – on 10mm(US15) needles, this yarn knits up quickly.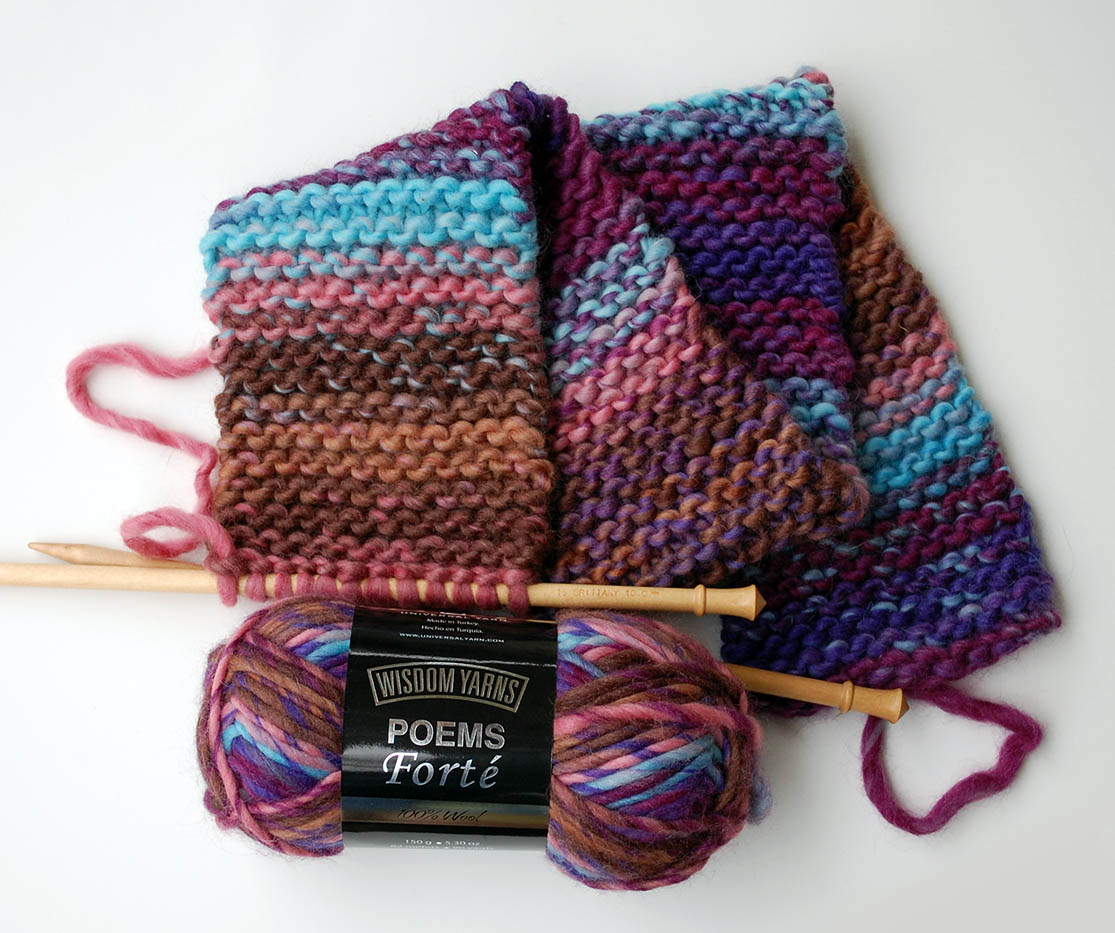 This 12-stitch swatch used one ball of Poems Forte (colorway 1003 English Garden) and turned out to be 5 inches wide and 50 inches long – the 90 yards of super bulky wool went a long way.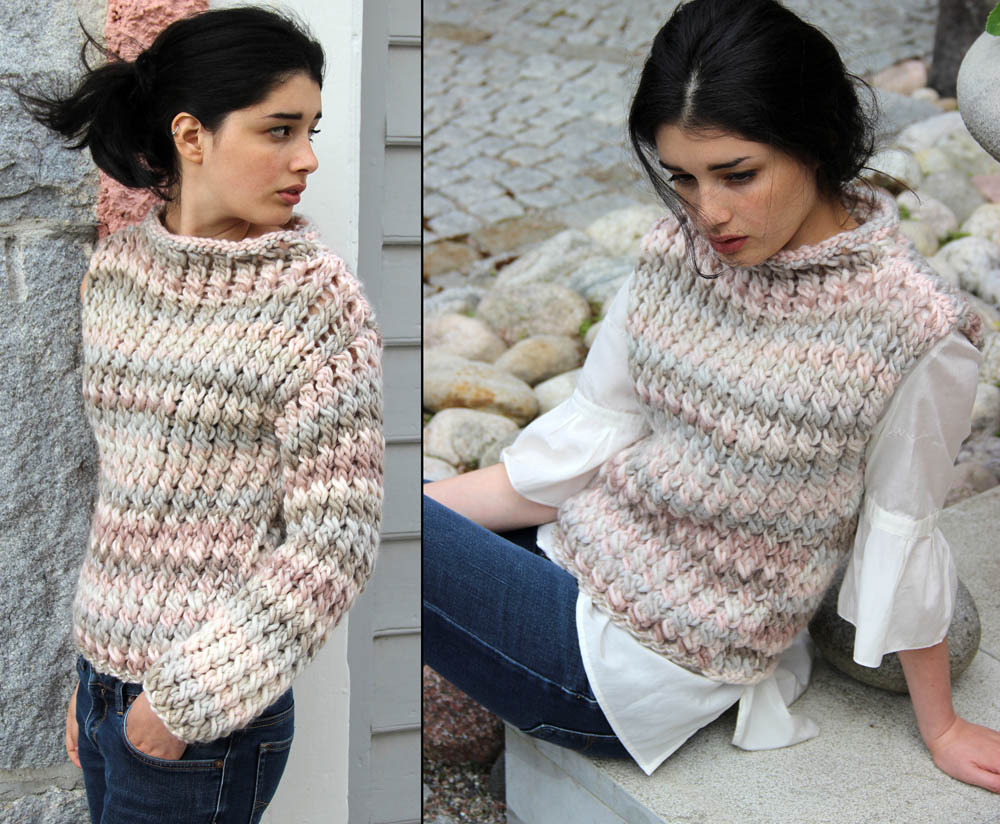 This is a yarn I've been wanting to work with for a while.  Cornelia Tuttle Hamilton uses Poems Forte in her popular design Camilla from Wisdom Book 4:  Poems Windfall.  I love the way she uses a system of yarn overs to create a fabric that is both thick and airy.  What a lovely texture.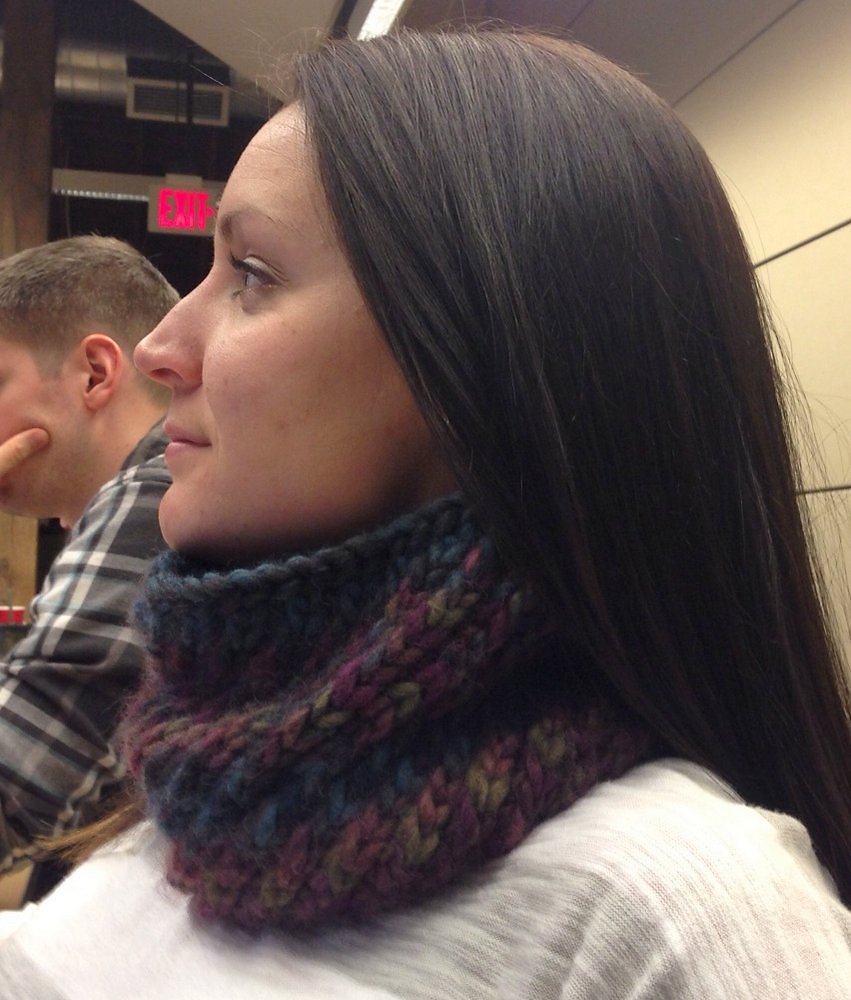 While poking around on Ravelry, I also stumbled across this gorgeous cowl knitted by raveler Miller1218.  She modified the Swirling Cowl, a super-superbulky design to work on size 13 needles with less than a ball of Poems Forte in color 1007 Bursa, and the result is fabulous.  This would be great to knock out at the next knit night.  Based on experience, I know it'll go quickly.