Today's Sunday Swatch is in Polaris, color 71009 Libra.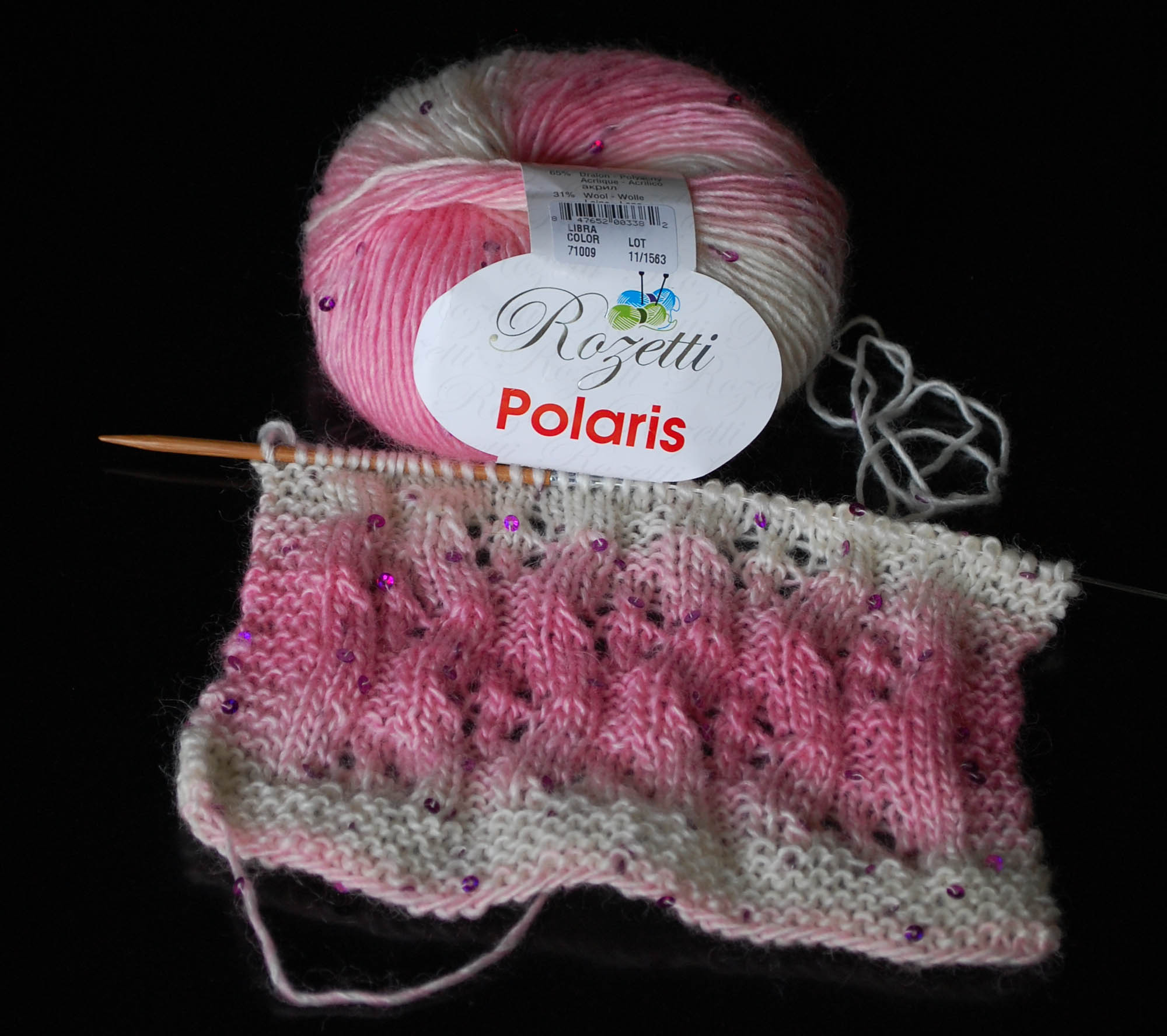 Polaris is a champion of our Rozetti Yarns line.  It's a lightweight yarn with a lovely, soft halo.  Sequins are spaced along its length, and I'm here to tell you that the sequins stay where they are.  This is a sturdy yarn.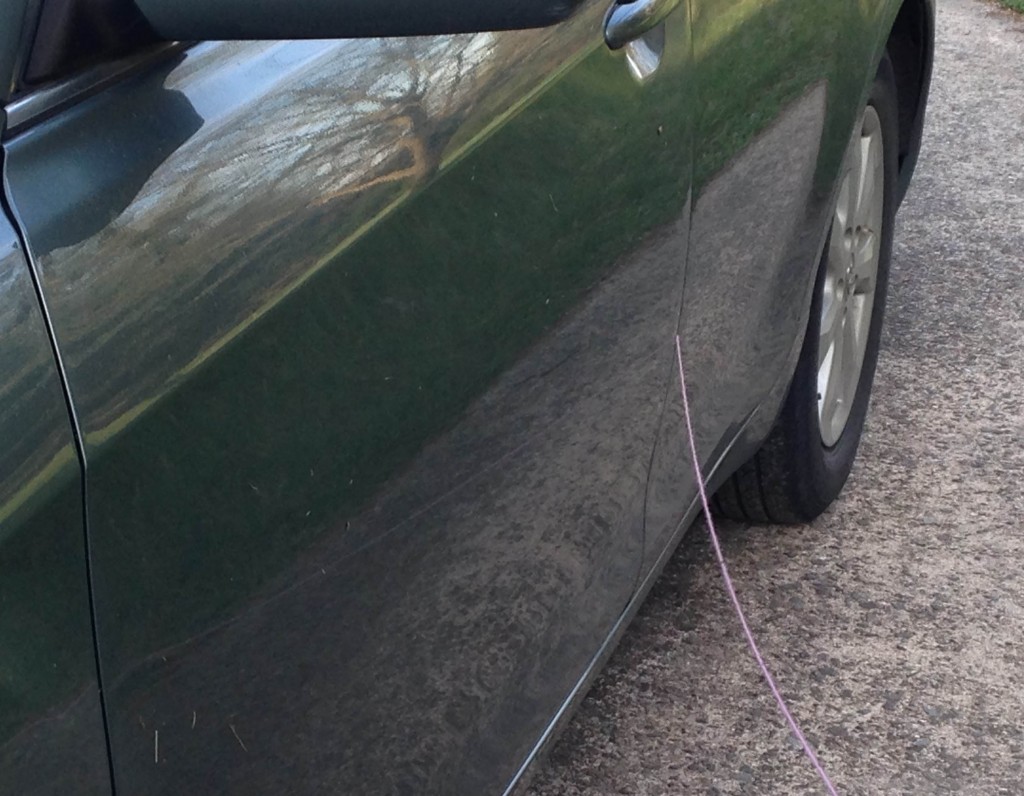 How do I know?  Coming home from work a few days ago, I made it all the way into the house before I felt a tug coming from my purse.  I walked back outside and saw what no needlecrafter wants to see.
Sunday Swatch was still in the car.  I was not.
Fearing the worst, I opened the door.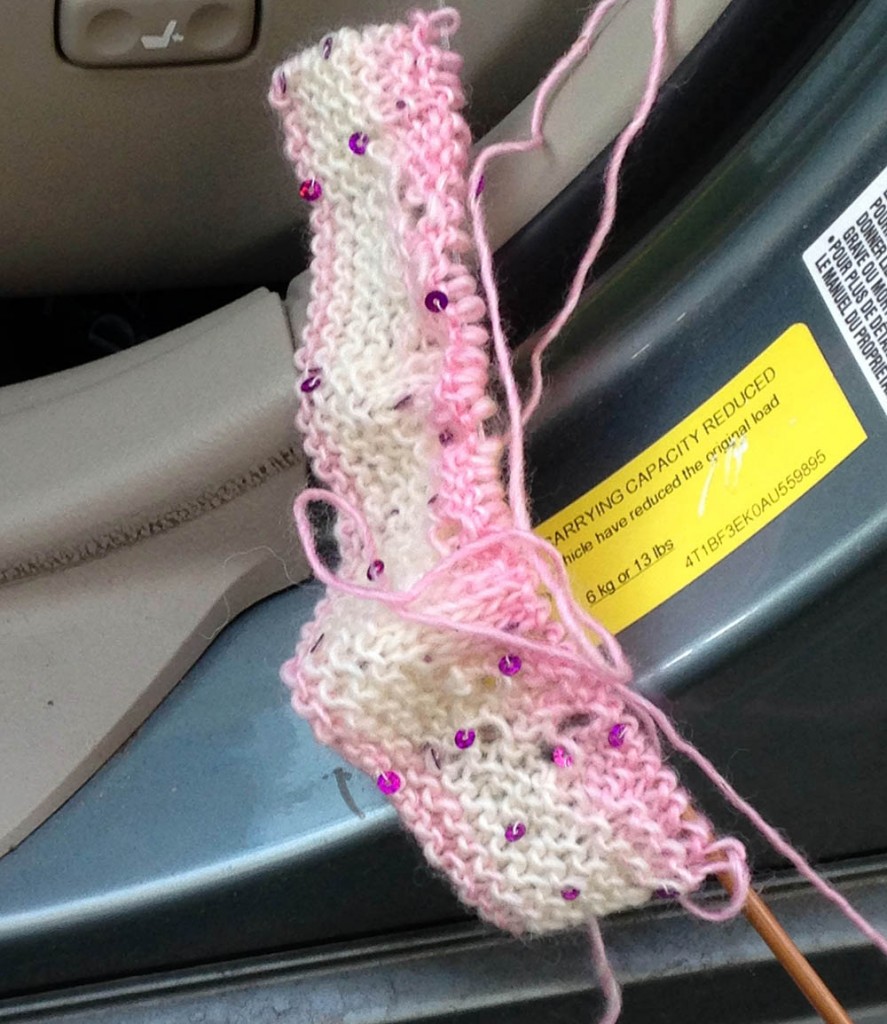 Whew!  It was a good day to go with circular needles instead of straights – the cable was fine, but if it had been a straight needle it surely would have snapped.
The yarn itself withstood being slammed in the car door and dragged across the driveway with absolutely no ill effects.  If a cat has nine lives, how many does this swatch have?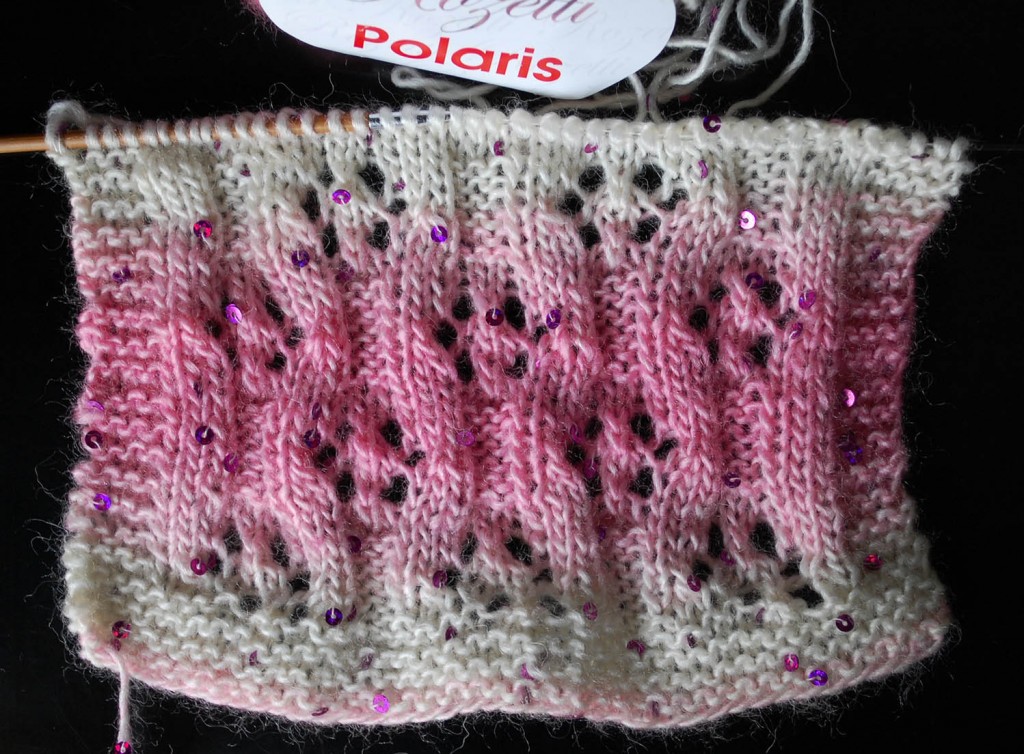 This stitch pattern is taken from the Snowflower Scarf pictured at right, a free three-ball pattern in Polaris on our website.  Pretty!
Polaris is a yarn that we love so much we're adding new colors this Fall.  I look forward to using this yarn to make more projects – all tucked safely away from car doors.