It's Free Pattern Friday!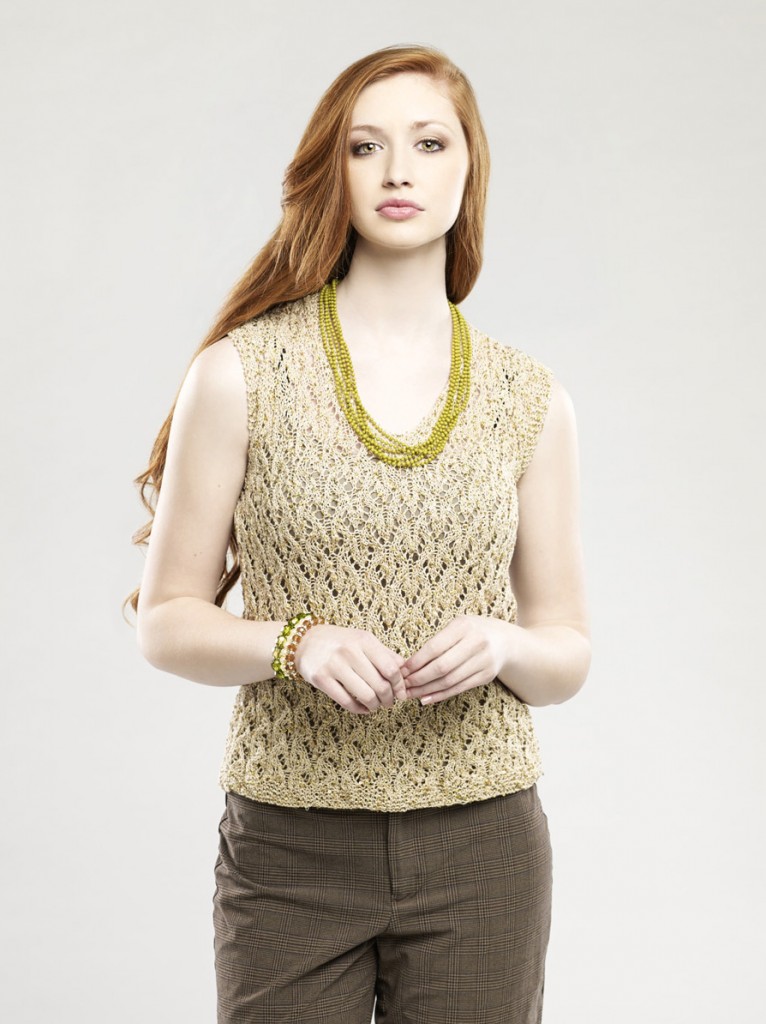 Today, we present the Amphoras Tank in Cotton Gold.  If ever there were a perfect marriage of pattern and yarn, this is it.
Cotton Gold is a thread of cotton with some extra sparkle.  A strand of metallic glitter is wound around the cotton, and the whole affair is generously strung with glittering sequins.  You don't have to imagine what this does for a lace pattern, you can see.  It dazzles.  This is another yarn that we love so much that we are expanding the color palette.  You can see sneak peeks of the silver, purple, and blue on our website.
The Amphoras Tank is a very stretchy top designed to fit with up to 4″ of negative ease.  The yarn is held doubled throughout.  The Amphoras Lace repeat is written and charted – follow whichever is most comfortable for you.
We hope you enjoy this bit of glitter in your day!