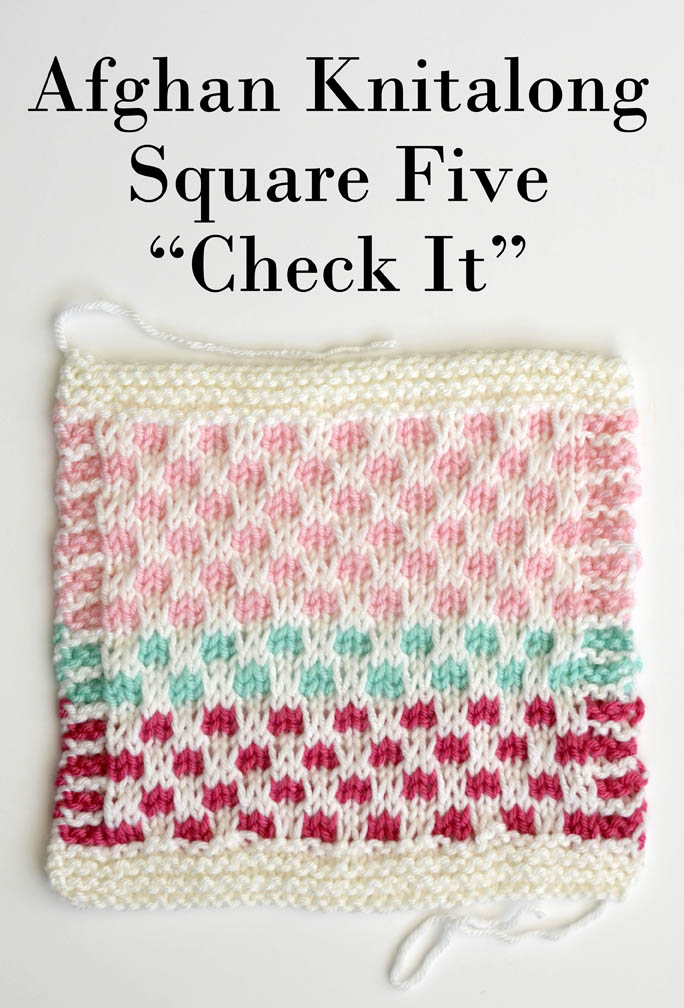 Block Five is called "Check It" (link here).
How'd we do with lace?  I have to say, that last square went pretty quickly for us in the office, with no major malfunctions.  I feel like we've mastered that technique.  Good thing, too, since we're on to something new!
Block Five is called "Check It" for obvious reasons – it uses slipped stitches to create a colorful checkerboard.  It's a clever way to create blocks of color without a lot of picking up and dropping of yarn as you go.  As usual, Amy Gunderson has provided us with a video to demonstrate.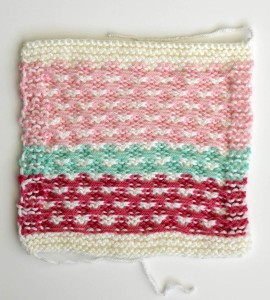 Here's a view of the back side that shows the stitches slipped across the wrong side of the work.
I'm very excited about this block.  Slip stitch is such an easy way to create a colorful design!
We'd love to see what you've done – share it here, on Facebook, or in our Ravelry group.  We'll see you in two weeks with another great block!