Today's Sunday Swatch is in Bamboo Bloom Handpaints color 310 Fuji.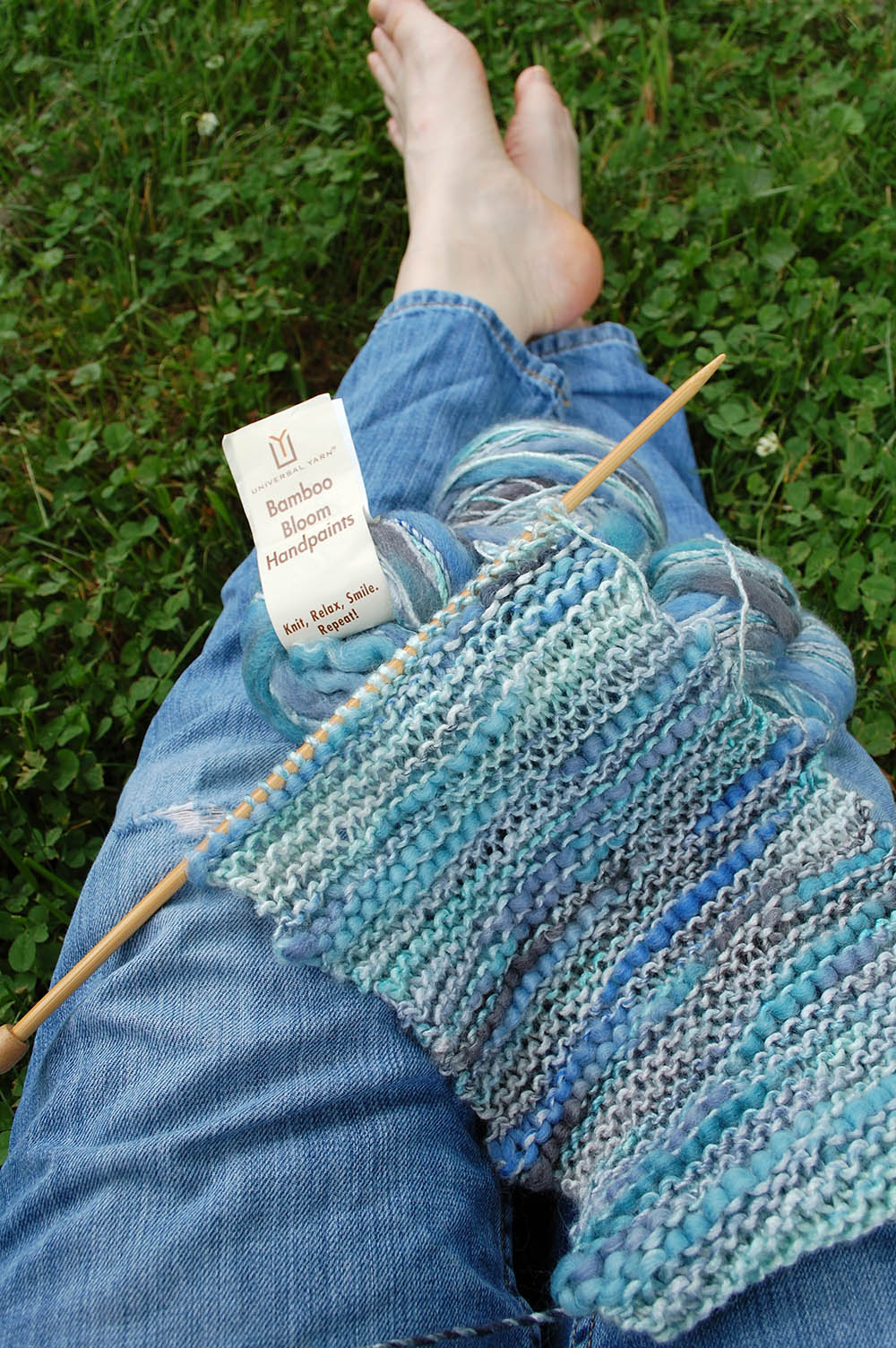 The word of the day is "simplicity."  A very simple garter stitch swatch on size 9 needles.  Knit every row and voila.  A beautiful textured scarf that would look great with blue jeans and equally great dressed up.  Add to your simplicity by kicking off your shoes and enjoying the great outdoors while you're at it.  Bamboo Bloom Handpaints has thick, soft wool sections interspersed with thin, shiny stretches of rayon from bamboo.  It won't weigh you down on a gorgeous summer day like today.  There are beautifully coordinating solids in Bamboo Bloom, as well.
Our most popular free pattern for this yarn is Michael del Vecchio's one ball Persephone Handpaints Cowl, pictured at right.  It's a simple knit on size 10 needles that really lets the texture of the yarn shine through.
We hope you are able to find some time today to appreciate the simple things in life – and to knit!