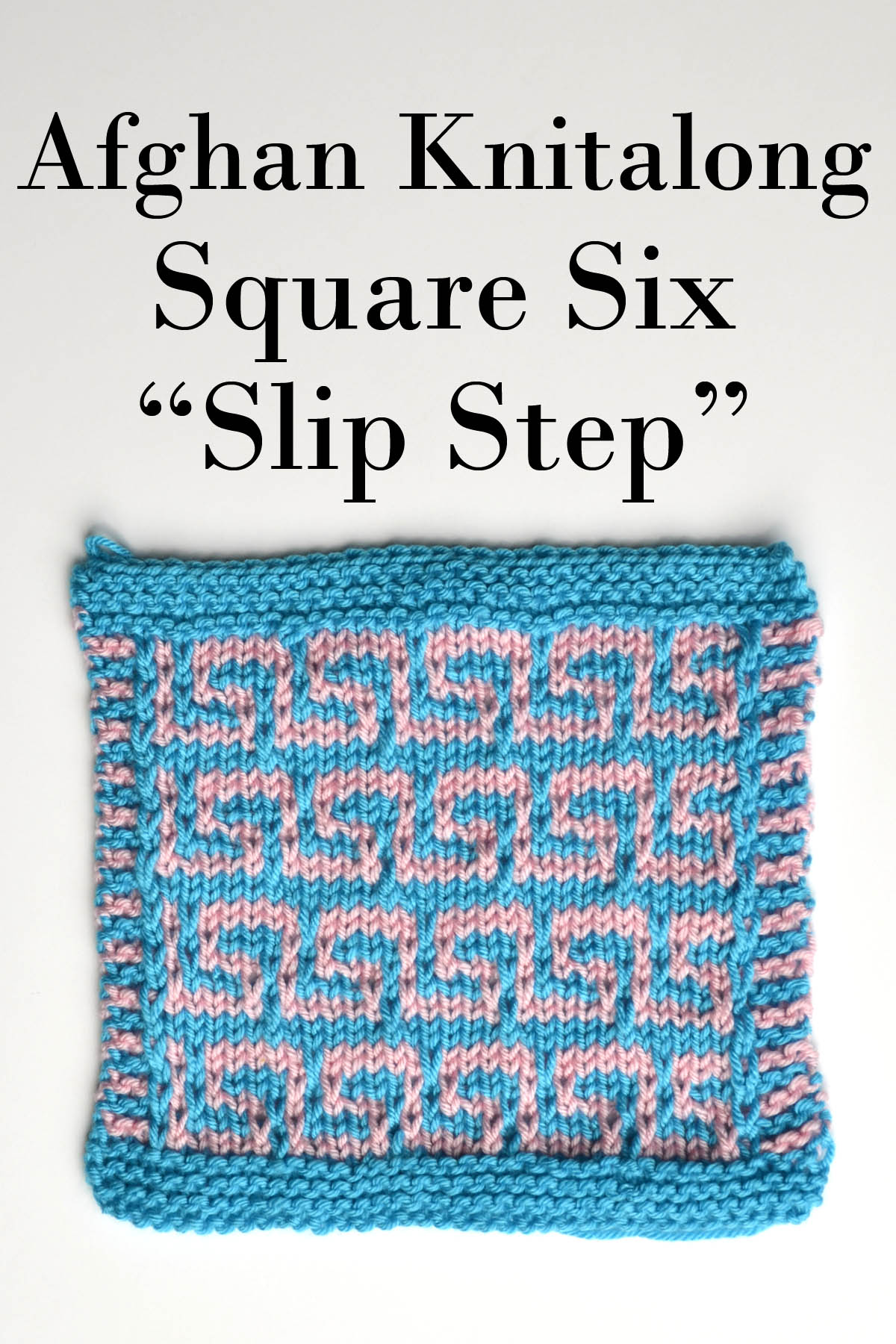 Block Six, "Slip Step," looks more complicated than it is, which I call the best kind of knitting.  It uses the same slip stitch technique as in Block Five, just patterned a little differently.  You can totally do this!
One of the themes of this knit along is "learning."  The blocks showcase techniques that may be new to some of us.  And for us in the office, they're highlighting some areas that we now know we need to work on.
Which brings us to Chandra.
Chandra in accounting is just learning to knit, and like a trooper she is knitting along with the rest of us.  She's so proud of her squares, and rightly so!  So when she asked a co-worker about blocking, she dutifully followed the instructions that would make her block really stand out.  Unfortunately, it's not standing out in quite the way she hoped.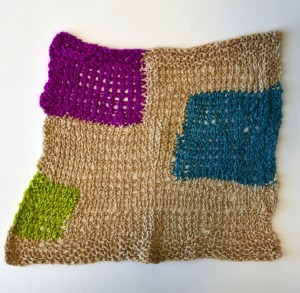 Luckily, Chandra has a GREAT sense of humor, so she is fine with her square being used as a teaching tool here.  Somewhere in translation, instructions about exposure to heat and moisture were translated into "boil your square for 30 minutes."  At right: Chandra's poor, poor, bedraggled Square One.  Chandra, good sport that she is, willingly let it be photographed and immediately cast on for a new square.  Way to pick yourself up and keep going!
Based on this experience, we realized that maybe a little instruction on blocking would be in order.  In the video below, we're using a garment steamer and have the square laid out on a foam block of the type used in nursery flooring.  The foam is handy for pinning things down without damaging the floor, and the blocks interlock into a variety of shapes for larger scarves and shawls.
Whether it's a triumph or… less of a triumph, we'd love to see what you've done.  Share it here, on Facebook, or in our Ravelry group.  We'll see you in two weeks with a new block and a new technique!