It's Throwback Thursday!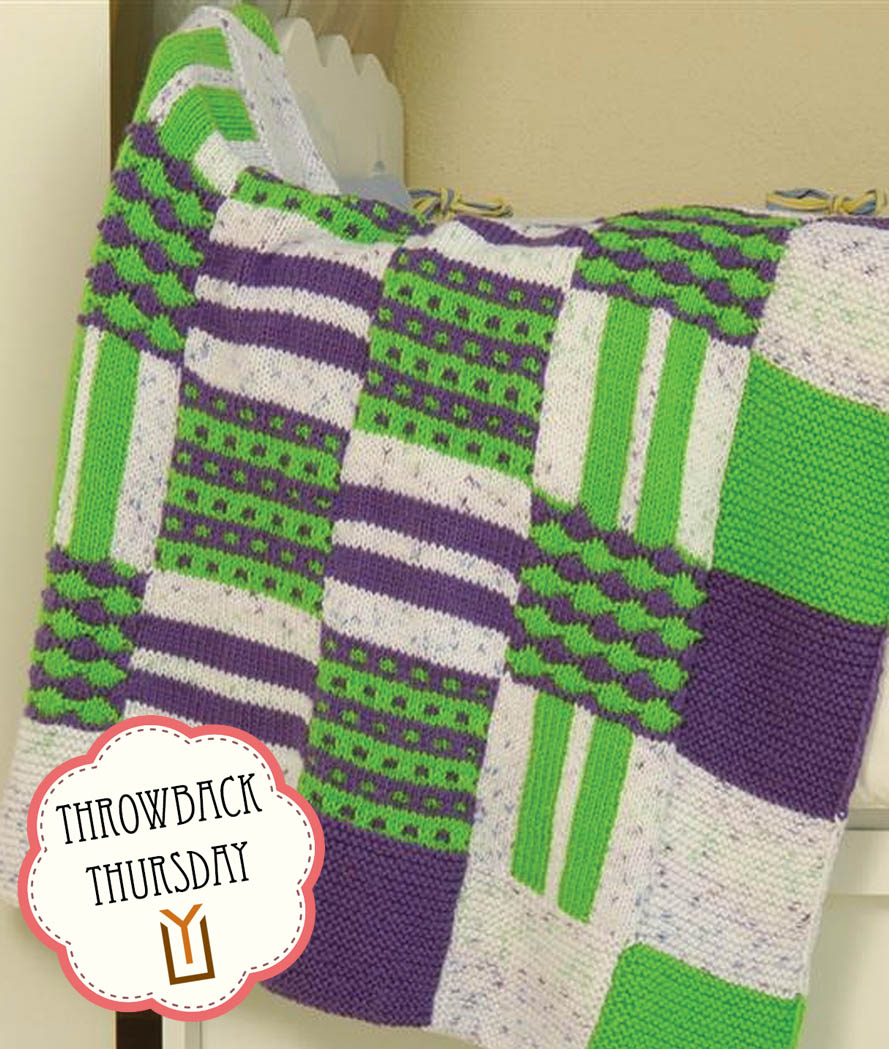 Our Uptown Worsted "Don't Be A Square Afghan" knitalong has inspired us to look at other samplers!  For those looking for a lighter-weight option, we present the Baby Squares Blanket.  You knit all six squares of each tier at once – casting on 24 for the green, 24 for the white, 24 for the purple, etc.  It's an interesting construction that steps away from "one square at a time."
Originally knit in Bella DK, this would look great in popular Uptown DK (273yds/100g), the little sister to Uptown Worsted.  Its softness and machine washability make it a great choice for pieces that you want to last a long time.  We love Uptown DK for grown-up garments too, as featured in e-book Mountain Ridge Knits (right).
While this baby blanket would look great in primary colors or pastels, I'd be tempted to try it with a little neon pop in some of the center squares, just for kicks.  Baby blankets don't need to be boring!
Happy knitting!