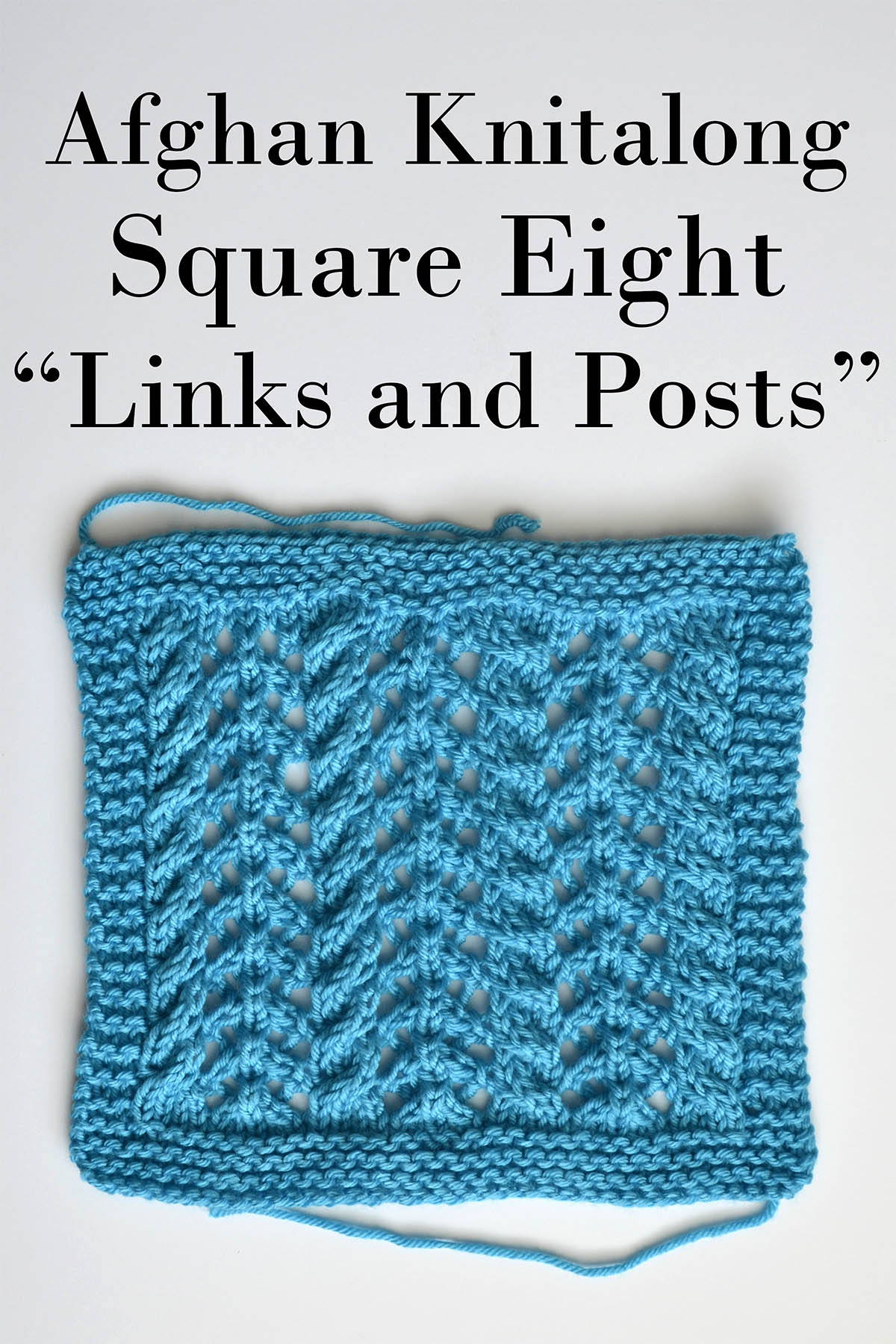 Links and Posts builds on last week's cables lesson and neatly folds in the lace we worked on in April.  There are both left and right twists, as well as the centered double decrease of Block Four.  I love this block!
Did you find it fiddly to work the last block's cables?  Amy has put together a video showing us how to work cables without a cable needle – a very handy technique!
I'm very eager to get started on this block.  If it looks intimidating, just remember – there's nothing here you haven't done before.  It's just put together in a new and exciting way.
We'd love to see your blocks! You can share with us on Facebook, or in our Ravelry group.  We'll see you in two weeks with a new block and a new technique!
Happy knitting!