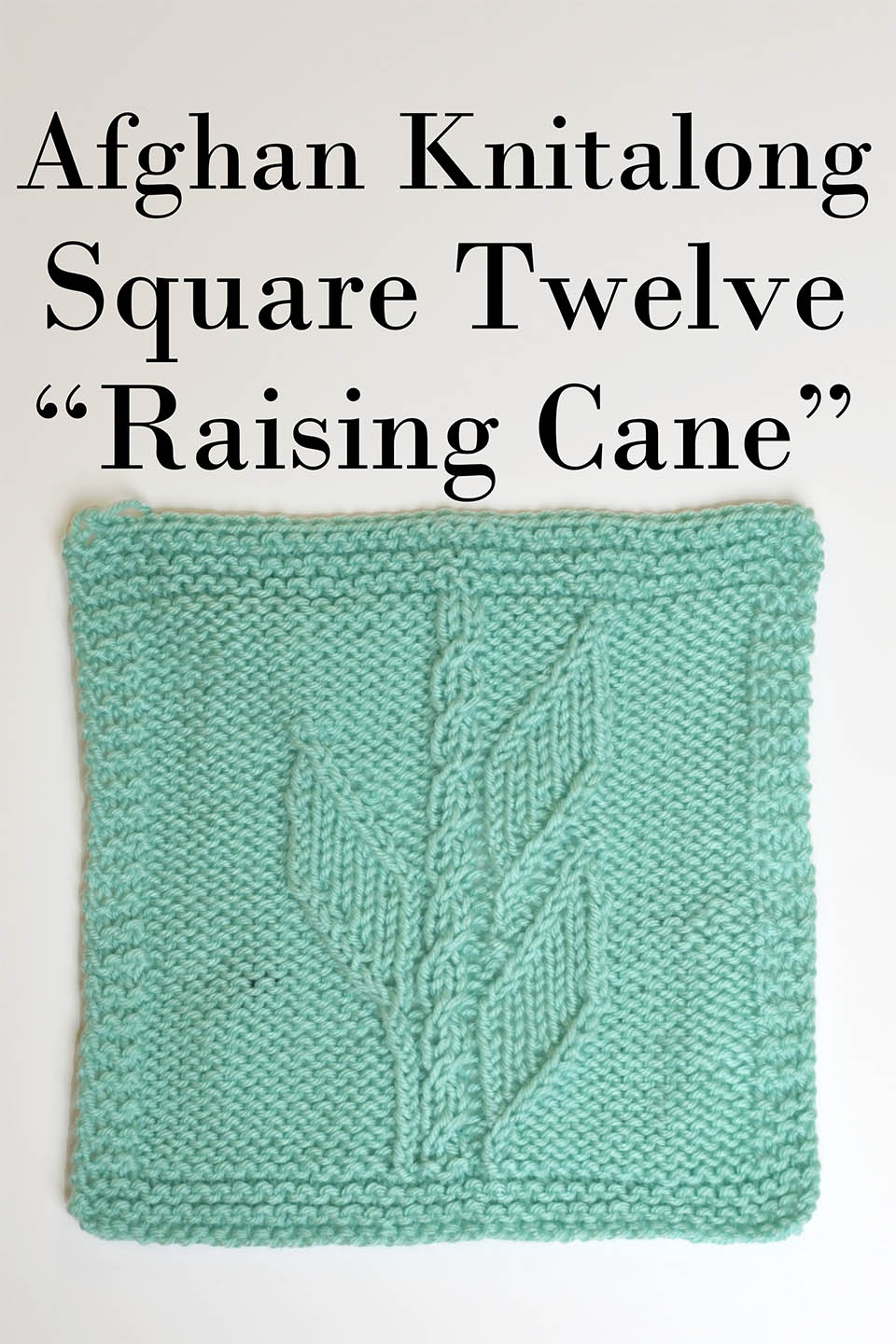 Love it!  Raising Cane (ha!) builds on the single twists of Block Eleven, bringing in a crossover twisted main stem.  But this block adds a couple of new techniques.
First, there's twisting stitches by working through the back loop.  Amy Gunderson demonstrates with this video, showing how to work both knits and purls through the back loop to create a twisted stitch that really stands out from its background.  This is a very effective technique when used with a smooth yarn like Uptown Worsted.

Next, there's the matter of crossing over!  You may recall that last time we shared a video on adding right and left traveling twists to your knits.  This time, we build on that by adding right and left traveling purls.  This lets those twisted stitches that pop so well move to outline the leaves.
I don't know about you, but I learned something!  And I'll definitely keep twisted stitches and right and left twists in my knitting toolbox as a method for outlining other designs or adding more texture to my projects.  Very exciting!
We'd love to see your blocks!  You can share with us on Facebook, or in our Ravelry group.
Check back in two weeks for the next block in the series, and a new technique!