It's Free Pattern Friday!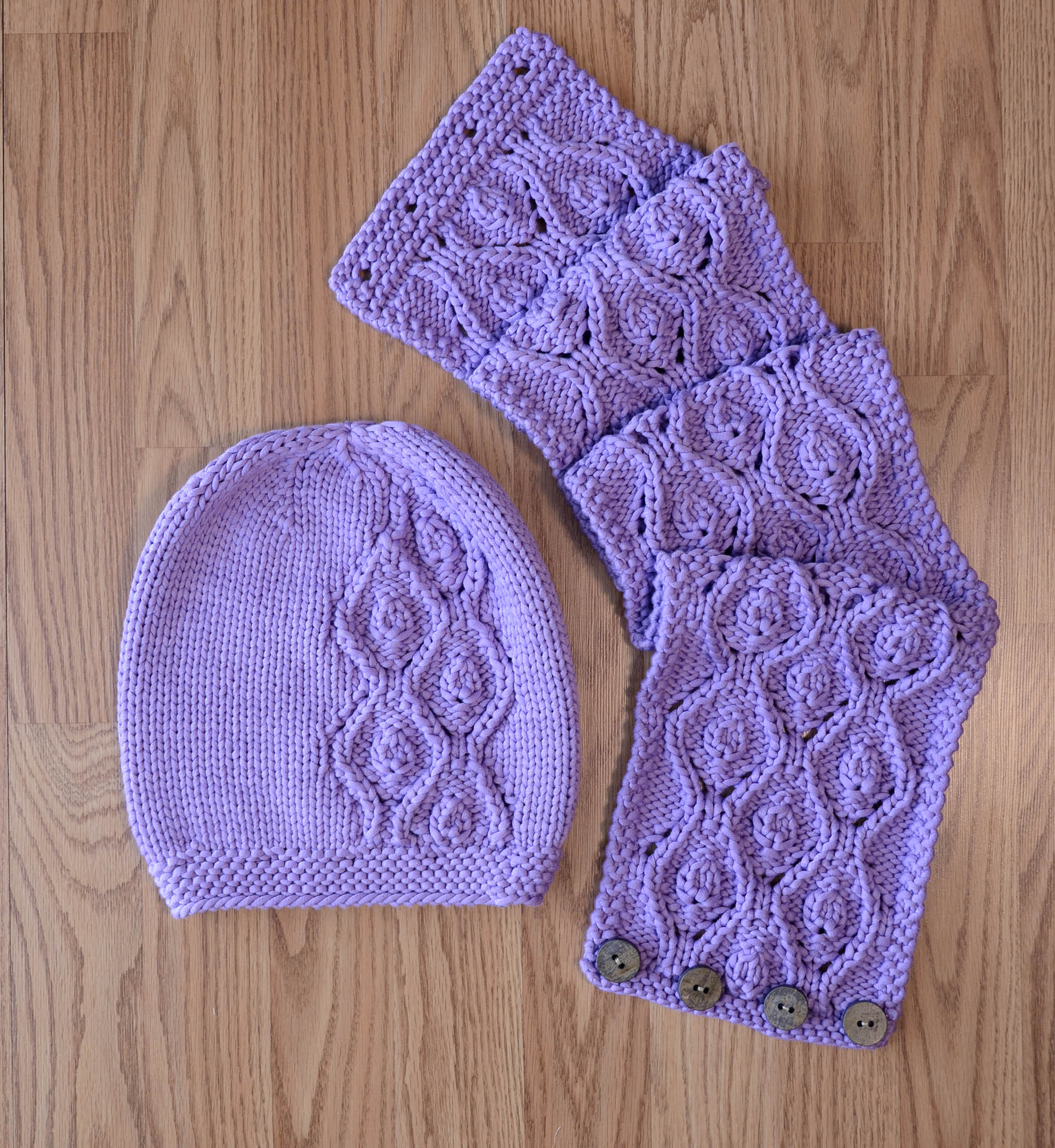 Today, the Idyll Hat and Cowl in Ariana.
We just got a new yarn in, and as so often happens, we got super excited and had to make something new!  Ariana (100g/91yds) is a unique yarn.  It's a kind of a mesh tube made of bamboo with a squishy polyamide filling.  Based just on the pictures I'd seen, I knew it would have excellent stitch definition, but I wasn't expecting it to be so soft to the touch.  I'm always up for a bulky-weight squeezable yarn!
The pattern is both written and charted, and works up quickly on US size 10 needles (size 9 for the hat).  Maybe my "to knit" list is getting too long, but I don't care, this is getting added.  There's always room for a super-soft hat and cowl!