It's Throwback Thursday!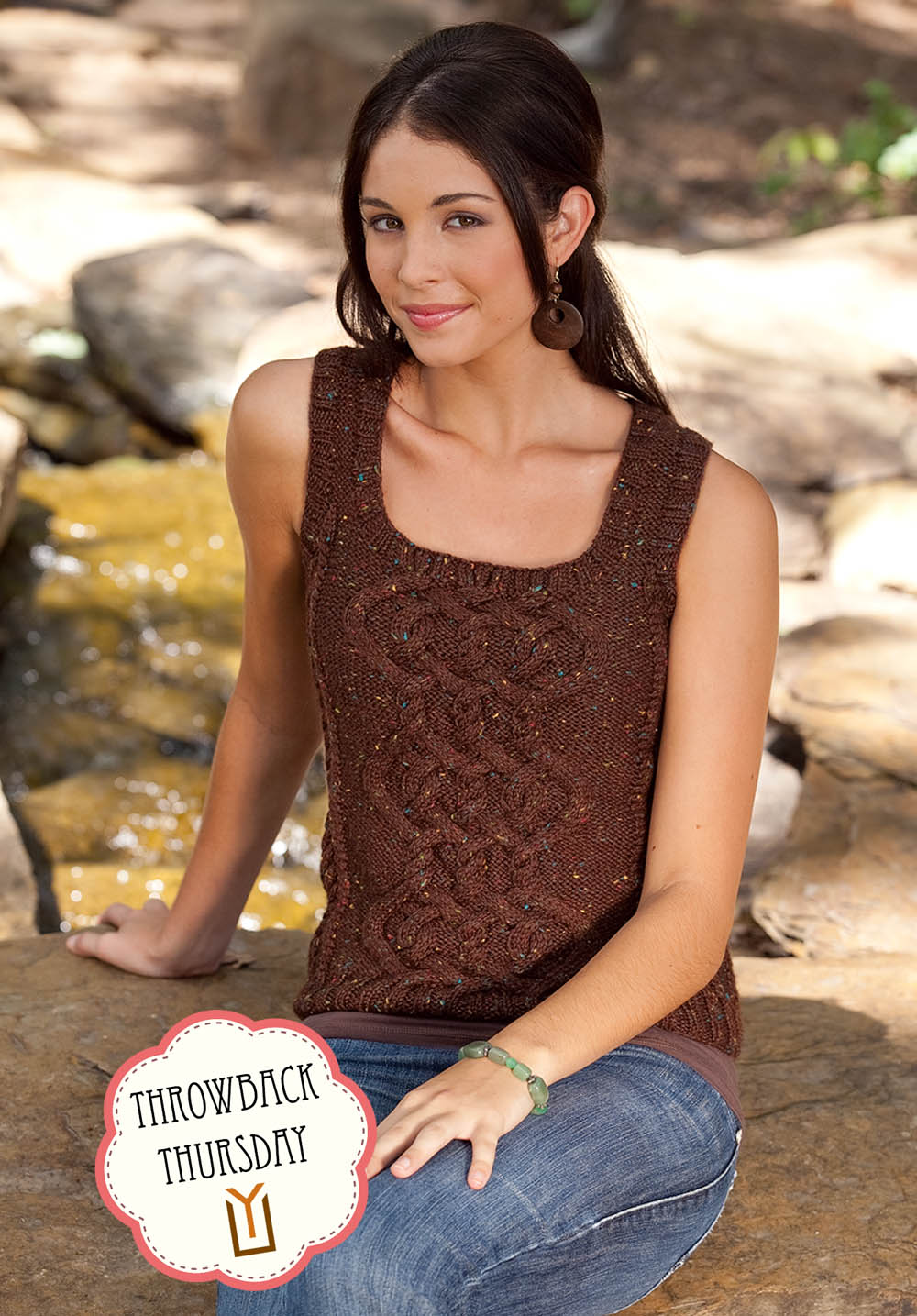 Today, we feature the Back To School Vest.  This vest was originally designed for Deluxe Worsted Concord Tweed, a member of the Deluxe Family that had flecks of color throughout.  It was exactly the same weight as Deluxe Worsted and Deluxe Worsted Superwash 100% wools, making it a perfect match for those yarns.
If you're looking for a more tweedy look, I have to mention Llamalini. I mention it because it's a gorgeous yarn, but also because we just got in four new colors and really, I'll take any excuse to knit something out of Llamalini's blend of linen, royal llama, and silk bourette.  So luxurious.
The Back to School Vest is knitted in the round up to the armholes, then back and forth to the shoulders.   This is pictured as a top, but would also work well as a layering piece.  I can see this with a pair of jeans over an untucked shirt for a look that says, "yes, I look this good without even trying."
Happy knitting!