Okay, it's not Free Pattern Friday yet, but we just couldn't resist sharing this free pattern.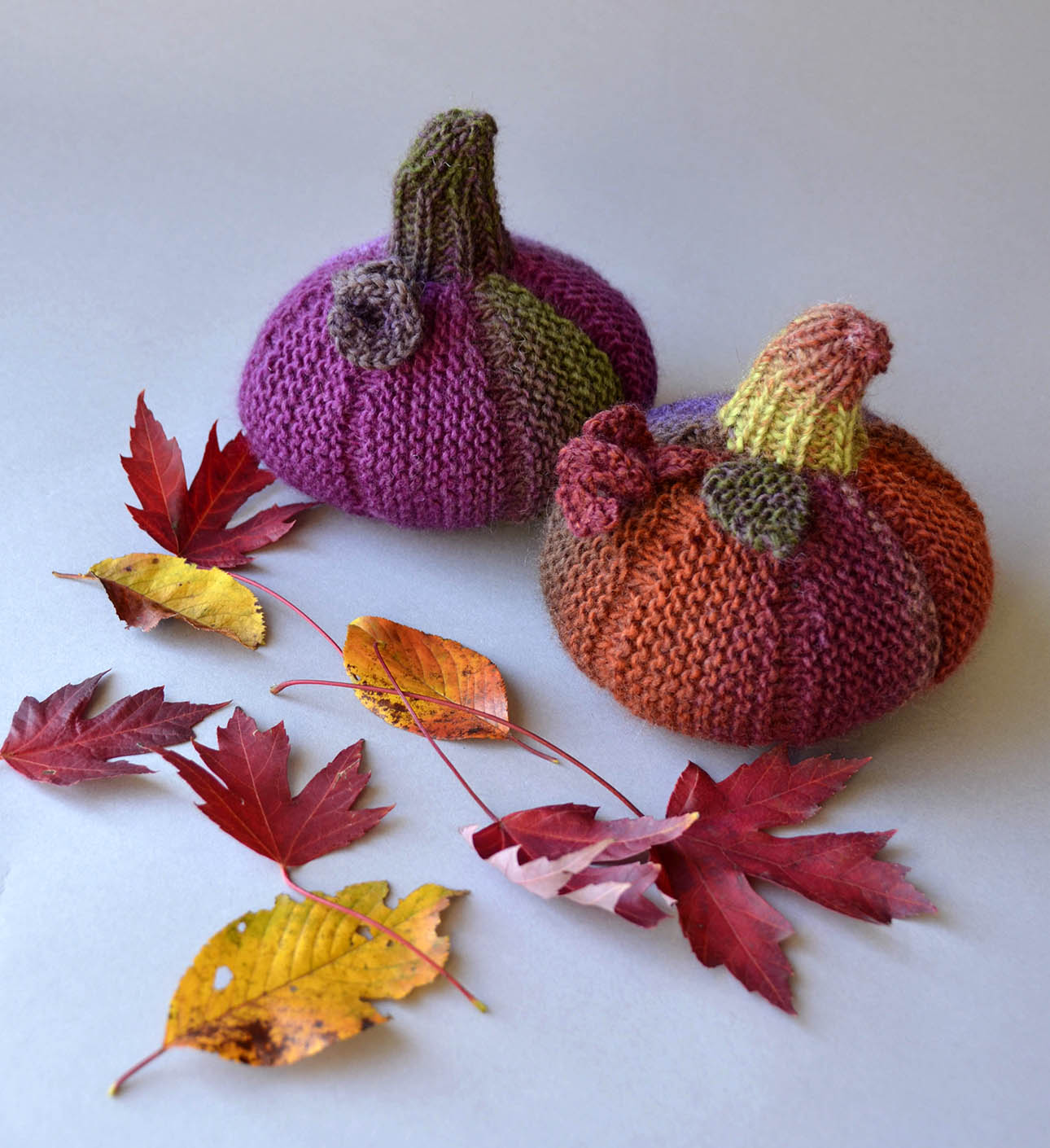 These are the Wee Pumpkins.  We're sharing them now so you have plenty of time to work one up by Halloween!  Or what about Thanksgiving ?  Wouldn't these look great on a dining room table?
They're made in self-shading Poems 100% wool, which has some great fall colors.  The purple/green one on the left is 577 Bramble and the orange-toned one is 585 Autumn.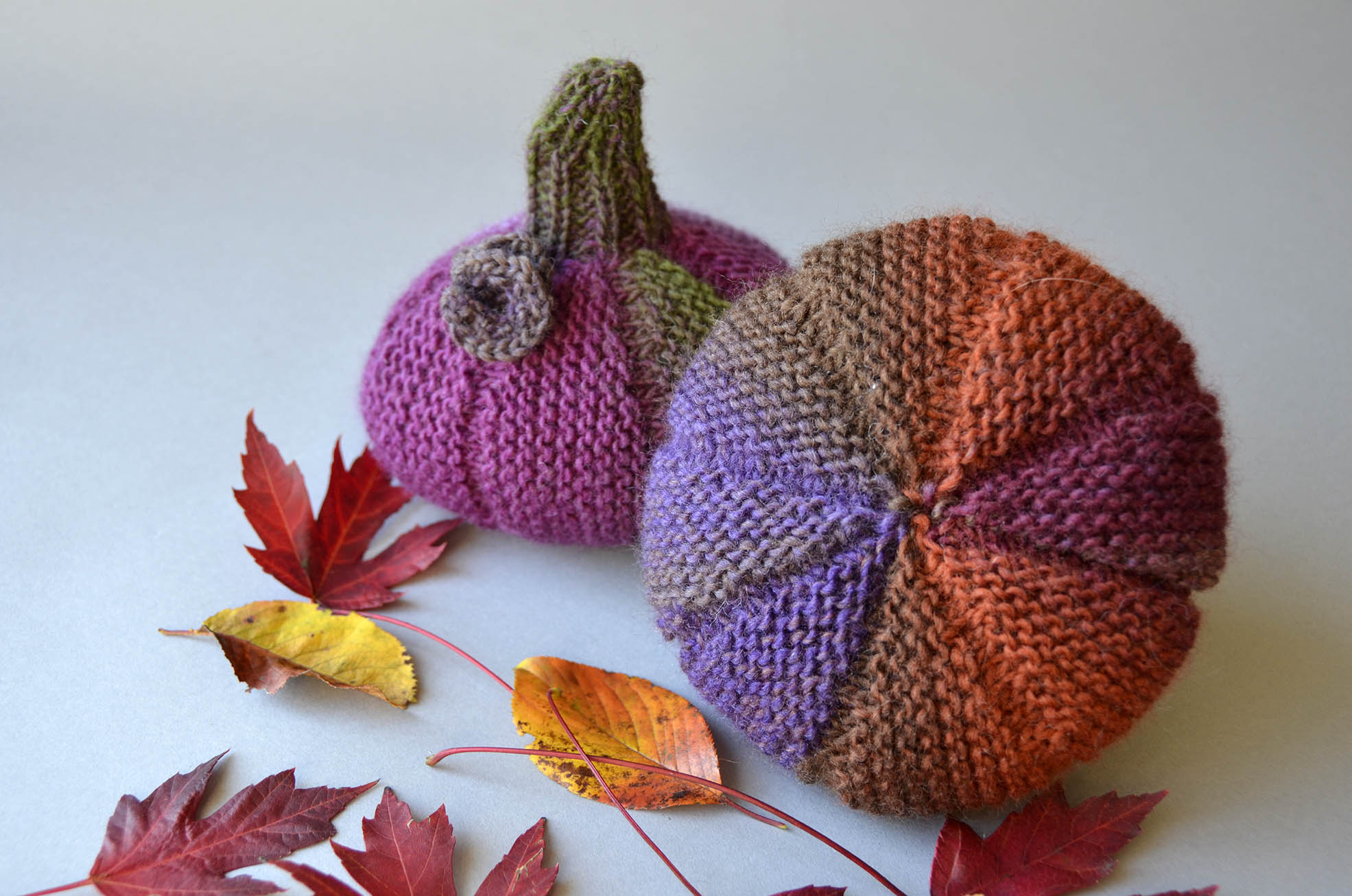 The pumpkins are knit sideways, with short rows making up the wedge sections.  Take a look at the bottom and you can see how it all comes together.
Never done short rows before?  This is a great project to get your feet wet.  Amy Gunderson shares a video in how to do the wrap and turn.
Also of interest in there is the SSP (slip, slip, purl).  I've made things with short rows before, and inevitably had one side look seamless and one side marred with a big bump.  I'm delighted to learn a technique to make both ends of my short row look smooth.
Often, we'll loan our knits to local yarn stores for them to share in trunk shows, but it's going to be hard to part with these.  They're just so pretty!
Happy knitting!