It's Throwback Thursday!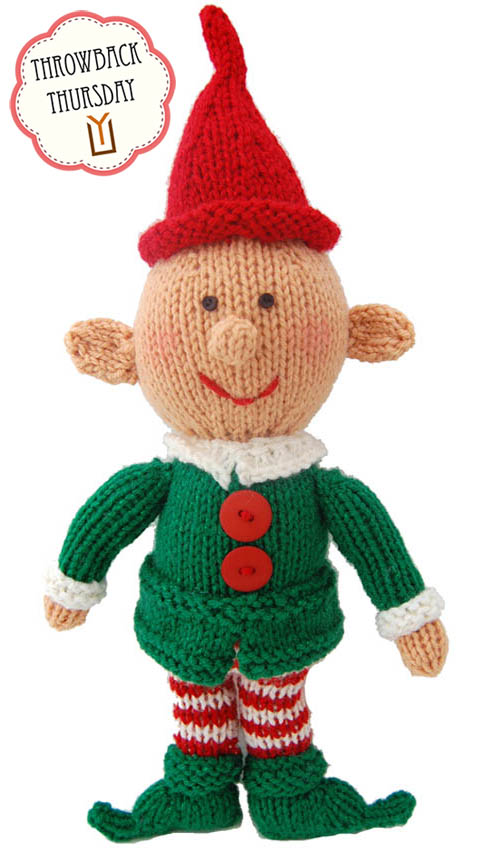 We had someone on Facebook ask about this pattern a couple of days ago, and it reminded us of how close the holidays are.  So today, we offer this formerly paid pattern, now set free!
The Happy Little Elf is an adorable Michele Wilcox design (we love Michele!) that was originally only available as part of a kit featuring Classic Worsted Holiday.   We're recommending Uptown Worsted as a substitute.
Uptown Worsted is 100% anti-pilling acrylic.  As a former yarn snob, I was skeptical of acrylics until I squeezed my first skein of Uptown.  This would definitely be soft enough for a beloved little friend who is also machine washable.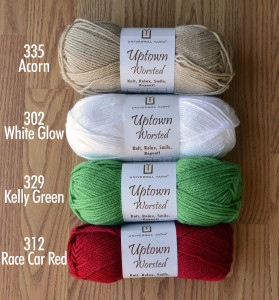 What I like about Uptown for this pattern is that it has a broad color palette.  Our recommendations to match the original Happy Little Elf are pictured here, but there are a good variety of skin tones and jacket and shoe options if you want to personalize your elf.
Looking at elf pictures online (I love my job) made me realize just how standard this elf costume is in popular culture, and how versatile this little elf could be.  You could make a little buddy, so to speak…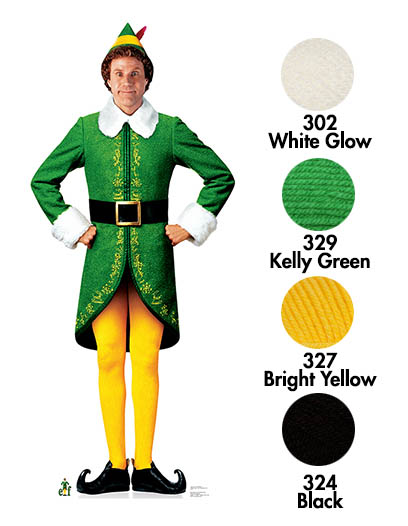 …or you could make your own little offbeat elf to take on adventures.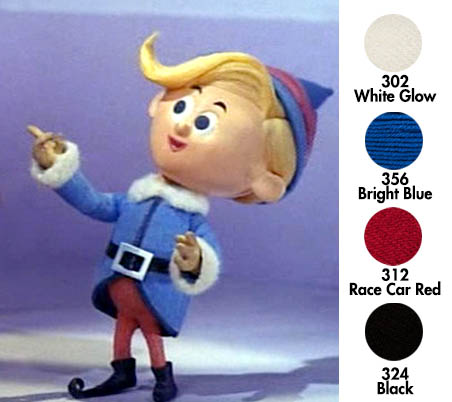 We just got that 356 Bright Blue in stock.  It's like it was meant to be.
We hope you'll enjoy making a little pal for yourself, or for someone in your life who could use some magic.
Happy knitting!